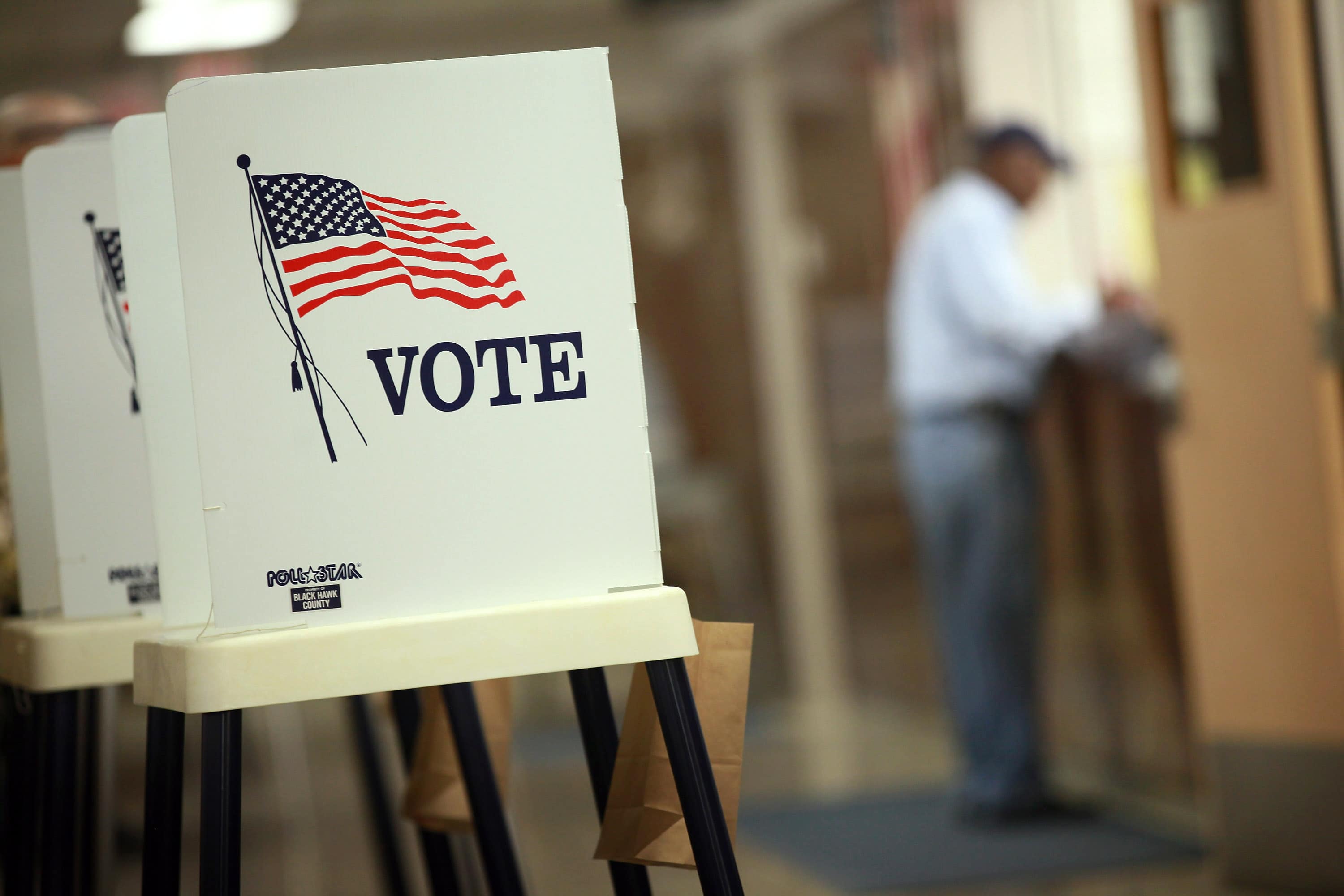 Sam Henderson won a third term as Gulfport's Mayor.
While Tampa's mayor's race soaks up much of the attention in the region, voters in Pinellas County took to the polls Tuesday night in several municipal races.
Sam Henderson won a third term as Gulfport's mayor, handily defeating challenger Frank Kemnetz with 74 percent of the vote.
Henderson and Kemnetz were staunchly different candidates. Henderson is known for his working class appeal. He wears jeans and untucked shirts and has long-ish blonde hair. Henderson drives a nearly 20 year old car and used to tend bar and play rock and roll to make ends meet.
Kemnetz, meanwhile, was a suited up candidate who served as president of his neighborhood association and is a retired ExxonMobil affiliate executive. He and his wife live in the Pasadena Yacht and Country Club, the only gated community in Gulfport.
Gulfport mayors serve three-year terms and make just over $14,000 a year.
Two incumbent city council members also secured re-election. Those are Christine Brown and Michael Fridovich.
In Tarpon Springs, Chris Alahouzos was elected to his second term as the city's mayor. He defeated former two-term mayor David O. Archie with 56 percent of the vote.
Alahouzos is Tarpon Springs' first Greek-born mayor.
In an upset, incumbent City Commissioner Susan Miccio-Kikta lost her seat to Connor Donovan. Donovan is a Tarpon Springs High School graduate and former football player there. He's just 21 years old and studying public policy at St. Petersburg College.
In Oldsmar, former city council member Linda Norris pulled out a win in the three-way race to replace Eric Seidel as the city's vice mayor. Seidel ran unopposed for mayor replacing Doug Bevis. Norris defeated newcomers Andrew Knapp and Matt Clarke.
Katie Gannon, a young lawyer and mother of two toddlers, unseated longtime council member Jerry Beverland.
Races were fairly close in Madeira Beach. Doug Andrews, the city's former recreation director, beat J. Roger Pryor 53 to 47 percent. Pryor chairs the city's budget committee. The two were vying to replace embattled city commissioner Nancy Oakley who did not seek re-election after being accused of repeatedly licking mens' faces.
Madeira Beach City Commissioner John Douthirt narrowly won re-election, defeating Steve Kochick by less than 1 percent. The vote comes about a year after Douthirt averted a recall election stemming from controversy of a decision to hire a finance director, which went against city code.
Here are other results from Pinellas County's municipal elections.
City of Belleair Beach Mayor
Joseph A. Manzo – 61.06%
Leslie Notaro – 38.94%
City of Belleair Beach Council member
Dave Gattis – 23.73%
Rita Swope – 20.01%
Robyn Ache – 19.47%
Steve Marsh – 18.66%
Todd Harper – 18.12%
City of Indian Rocks Beach Commissioner (top two)
Philip J. Hanna – 37.69%
Diane Flagg – 32.73%
John Pfanstiehl – 29.58%
City of Madeira Beach No. 1 Charter Amendment
Yes – 37.98%
No – 62.02%
City of Madeira Beach No. 2 Charter Amendment
Yes – 70.89%
No – 29.11%
City of Madeira Beach No. 3 Charter Amendment
Yes – 81.18%
No – 18.82%
City of Madeira Beach No. 4 Charter Amendment
Yes – 72.01%
No – 27.99%
City of Madeira Beach No. 5 Charter Amendment
Yes – 53.82%
No – 46.18%
City of Madeira Beach No. 6 Charter Amendment
Yes – 80.05%
No – 19.95%
City of Madeira Beach No. 7 Charter Amendment
Yes – 74.26%
No – 25.75%
City of Madeira Beach No. 8 Charter Amendment
Yes – 49.46%
No – 50.54%
City of Madeira Beach No. 9 Charter Amendment
Yes – 58.34%
No – 41.66%
City of Madeira Beach No. 10 Charter Amendment
Yes – 47.52%
No – 52.48%
City of Madeira Beach No. 11 Charter Amendment
Yes – 50.67%
No – 49.33%
City of Oldsmar Referendum Question
Yes – For authority – 63.56%
No – Against authority – 36.44%
City of Tarpon Springs Referendum Question
Yes – For authority – 63.73%
No – Against authority – 36.27%
Pinellas Suncoast Fire District Referendum Question
Yes – 52.87%
No – 47.13%