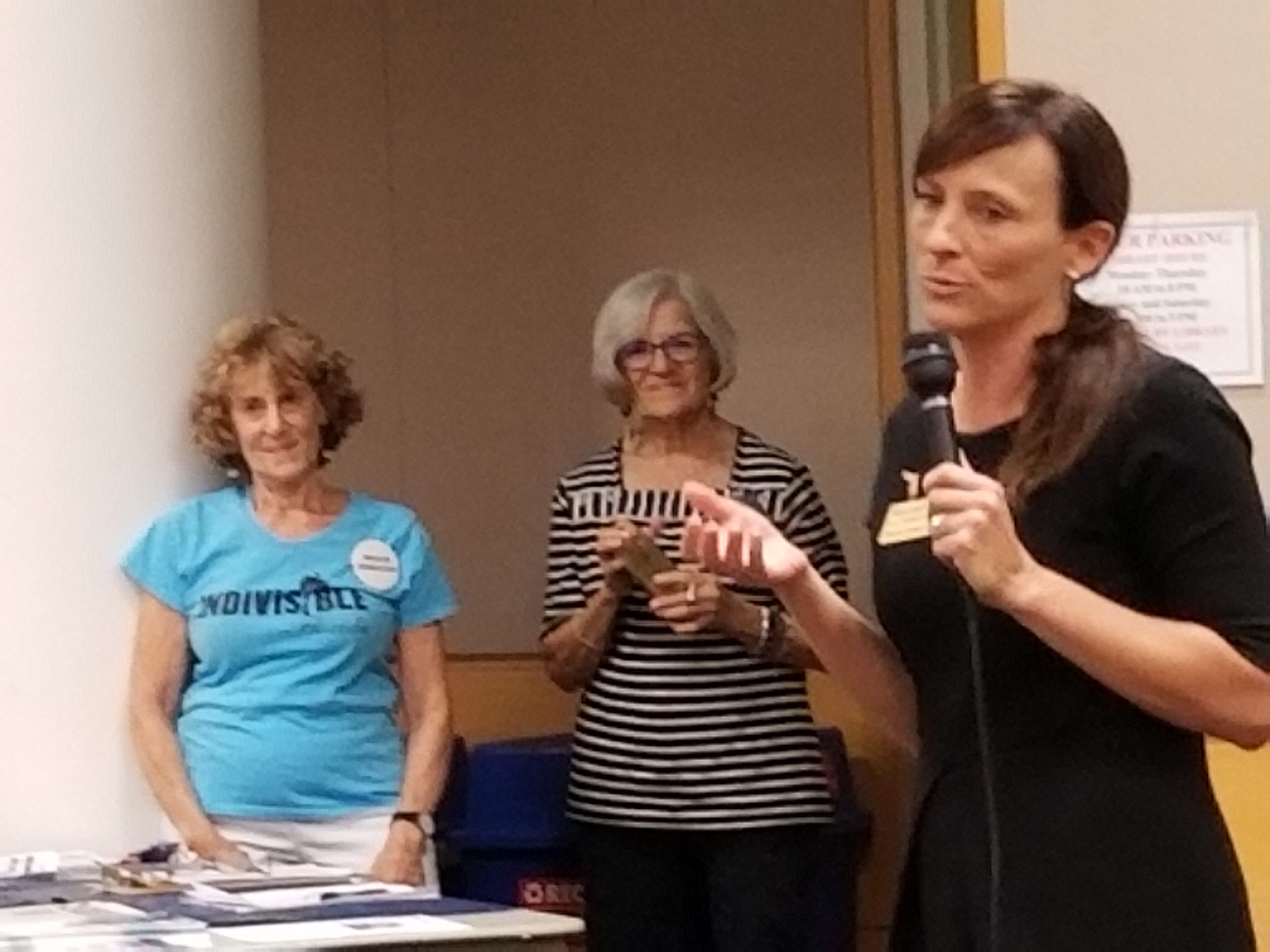 But her opponents will spend March fundraising while House is in session.
State Rep. Margaret Good raised more money in February than both her current Republican opponents combined.
But the Sarasota Democrat now must take the break from campaign fundraising for the Legislative session. And both GOP candidates in the field say they plan to post bank in March.
Good in February pulled in $9,250 in new contributions.
After raising more than $1 million in 2018 between her special election and general election races, Good started this cycle with more than $13,000 banked for re-election.
New contributions put her war chest around $22,643 as of month's end.

Comparatively, Republican Donna Barcomb, a Sarasota Charter Review Board member, raised $3,100 in February. Republican Erik Arroyo, an area politican consultant, tallied $5,600 the same month.
But those candidates filed recently — Barcomb on Jan. 31 and Arroyo and Feb. 1 — so February marked the launch of their campaign efforts. Arroyo will host a major fundraiser this month and Barcomb expects to announce significant endorsements soon.
It remains to be seen whether the red team can catch up to the incumbent in dollars raised. But Good won re-election in November by a tighter-than-anticipated margin in November, so political leaders on both sides expect a major fight.
Good has enjoyed national attention as a rising star in the Democratic party after flipping her district blue in a special election last February.
She's since been named a Democratic Deputy Leader in the Florida House.
While opponents have characterized Good as a community outsider propped up by out-of-state money, all but one of her donations this cycle come from Florida sources.
But you can see the glow of incumbency on the politician now based on the amount of Tallahassee dollars headed to her Sarasota-based campaign.
Contributions toward her re-election effort in 2020 come from sources including Publix, the Florida Osteopathic Medical Association, the Florida PBA Law and Order PAC and the Florida Podiatry Political Committee.