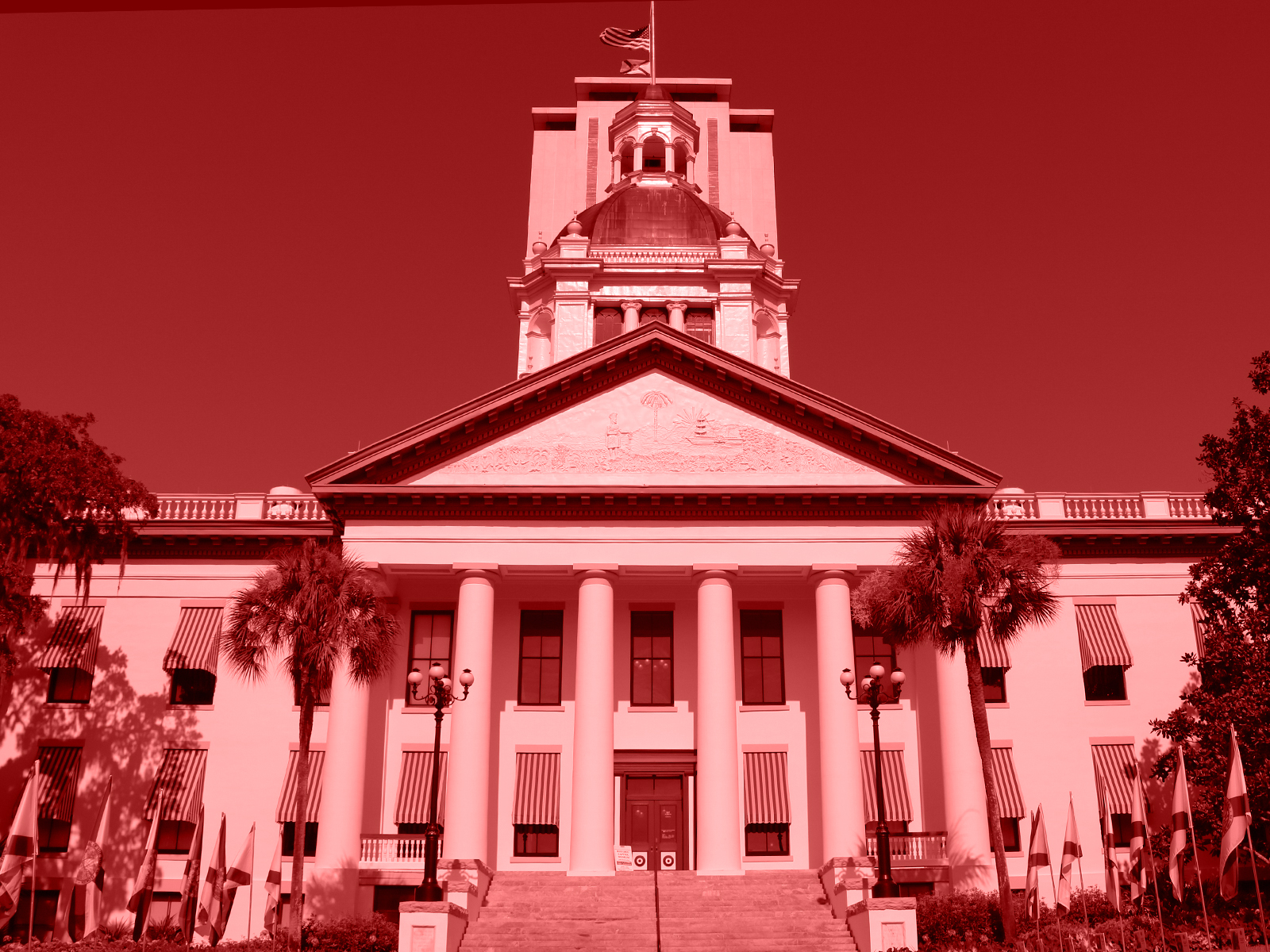 Crack open a cold container of Session news — read 'Sixty Days.'
Sixty Days  — A prime-time look at the 2019 Legislative Session
The Last 24
Good Thursday evening. No, in the context of a $90 billion budget, it ain't a lot of scratch. But the Senate isn't counting the millions that come from the Seminole Tribe's gambling activities in its proposed 2019-20 state budget. What does that also say about the chamber's low-profile efforts to strike a new revenue-sharing deal with the Tribe? No one's really saying. But the look ain't good. Here's your nightly rundown.
Budgets and bad omens: How about a sports betting bill this Session? Another omnibus gambling bill even? Don't bet on it.
Tourism troubles: Travis Hutson expects to 'bump' up to leadership whether to fund VISIT FLORIDA, Enterprise Florida and housing trust money.
Schools and six-shooters: A plan to arm the state's classroom teachers drew some heavy debate.
Election fixes: A House panel OK'd a measure aiming to take care of Florida's election woes.
Save the police pooches: Bills to ratchet up penalties for killing police dogs and horses cleared their final committees in the Senate and House.
Goodbye, CRC? A repeal of the once-every-two-decades Constitution Revision Commission is headed to the House floor.
Freedom for the fennel: The Senate passed a bill to prevent local governments from interfering with front-yard vegetable gardens.
Quote of the Day
"The more people who are there to defend students, to defend other teachers, the better." — Rep. Jennifer Sullivan, on a plan to let teachers carry guns in classrooms.

Your Metz Husband Daughton-sponsored question of the day is:
When was Florida's high-rise "New Capitol" completed?
As always, click here to tweet your answer to @MHDFirm. The first person with the correct answer will get a shout-out in Monday's 60 Days!
Yesterday, we asked: What two women served as president of the Florida Senate?
Answer: "Gwen Margolis (1990-1992) and Toni Jennings (1996-2000)."
Congrats to Spencer Pylant (@SpencerPylant), first to tweet the correct answer!
Bill Day's Latest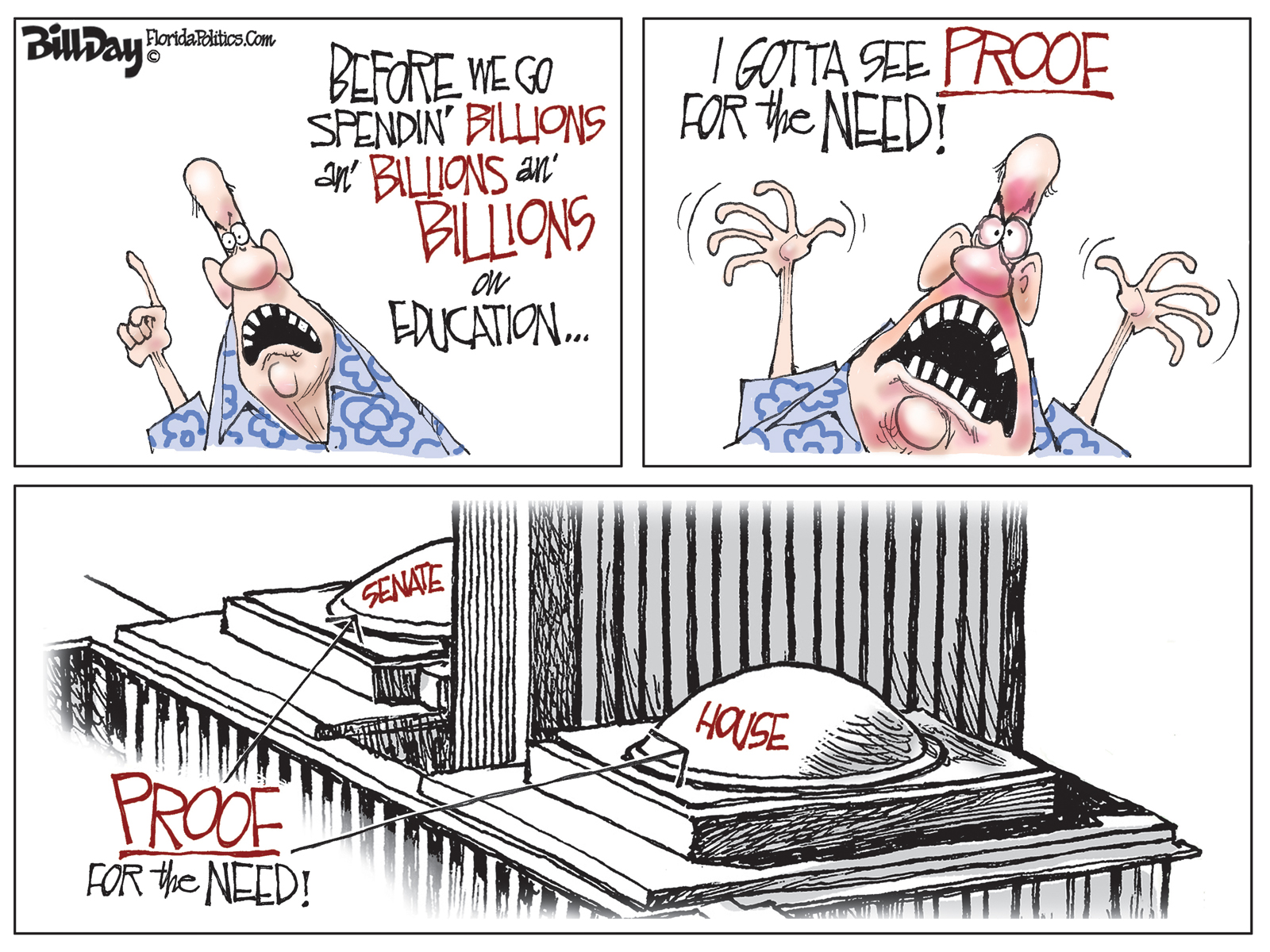 3 Questions
As the VISIT FLORIDA fight ramps up, who better to talk to than the agency's CEO, Dana Young. Here are some highlights from a recent "He Said, She Said" podcast interview, where Florida Politics publisher Peter Schorsch and wife Michelle Todd Schorsch talk to the former state Senator. If you're interested in more, catch the full episode online here or download for later via Apple Podcast. (As usual, responses were edited for clarity and brevity.)
Peter: We're in the midst of the perennial debate about funding VISIT FLORIDA. What are you telling lawmakers?
Young: I'm consistently sharing our positive economic message. It's hard to dispute. Let me give you a few of those statistics.
In 2018, we welcomed an eighth-record-year of visitors to Florida. 126.1 million visitors came to our state last year. They don't just come, they come and they send a lot of money. The most recent economic impact study shows that the group of tourists in one year spent $112 billion. What does that mean for the average person? Maybe somebody who's not even in the tourism industry? It means their taxes are low. For a family of four in the state, tourism allows them to keep an extra $1,500 a year in their pocket. Without VISIT Florida, that family would have to spend about $1,500 more in taxes than they do today. I think that's a great message; we're doing good work. We have a $2.15 to $1 return on investment. That's a good deal.
Peter: From where are these tourists coming?
Young: We don't market within the state of Florida but we are marketing within the United States and internationally. The vast majority of our visitors come from within the States. At this time of year, we get a lot of people from up north, and a lot of people drive in from the southeast. Our largest international market is Canada. The Canadian market, the U.K. market, the German market — those are huge for us. The direct air travel between so many Florida airports and these major European cities has made that even easier for them. Brazil is our number-one market in the Southern Hemisphere.
Emerging markets include Colombia, Argentina. Other countries in Central and South America are big for us right now. We also saw a significant increase in visitation from Mexico, and that is an untapped market for us. But getting here is easy air travel, a lot of direct flights, so we'll be working on that. Other emerging markets are China and India, China in particular. We are doing a lot of very targeted marketing in China right now.
Peter: Do you get the feeling that Florida is the domestic equivalent to other foreign tropical paradises?
Young: We are up against some very stiff competition. To the extent that we are not in the consideration set for the people who are making decisions, they may not be coming here. The political environment, the world climate — all of these things — they probably weigh into some of these peoples' vacation decisions.
But what we find is if we are not out there pounding the pavement every single day — in figurative terms, because most of it is digital — then we are not top-of-mind, and we are not in that consideration set, and that is the key. So, we have seen interestingly, that 57 percent of people who come to Florida have said they've seen a VISIT FLORIDA ad. Through research, we've discovered people who see VISIT FLORIDA advertising are twice as likely to come here.

Lobby Up
Hyperloop Transportation Technologies hired another wave of lobbyists last week.
The high-speed rail company now has the team at RSA Consulting Group President Ron Pierce and lobbyists Kaitlyn Bailey, Edward Briggs, Kaitlyn Gardner and Natalie King working on its behalf in Tallahassee.
The new crop joins a roster that already included Jeff Sharkey and Taylor Biehl of Capitol Alliance Group; Nick Iarossi, Ron LaFace, Jim Boxold, Justin Day, Megan Fay and Chris Schoonover of Capital City Consulting; Cesar Hernandez, whose runs solo shop Omni Public.
Hyperloop was founded by tech billionaire Elon Musk, who is better known as the founder of PayPal, electric car company Tesla and commercial spaceflight startup SpaceX.
The company doesn't want to strap one of SpaceX's "Big Falcon" rockets to the back of a train, but it's certainly not a traditional rail company either.
It's exploring "vactrains," which use vacuum sealed tubes to remove air resistance from the equation. The company says its trains could hit speeds of 700 mph — fast enough to travel from Tampa to Orlando in less than 10 minutes.
That's the line Hyperloop has shown interest in, but in Florida, it would be more feasible to build the line above ground than below. And it would take some changes to land use rules before that could happen.
Breakthrough Insights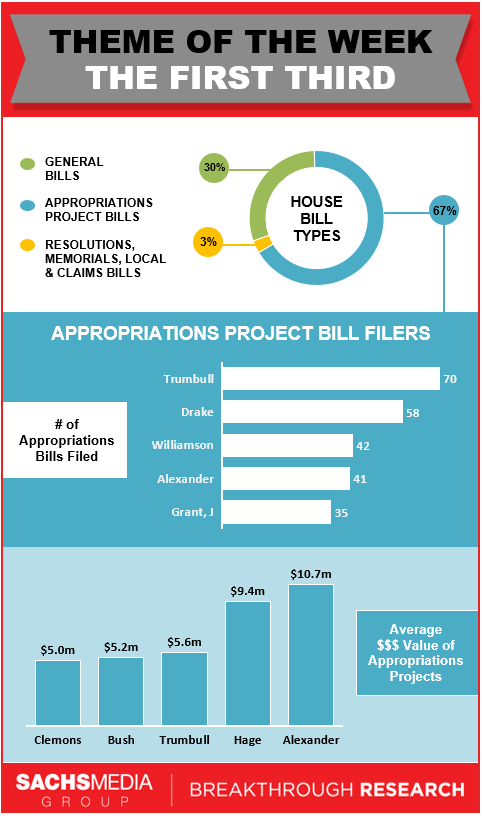 The Next 24
The Florida Department of Economic Opportunity is scheduled to release February unemployment figures at 10 a.m.
Sen. Doug Broxson, a Pensacola Republican, will discuss his legislation related to the creation of a Blue Angels specialty license plate. That's at 11 a.m. (Central time), Pensacola Naval Aviation Museum, Blue Angels Atrium, 1878 S. Blue Angel Parkway, Pensacola.
Republican U.S. Sen. Lindsey Graham of South Carolina will speak at the Republican Party of Palm Beach County's Lincoln Day dinner. Also expected to take part are former Attorney General Pam Bondi and U.S. Rep. Brian Mast. That's at 6:30 p.m., Mar-a-Lago Club, Palm Beach.
Sen. Annette Taddeo and Rep. Cindy Polo, both South Florida Democrats, host a Town Hall on Venezuela, moderated by Dr. Eduardo Gamarra, founding director of the Latino Public Opinion Forum of Florida International University. That's at 6:30 p.m., 15201 N.W. 79th Court, Miami Lakes.