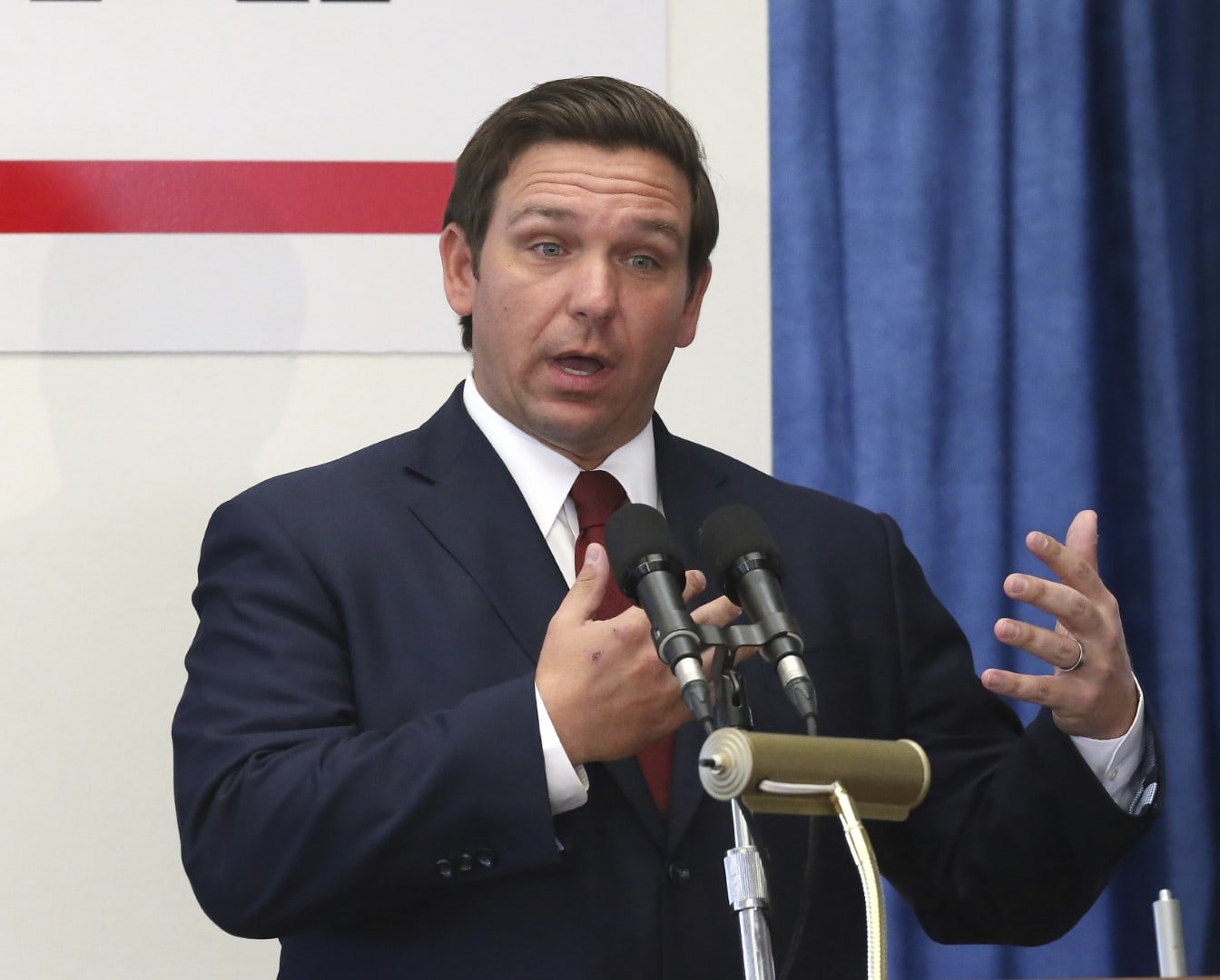 In doing so, DeSantis rescinded three appointments made by his predecessor.
Gov. Ron DeSantis announced five new appointments to the Miami Dade College Board of Trustees, replacing several appointees chosen by his predecessor, Gov. Rick Scott.
Out are Susan Amat, Rolando Montoya and Juan Zapata. In their place are former State Rep. Michael Belica, attorney Marcell Felipe and Jackson Health System President and CEO Carlos Migoya.
Bileca and Migoya will serve the remaining two years of their respective terms, while Felipe's term has three years remaining.
DeSantis rescinded more than 200 of Scott's appointments after taking office, but left open the possibility some of those choices would remain in place once DeSantis reviewed them.
Indeed, DeSantis is allowing Scott's selection of Benjamin Leon III to stand. DeSantis chose Leon to serve out the remaining three years of a term. Leon is the President and COO of Leon Medical Centers and also sits on the board of the Latin American Chamber of Commerce.
For his final appointment, DeSantis named Dr. Anay Abraham to an open seat on the Board. Abraham, the Managing Director of Developmental & External Relations at City Year Miami, will serve a full four years.
"I am pleased to appoint these five individuals to the Board of Trustees of Miami Dade College, an institution that continues to grow and promote innovation," DeSantis said.
"Florida's college system is important and Miami Dade College exemplifies leadership on many levels which will be guided by its trustees."
The selections to the Board come as the body attempts to replace Miami Dade College President Eduardo Padrón, who is retiring.
Lt. Governor Jeanette Nuñez also released a statement on the appointments. Nuñez formerly represented parts of Miami-Dade County in the Florida House before she ran for Lieutenant Governor in 2018.
"Miami Dade College is a vital institution at the heart of the South Florida community," Nuñez said.
"I'm confident the appointment of these individuals will serve to strengthen the leadership of Miami Dade College and ensure the school remains on a continued path to success."