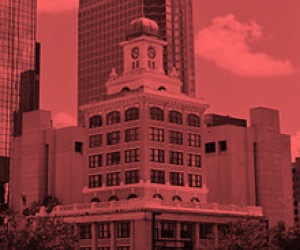 Of the candidates vying for seats in the runoff, none raised more than $2,700.
Fundraising was sluggish in the days following the March 5 Tampa municipal election for City Council races.
Of the six candidates vying for three seats in the April 23 runoff, none raised more than $2,700 during the first post-election campaign finance period covering March 1-8, but candidates were only able to raise funds between the sixth and the eighth.
Joe Citro, who finished first in the citywide District 1 race, raised the most of any remaining City Council candidates, brining in $2,700 including $1,000 from Columbia Restaurant owner Richard Gonzmart and $250 political consultant Victor DiMaio.
Citro is the likely frontrunner in his race against Walter Smith II. Citro finished with 31 percent of the vote in the municipal election. Smith came in with 19 percent.
Smith raised just $680 including $500 from Tampa attorney Jeraldine Williams. According to campaign finance documents, Smith's campaign is in the red. Records show he's spent $8,700 and raised just $8,300. Citro, meanwhile, has about $15,000 left in his campaign coffers.
Citro is a hairdresser by trade, but is a familiar face at City Hall. He's served on several city boards over the past 15 years and regularly attends City Council meetings. Smith is an environmental engineer and a local radio personality on WMNF Community radio hosting the Sunday Forum that serves the region's African-American community.
Stephen Lytle has a tough hill to climb in his race for citywide District 3 against former City Council member John Dingfelder. Dingfelder narrowly missed out on winning the race outright with 49 percent of the vote. Lytle earned just 20 percent.
Lytle is also at a funding disadvantage. Dingfelder raised only slightly more than Lytle during the first reporting period of the runoff – $1,325 compared to $1,275 – but has more than double raised to date.
Dingfelder has raised $146,000 while Lytle has raised about $63,000. Dingfelder contributed $50,000 of his own money early on but, even without that, is dominated the fundraising game.
Dingfelder brought in notable contributions from the Iron Workers local union and the Florida Progressives Political Committee with a $500 and $250 contribution, respectively.
Dingfelder returned one controversial $1,000 contribution from the GEO Group, which has been criticized heavily for its private prisons for poor inmate treatment.
Most of Lytle's haul came from a $1,000 maximum contribution from Thomas Everett Lamb Design & Development, a local custom home builder.
Dingfelder has about $64,000 left in his campaign coffers while Lytle has just $3,000.
There wasn't much change in the campaign bank accounts in District 5, either. Orlando Gudes is still the fundraising leader with $63,000 raised to date including just $850 during the most recent reporting period.
His opponent, Jeffrey Rhodes, has raised $23,000 including just $625 on the latest report. Gudes has about $12,000 left in his campaign while Rhodes has just $1,000.
Despite the fundraising disadvantage, Rhodes heads into the runoff with a slight advantage. He finished the municipal election with 30 percent of the vote. Gudes was just behind with 28 percent.
All six candidates will be on the ballot April 23 along with mayoral candidates Jane Castor and David Straz.
Candidates City Council districts 2, 4, 6 and 7 were all elected with more than half of the vote earlier this month. Those winners include incumbents Charlie Miranda, Guido Maniscalco and Luis Viera in districts 2, 6 and 7, respectively. Tucker Hall President Bill Carlson was elected to District 4.