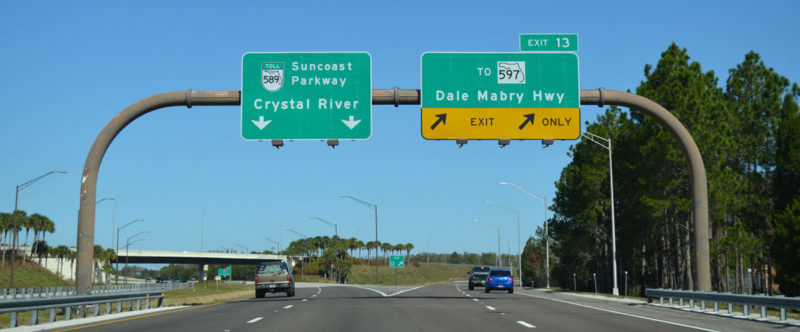 Bill Galvano's transportation priority cleared another hurdle.
The Senate Transportation, Tourism and Economic Development Appropriations Subcommittee greenlit a bill that would pave the way for three mammoth road projects.
SB 7068, sponsored by Thonotosassa Sen. Tom Lee, would extend two highways and fund the construction of a third.
The extensions both relate to the Suncoast Parkway. One of the projects would extend it from its current terminus in Citrus County all the way to the Florida-Georgia Border. The other would connect the Florida Turnpike to the Tampa Bay area highway.
The third project would build a new highway connecting Polk and Collier counties.
The bill, a priority of Senate President Bill Galvano, funds the roads projects at $128 million in the 2019-20 budget, with $45 million of that cash coming from the State Transportation Trust Fund and $83 million from general revenue.
The STTF portion of the funding would ratchet up in the next two budgets, hitting $135 million in trust fund dollars in the 2021-22 budget.
"There's about $135 million in tag and title fees that are sitting in general revenue," Lee said. "What this bill does is direct that money back into transportation."
Responding to funding questions, Lee said "as this project gets up and on its feet, that might well change over time."
All three projects would be toll roads, which Lee said could make them self-sufficient over time. While toll collections would help with future funding, Gov. Ron DeSantis isn't a fan of them.
"I'm sensitive to tolling," DeSantis said earlier this year. "That hits our blue-collar folks. It's a big expense for them."
During the hearing, committee members approved a strike-all amendment that made only a few substantive changes, namely adding language to assure recommendations from an environmental impact study will be heeded.
Those changes addressed concerns from environmental groups such as the Sierra Club of Florida.
With the committee's affirmative vote, the bill now heads to the full Senate Appropriations Committee.