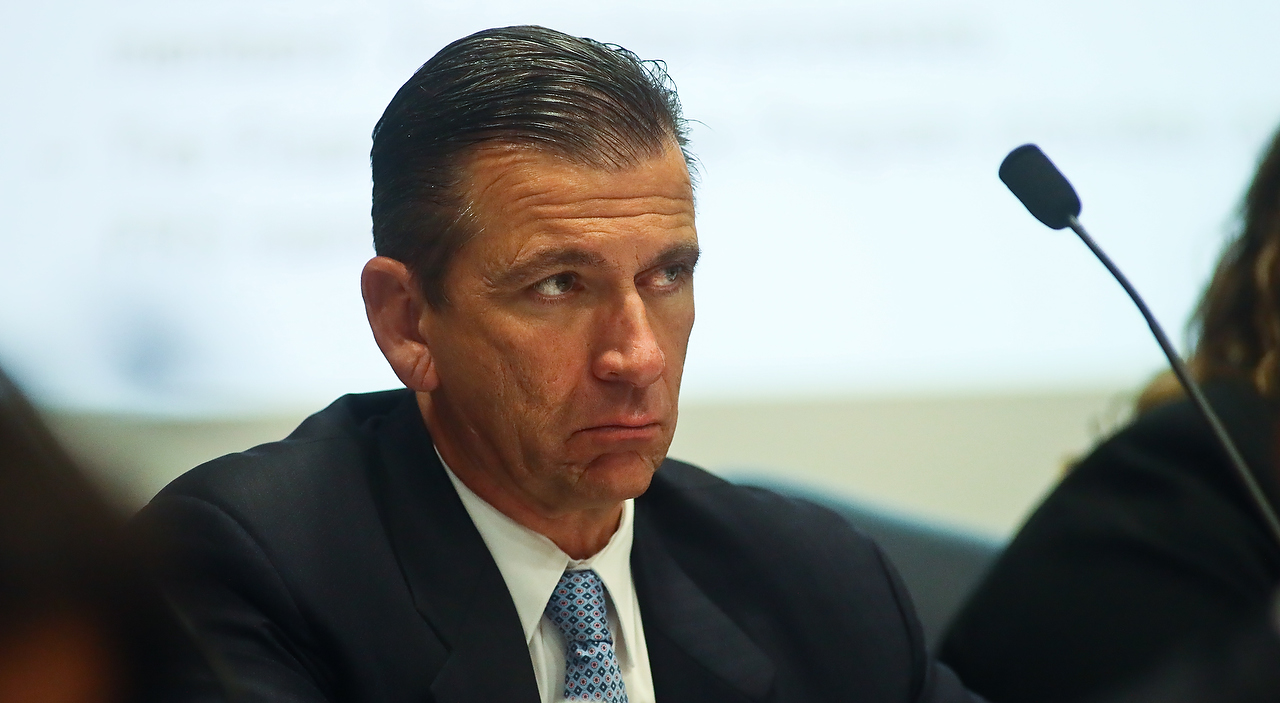 "I think both sides, Democrats and Republicans, want to do what's best for consumers."
Language allowing insurance companies to sell AOB-free policies cleared the House Insurance & Banking Subcommittee on a 14-1 vote Tuesday, as part of the lower chambers's campaign to eliminate assignment of benefits abuse.
Carriers could offer three tiers of policies — those allowing policyholders to assign their benefits to property and auto repair contractors; those restricting assignments; and those blocking an assignment whatsoever.
Premiums would be adjusted accordingly, with discounts for forgoing the right to assign.
"We have a problem," bill sponsor Bob Rommel, a Naples Republican, told the committee.
"By voting no, you're continuing the problem. By voting yes, we're going to fix this problem. We're going to get the bad actors out of the way and we're going to give the consumer a free-market choice."
Following the vote, Rommel said he was unsurprised at the lopsided vote. Only ranking committee member Shevrin Jones, a Democrat from West Park, voted against the bill (HB 7065) — although several members hoped for improvements as the bill completes the committee process.
"It's a good bill, and I've worked with stakeholders on both sides," Rommel said. "I think both sides, Democrats and Republicans, want to do what's best for consumers."
The Senate's AOB bill (SB 122), which cleared the Judiciary Committee Monday, lacks the AOB-free provision. It also differs on how to apportion attorney fees in claims litigation, leaving it up to judges to decide which side prevailed and was entitled to recover its fees. The House bill contains a sliding scale, awarding fees to either party depending on the size of awards as compared to pre-lawsuit settlement offers.
Both bills would prevent policyholders from assigning their rights to collect Florida's one-way attorney fee, on the theory that statute was designed to benefit individuals taking on big insurance companies, not businesses. The law entitles policyholders to recover their fees if they prevail in court.
Critics, including Florida's insurance regulators, contend the one-way fee encourages litigation that's driving up premiums. Contractors and trial lawyers counter that the blame belongs with insurers who "don't pay, slow pay, or no pay" claims.
Rommel told the committee that the bill would benefit consumers, although he could offer no guarantee.
"I have not heard how this is protecting the consumer," Jones said. "In case or a natural disaster, I fear that individuals within my district, that they would be left holding the bag in their hands" and that the bill would hurt small businesses.
Coconut Creek Democratic Rep. Kristin Jacobs saw "bad actors on both sides" of the dispute, but worried the bill carried no guarantee of lower premiums. If not, she wondered, "what is our next step?"
Regarding the attorney fee language, Rommel said it was fair.
"The idea is to get consumers and insurers and all parties to the table," he said.
Compared to the Senate language on that score, "this gives certainty. For insurance carriers and the consumers, we need certainty."
Insurance Commissioner David Altmaier issued a written statement praising the development.
"An insurance affordability crisis has been identified and if left unchecked, rates will likely continue to rise, and companies will likely stop writing policies in ZIP codes where AOB abuse is most prevalent," he said.
"As a result, consumers will be left to navigate a crippled insurance market as they prepare for the next major hurricane to make landfall. Floridians deserve better and we owe it to our consumers."
Amanda Prater, spokeswoman for the Restoration Association of Florida, lamented the lack of language preventing insurers from steering work to their preferred providers. The Senate bill also lacks that provision.
"In addition to the needed anti-steering language, we are asking for the removal of the seven-day rescission period, which requires the homeowner to pay out of pocket for repairs that are needed to mitigate further damages and are covered under their insurance policies.
Most homeowners don't have money to pay for repairs out of pocket, which is why they have insurance policies in the first place. Independent restoration contractors would have no ability to collect for their work performed if the homeowner cannot afford it.