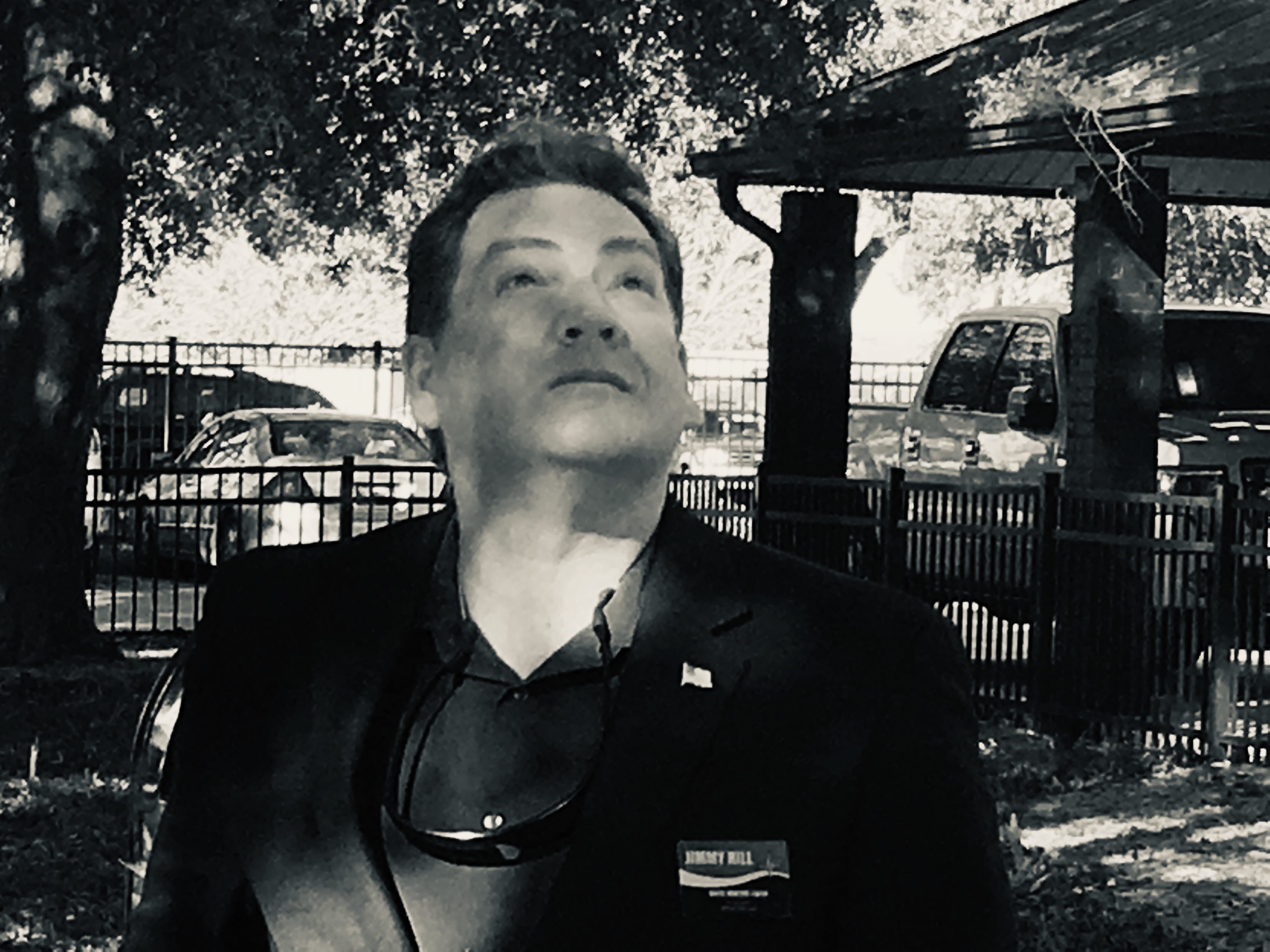 Hill finished fourth in a four-candidate field.
Republican Jimmy Hill, the fourth place finisher in the Jacksonville Mayoral race, caused a stir Wednesday with suggestions the fix was in.
The fourth-place finisher in the mayor's race seems to agree with the claim that the election was rigged… go figure. pic.twitter.com/dOUmWIRRCs

— David Cawton (@Davidcawton) March 20, 2019
 His Facebook post suggests he agrees with the proposition posited by his wife and campaign manager: that over 30,000 people told her that they voted for Hill.
Dean Black, chair of the Duval County Republicans, lamented "Hill's seeming support for baseless allegations of voting irregularities and a mysterious missing 30,000 votes as being behind his crushing defeat in Tuesday's election [as], quite simply, ridiculous.
"It is also an insult to the integrity and honor of Mayor Lenny Curry and Supervisor of Elections Mike Hogan. Mayor Curry won fair and square and Mike Hogan ran open and honest elections," Black said. 
In a series of comments on the local party's Facebook page, Hill distanced himself from the controversy.
"dean you owe me an apology for this post … you need to do some research before you make such a post the comments were from another party .not from Jimmy Hill," the candidate contended.
Hill has been evasive on campaign issues before.
When asked about his campaign's primary benefactor being Sen. Jack Latvala, who left the Senate in scandal that included sexually harassing Mayor Curry's chief of staff, Hill was coy.
Hill said he wasn't aware of that "conflict," but was "excited to get money" for the campaign.
Curry's campaign didn't buy it, calling Hill a "willing patsy of a serial sexual harasser."
In his victory speech Tuesday, Curry did not acknowledge Hill or fellow Republican Anna Brosche, as he did independent candidate Omega Allen and write-in candidate Mike Romero.
Brosche, meanwhile, was absent from her City Council committee Wednesday evening.