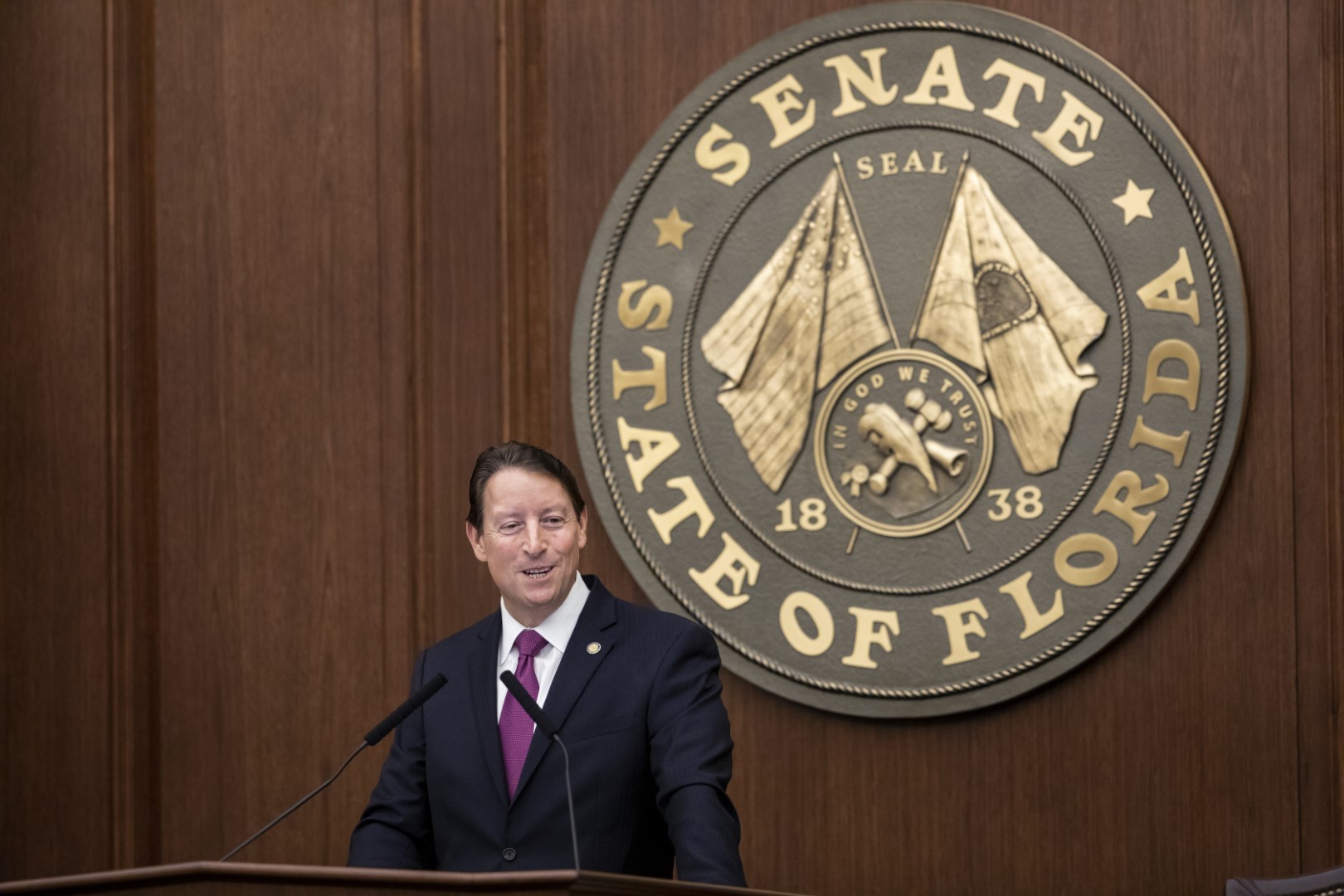 Senators from affected areas chimed in with support for the plan.
The Senate on Thursday published initial details on how much it wants to spend on Hurricane Michael relief.
The chamber's proposed budget for the next fiscal year pegs total state spending at $1.8 billion, one of the first true price tags for the near-Category 5 storm that made landfall in Mexico Beach on Oct. 10.
That total consists of $1.6 billion in emergency funds from the state and just shy of $220 million from the spending plan the Senate will unveil on Friday.
The emergency funds are primarily paid from reserves under an emergency order, according to Senate spokeswoman Katie Betta.
Senate President Bill Galvano and Appropriations Chair Rob Bradley do not expect those funds to reimbursed by the federal government during the next fiscal year, she said.
"This is why the President and Chair Bradley have stressed a commitment to replenish reserves depleted following the hurricane," Betta wrote in an email.
Following a floor session on Thursday, Galvano said the Senate spending plan that will be released on Friday will be "just a little over $90 billion."
Gov. Ron DeSantis had proposed a $91.3 billion budget ahead of the 2019 Legislative Session, which began March 5.
Senators representing districts hit hard by Michael chimed in with support for the plan.
"This budget will help rebuild and heal our communities," said Sen. George Gainer, a Panama City Republican. "I am grateful to my colleagues for their support."
Democratic Sen. Bill Montford of Tallahassee said he's "confident this budget is a step towards healing the wounds that this horrific storm left on the resilient people of North Florida."
Pensacola Republican Doug Broxson called the budget "a huge step in the right direction."
The largest share of the near-$220 million Senate spending plan is $100 million from the Sadowski Trust for affordable housing in the affected areas.
About $61 million is proposed for rebuilding and increasing investment in education facilities hit by the storm.
Attached to the Senate spending plan will be $5 million to VISIT FLORIDA designed to promote tourism in the Panhandle. 
The Senate has proposed $1.5 million to the Division of Emergency Management specifically to help local governments craft federal reimbursements.
Sen. Travis Hutson, who wrote that portion of the budget, has said five new positions funded at DEM would be focused solely on helping secure money from the Federal Emergency Management Agency.
About $6.4 million will be used to restore "critical life-safety services" to Northwest Florida. That total includes a $3.5 million appropriation to help rebuild the Calhoun Liberty Hospital.
Local government infrastructure projects — like a $1.6 million repair to the Jackson County Courthouse and a $1.5 million fix for the Bay County stormwater facility — total about $10.2 million under the Senate plan.
Meanwhile, $35 million is set aside for small county road programs, a provision linked to Galvano's transportation priority. As well, the City of Callaway would receive $500,000 for road repairs under the Senate plan.