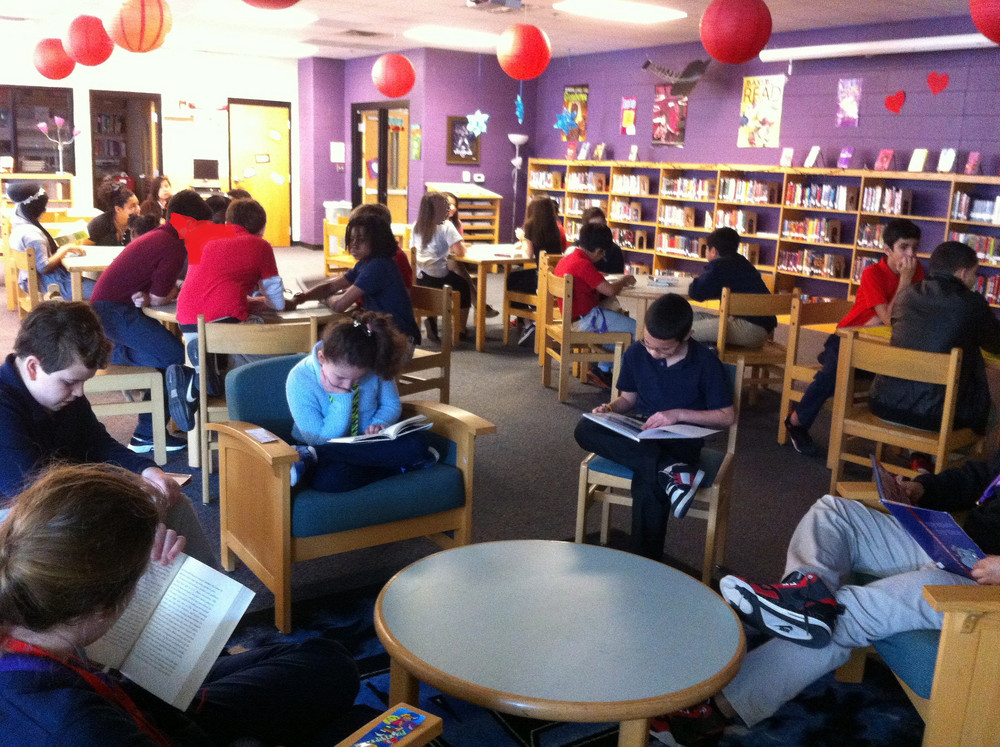 If families in Florida are going to make a choice, they deserve to have that choice be an informed one.
Schools in Florida have captured headlines in recent years — and not for the right reasons.
Residents have been surprised to learn that some of the state's private schools fail to meet minimum safety and sanitation requirements. In fact, some parts of Florida don't even have enough shelters to protect students during hurricanes.
This is particularly startling given that Florida is one of the five states most likely to be hit by a natural disaster.
Despite the risks, there is currently no law in Florida to ensure that the schools our children attend every day are structurally sound.
This has to change, and we plan on doing so through the Students' Bill of Rights.
Today, the Florida Building Code requires traditional public schools to meet certain safety standards, but some other schools that accept taxpayer dollars don't need to adhere to these requirements.
This means that some private schools and some charter schools are offering kids unsafe playgrounds, deficient air conditioning systems and equipment prone to electrical and mechanical malfunctions.
The potential risks are of course further exposed during a natural disaster.
To make matters worse, nearly $1 billion in taxpayer dollars is diverted to private schools and private organizations each year in Florida through private school voucher programs. This is in spite of all the deficiencies listed.
In fact, private schools are so weakly regulated that some forge fire safety and health records. A recent investigation by the Orlando Sentinel found that at least 19 schools had submitted misleading documents since 2012, forging the names of inspectors or altering dates.
Even more troublesome, eight of the schools still received private school voucher money.
This low barrier to receive state funds has helped the number of for-profit private schools in Florida climb sharply. Just in the past 10 years, the number of private schools in the state has grown by 20 percent.
The problem is, some parents don't realize that by placing their student outside the traditional public school system, they lose those safety protections.
As new public schools are built, they must follow key design principles to make sure the safety and security of all children are enhanced.
Among other things, they must be able to serve as public shelters during emergencies and must have wind-borne debris-proof walls and roofs, and standby emergency power systems. Public schools undergo annual safety inspections to make sure they're adhering to these standards, yet the reality for private schools is very different.
Private schools and some charters in our state are cutting corners and building new schools without emergency shelters and without basic safety standards. Some have even opened without the required fire inspection or building permit, the Orlando Sentinel reported.
The lack of regulation and oversight over these schools is creating poor learning environments and putting many of the children of Florida at risk.
In response, we have introduced a Students' Bill of Rights to ensure that all students attending schools with state support have structurally sound and accessible learning facilities — regardless of whether they're attending traditional public, charter, or private schools.
Specifically, the bill gives children the right to attend schools that meet fire safety and sanitation standards, that are built to minimize the impact of natural disasters, that are accessible to individuals with disabilities, and that are held accountable for failing to provide safe learning environments.
This bill would give students and families the tools to become self-advocates, helping them better understand their rights when it comes to the construction and maintenance of their schools.
It would also help hold schools receiving taxpayer dollars accountable, as the Department of Education will be tasked with verifying whether they're in compliance with key safety standards and establishing a verification process for newly constructed or renovated schools.
Furthermore, the findings will be published on the department's website prior to each school year, ensuring families are informed of the real conditions of our schools before deciding where to send their children.
If families in Florida are going to make a choice, they deserve to have that choice be an informed one.
Florida diverts more public money to private school vouchers than any other state in the nation, by far.
Unlike public schools, these private schools receiving vouchers operate free from most state rules; some have failed to protect our children, and none are accountable for ensuring students attend structurally safe schools.
In this case, it's not about our opinions on public or private institutions, it's about passing legislation that makes sure the infrastructure where children spend most of their days is safe.
I urge the legislature to pass this bill and give students the right to learn in a structurally sound facility.
___
Anna Eskamani represents HD 47 in the Florida House.