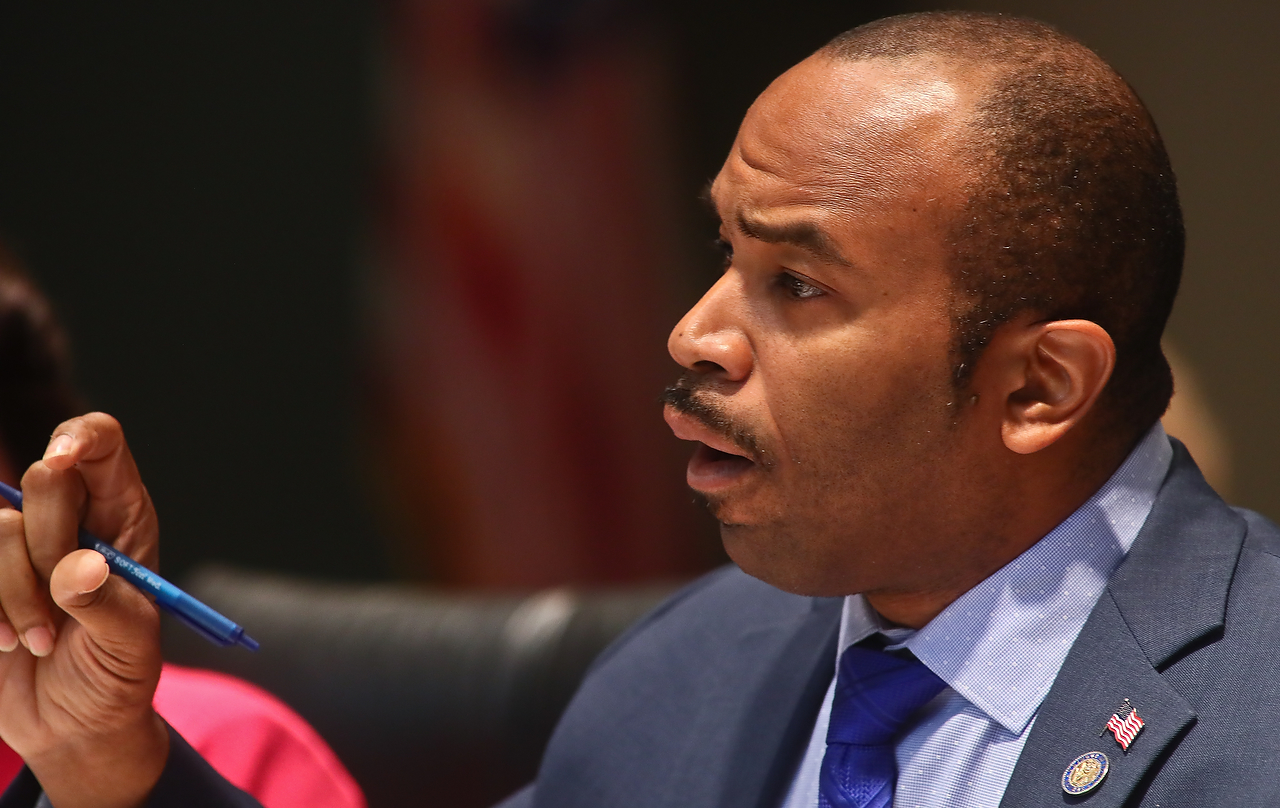 J.R. Kelly – the current Counsel – has served in the office since November 2007.
With no debate, legislation limiting Florida's Public Counsel to three four-year terms — possibly ending incumbent J.R. Kelly's stint in the office — steamed through the Senate Committee on Government Oversight and Accountability Tuesday.
The bill (SB 196) would require the Joint Committee on Public Counsel Oversight to select a public counsel to take office on Jan. 15, 2021.
Incumbents could stay on following a completion of a four-year term until the committee chooses a replacement.
"A person may not be appointed Public Counsel if by the end of his or her term he or she would have served more than 12 consecutive years," the bill says. The joint committee would gain authority to fire Public Counsel, as well.
The committee needed a little over a minute to take up and approve the measure unanimously, without debate. No one appeared to testify for or against the bill. The next stop is the Rules Committee.
Asked later whether that suggests the goal is popular, Sen. Bobby Powell, a West Palm Beach Democrat who is alternating chair of the joint committee with GOP Rep. Amber Mariano, said simply: "Yes."
The bill would place chiefs of the Office of Public Counsel on equal terms with members of the Public Service Commission, Powell said.
"They serve three four-year terms, up to 12 years," he said.
Additionally, "during the entirety of having the Office of Public Counsel, we have had only three," he continued. "There's supposed to be a reconfirmation of the Public Counsel every two years, but that has never happened."
Kelly has served in the office, representing the public before the Public Service Commission, since November 2007 — so he will reach the 12-year mark later this year. Kelly has compared the office to "a small law firm."
The bill is silent as to whether Kelly might be grandfathered in, Powell said. Presuming Kelly wants to hang around — he was attending meetings out of town and didn't appear at the hearing.
"That's still to be seen," Powell said. "I don't have an answer right now. I've talked to committee staff, and they're looking at the language to see how this would affect the current Public Counsel.
"But it's not directed at Mr. Kelly or anybody else who has served in the Office of Public Counsel or potentially could serve in the future."
A meeting in February represented the first time in six years that the oversight panel even convened, although Kelly has met periodically with the House and Senate presiding officers to discuss budgets.