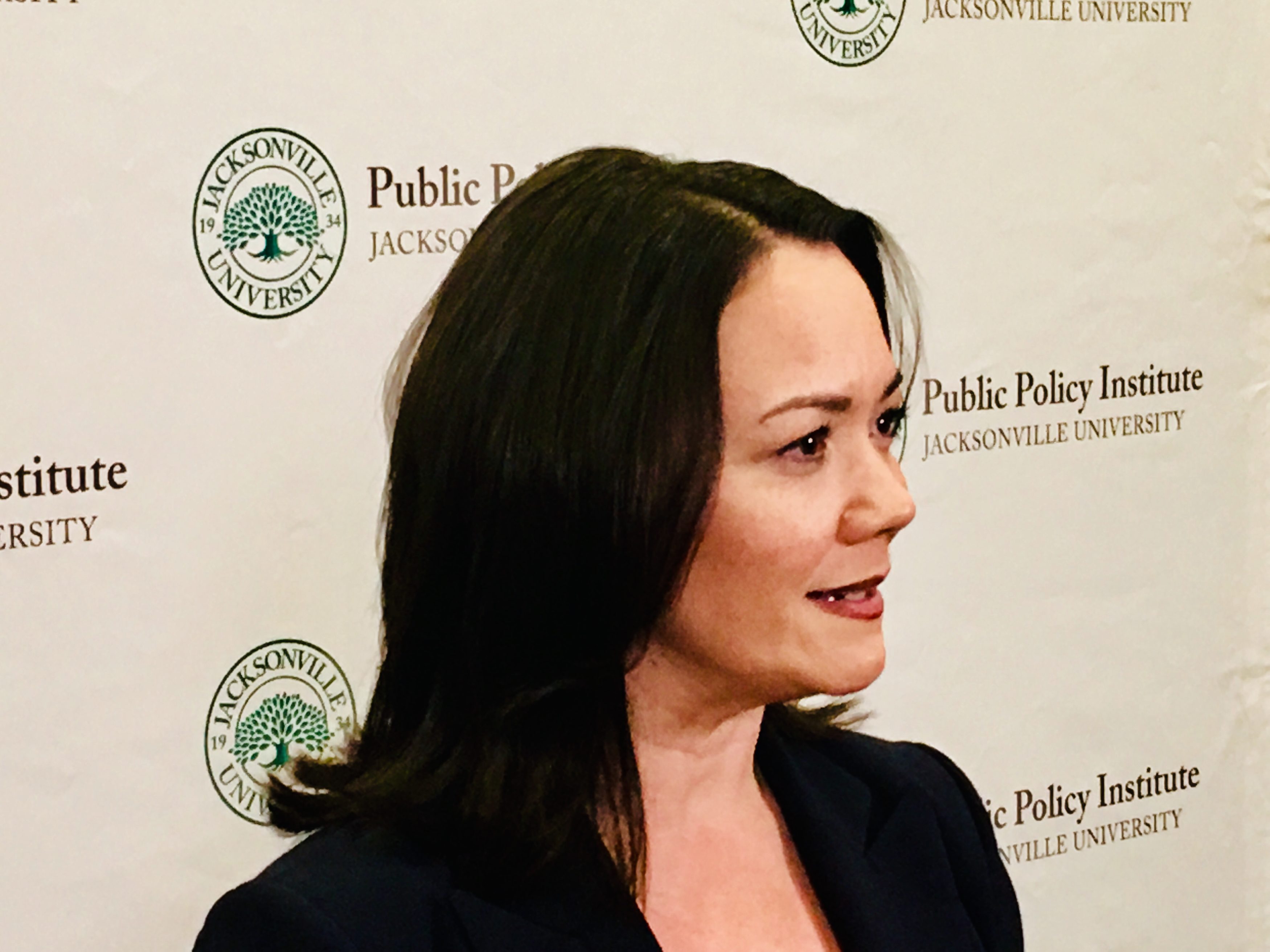 FDLE confirmed the ongoing investigation, but offered no details beyond that. 
The race for Jacksonville Mayor is all over except for the final financial reports from some statewide committees, but one campaign controversy awaits resolution.
In the final weeks of the race, Anna Brosche supporters pushed a poll that showed a possibility that Mayor Lenny Curry may not win the election outright in March.
Curry led challenger Brosche 50-25 percent, with other candidates splitting the balance.
Brosche did hit the 25 percent mark on Election Day, but lost in a landslide as Jax voters awarded Curry a second term with 58 percent of the vote.
But there was a major problem with the survey: the purported pollster, Gravis Marketing, told Florida Politics that they didn't conduct it.
Additionally, Gravis Marketing president Doug Kaplan said his company had not polled for anyone — public or private — in Jacksonville this year.
As the campaign ended, Brosche messaged around the poll as potential election interference.
Her last meaningful news coverage of the cycle: a stern letter to Attorney General Ashley Moody.
"With as much national attention as has been dedicated to exposing those responsible for spreading false propaganda to shape the outcome of elections, it is truly concerning and disheartening to learn that the same tactics are being deployed on a local level in Jacksonville," Brosche said,
The "false propaganda," added Brosche, "is an affront to our democracy and to our voters and it cannot stand … I have asked Attorney General Moody's office to investigate the matter. It is my sincere hope that the responsible parties will be exposed and punished for their actions to the fullest extent of the law."
Gravis Marketing president Doug Kaplan told Florida Politics he would also be sending a formal complaint to Moody's office.
The investigation continues.
Florida Politics reached out to the Attorney General's office this week, which confirmed that the matter had been referred to the Florida Department of Law Enforcement.
FDLE confirmed the ongoing investigation, but offered no details beyond that.
Brosche will remain on the Jacksonville City Council through June.