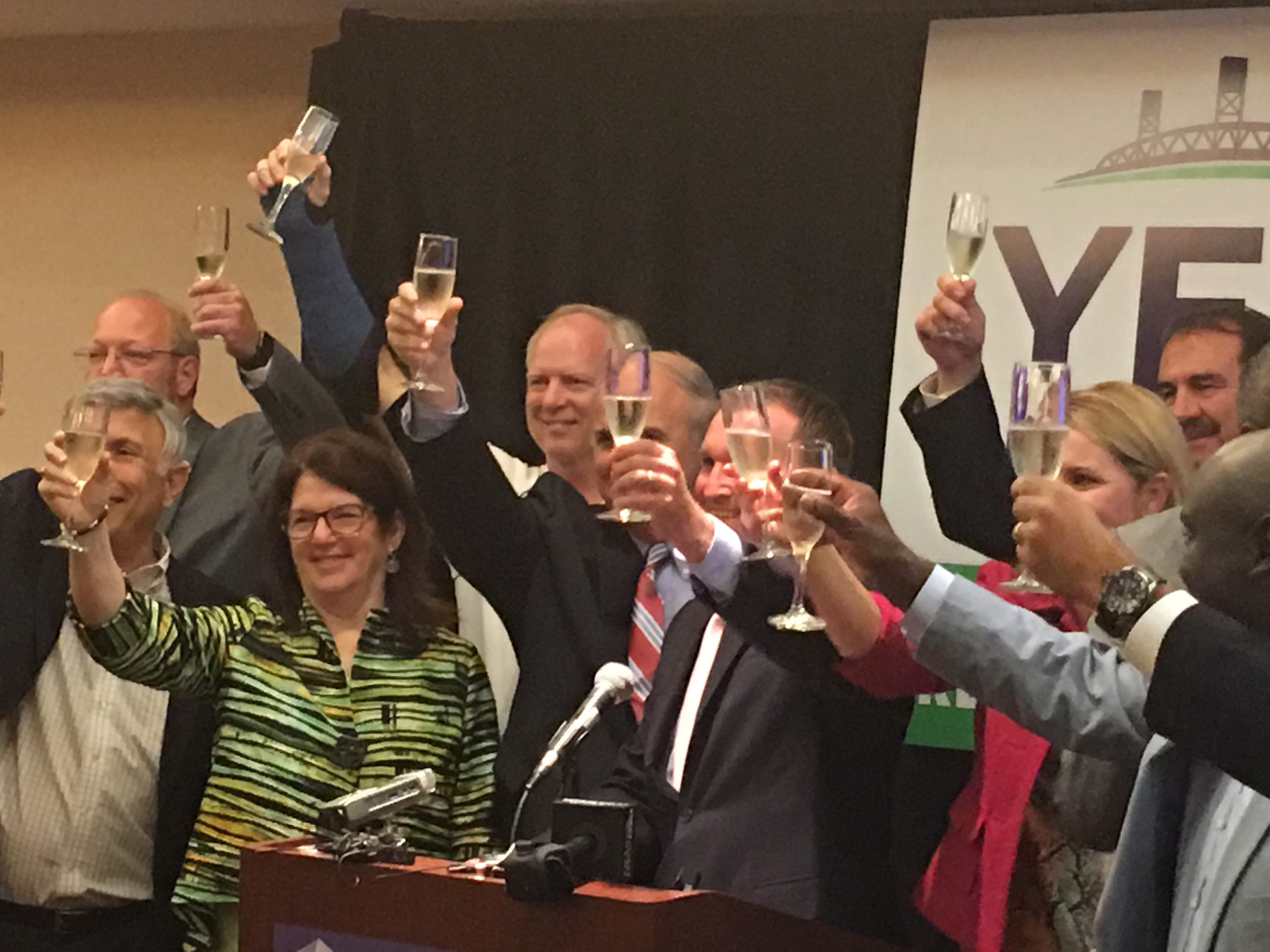 Some Councilmembers' plans may be dashed.
On Friday, the Florida Ethics Commission dashed the plans of termed-out Jacksonville City Council members looking to work for the Mayor's Office.
A "proposed opinion" showed that current Councilmembers won't have to wait two years (or any length of time) to move elsewhere on the city payroll.
However, the Ethics Commission went the other way, blocking Councilmembers from lobbying their former body on behalf of the executive branch for two years.
That prohibition would make it difficult for them to do the kind of pitches that the executive branch and independent agency officers typically make to the Council.
In recent months, former legislators have made such moves, seemingly suggesting little worry.
Former Councilman Doyle Carter transitioned to a role in the city parks department and former Duval County School Board members Becki Couch and Paula Wright work for the district.
Those are not roles that require interface between the employees and their former elected bodies, however. The Ethics Commission was concerned about former Councilmembers representing the executive branch, and thus they cannot lobby the body for two years.
Speculation has been that the lead role in the Downtown Investment Authority could be taken over by termed-out Councilwoman Lori Boyer, a former Council President who has been central in policy discussions for eight years now, taking that DIA role permanently.
The current interim DIA head is Brian Hughes, the former political consultant who is also chief of staff and soon to be the chief administrative officer.
The proposed ethics opinion described a scenario similar to Boyer's: a Councilmember elected in 2011, re-elected four years later. The ethics opinion uses plural construction, suggesting that others were looking to make the jump as well.
"The prospective employment opportunities … involve positions in executive departments," the opinion noted, adding that the executive and legislative branches work "hand-in-hand."
Though Jacksonville policymakers may see it that way, the state Ethics Commission does not.