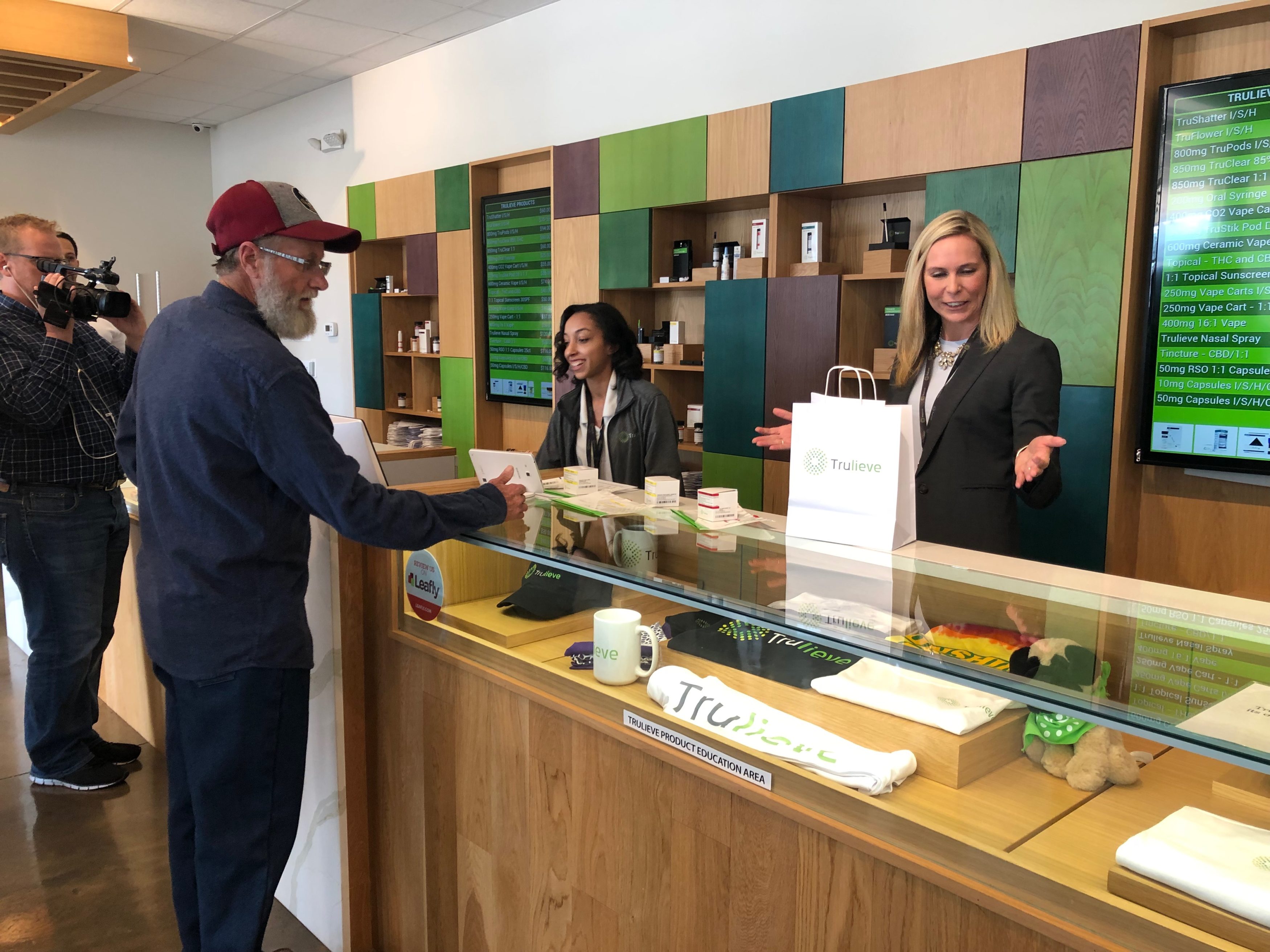 Trulieve moves 60 to 80 % of Florida's medical cannabis already.
Trulieve dominates market share in Florida's growing medical cannabis industry, and the company's expansion is poised to ramp up again.
State health officials have dropped an appeal of a Tallahassee judge's ruling and agreed to allow Florida's largest medical marijuana operator to open more dispensaries than a state law allowed.
Trulieve contested the cap in April 2018. It was imposed only after the company had 14 storefronts. The company contended that had it known the cap would be imposed, it would have expanded in a different manner.
The cap, initially set at 25 dispensaries for each operator, gradually increases as the number of eligible patients in a statewide database increases. The cap, now at 35, is slated to end in April 2020.
Trulieve, which currently operates 26 dispensaries, argued the restriction "arbitrarily impairs product availability and safety" and "unfairly penalizes" pot providers.

Trulieve also argued that the cap was problematic because it was imposed after the company had already opened 14 retail locations throughout the state. Trulieve said it would have chosen different locales had it known the number of storefronts would be limited, the company's lawyers argued.
"This is not a victory for Trulieve – it's a victory for Florida's patients. Our suit was first and foremost about patient access; working around the caps meant we had to build up a distribution model based on the statutorily-mandated geographic distribution instead of where patients live, effectively driving up costs and restricting patient access to the relief they need," Trulieve CEO Kim Rivers said.
"Thanks to this resolution, we will have the ability to open stores in locations where patients live, which will allow us to fulfill our goal of reaching every patient as efficiently, safely, and consistently as possible, including and especially those in more rural areas," Rivers added.
The timing couldn't be better: Over 200,000 patients have "active" ID cards, and another 250,000 have applied, suggesting that medical cannabis is an increasingly mainstream proposition.
In January, Trulieve argued in court filings that the state law "implementing" 2016's medical marijuana amendment improperly set a limit on retail dispensaries statewide and "further subdivides this statewide quota into five regional quotas based on population … (though, this) cap on dispensaries expires April 1, 2020."
"The sole purpose of this statutory cap on the number and location of dispensaries is to temporarily suppress competition among MMTCs," or medical marijuana treatment centers.
Circuit Judge Karen Gievers backed Trulieve, asserting that the company "is entitled to be registered and operate as many (locations) as it wishes" with "no cap or ceiling."
Of the companies in Florida, Trulieve has proven adept at negotiating the changing legal climate.
The company was the first to offer smokable medical cannabis in March, days after being permitted to.
—
Some material from The News Service of Florida is used in this post.