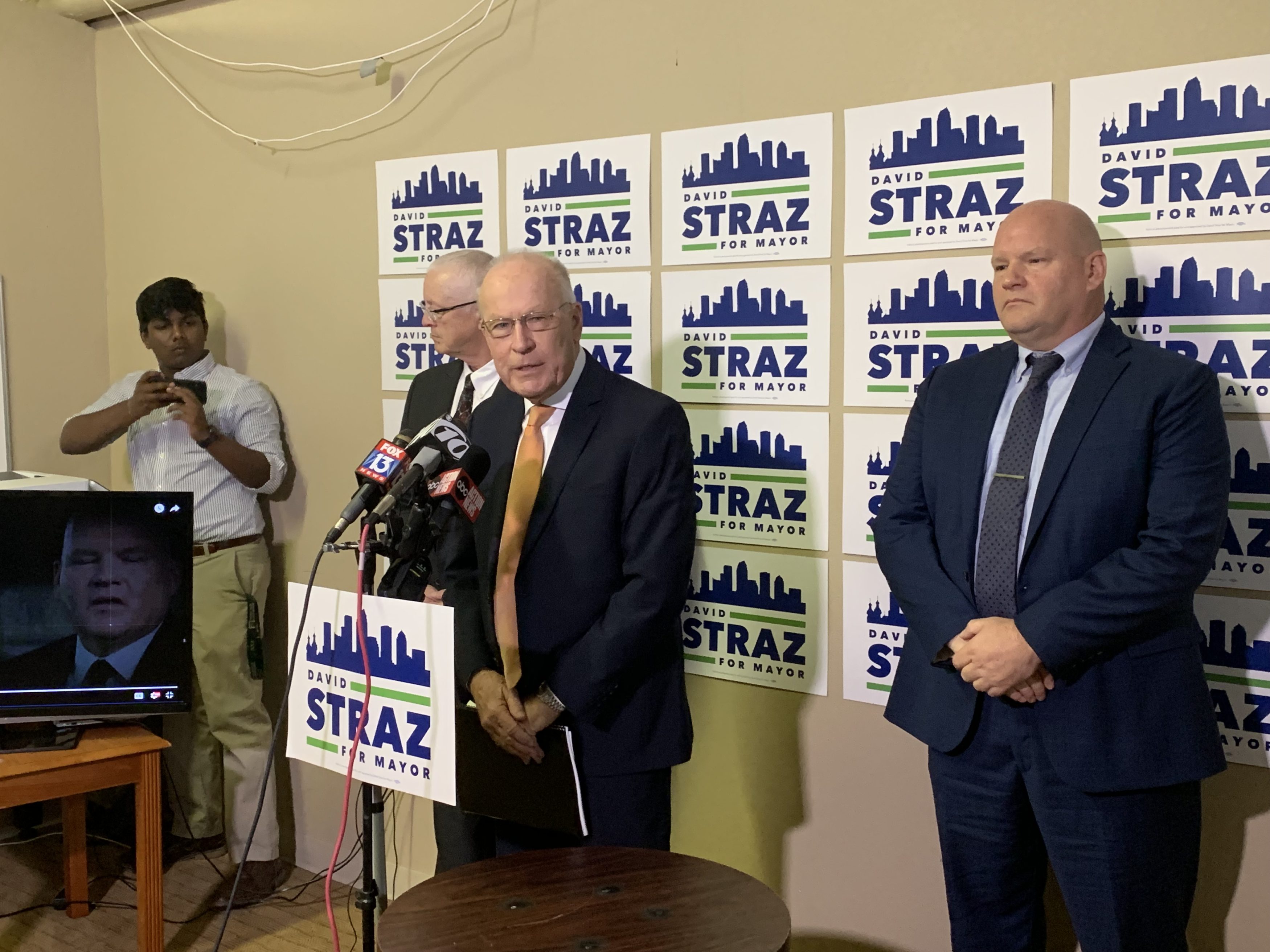 The candidate says a lot of negative stuff but hasn't backed it up.
David Straz has a dubious strategy in his quest to become Tampa's next Mayor. It appears to be the old "throw a bunch of unsubstantiated garbage at the wall and hope some of it sticks" approach.
Polls say it is not working and isn't going to work.
But with less than three weeks remaining before the April 23 runoff election with Jane Castor, Straz is still flinging, winging, and zinging – and looking silly and desperate while he does that.
As expected, he has ramped up the attacks on Castor. He apparently is hoping that if he says enough bad things about her, voters won't be confused by his lack of facts.
His latest attack accuses Castor of manipulating statistics to show a 70 percent drop in crime throughout Tampa while she was Police Chief. That's a serious allegation and would be a legitimate issue to raise, assuming Straz has proof.
And that proof is, um, what?
We're all waiting.
The campaign rolled out former Tampa Police officer Gary Pruitt during a press conference on Tuesday. That's the same Gary Pruitt who last November was soundly beaten by Chad Chronister in the election to be Hillsborough County Sheriff.
Pruitt said he was "told" that certain crime reports were downgraded to lesser incidents. Or they were lumped together with other crimes around the same time or geographic area.
Presumably, that would make it seem like fewer actual crimes had been committed.
OK, we're still waiting. You can document this, right, beyond you heard it through the grapevine?
As Janelle Irwin of Florida Politics reported, "The Straz campaign offered no other data to support its claim, and Pruitt was unable to provide specific dates or documentation to back up his own allegations."
You don't say?
That's the problem with the whole approach of the David Straz mayoral campaign.
The candidate says a lot of stuff, most of it negative, but hasn't backed it up.
There are graft and corruption in the city? OK, show us.
He called for an investigation into Tampa Bay Lightning owner Jeff Vinik's interest in the All For Transportation sales tax initiative. Why? "If you look at some of the blogs, you can get a feeling that not everything's great," he said at a candidate forum.
Um, OK. But where is the proof?
We're still waiting.
Castor has focused on her positive message for the city. Staying above the fray is smart, considering that a Frederick Polls internal survey after the general election last month gave her a 58-24 percent lead.
That poll had more bad news for Straz. It showed 77 percent of Tampa residents believe the city is headed in the right direction. Outgoing Mayor Bob Buckhorn drew a 71 percent approval rating.
Buckhorn endorsed Castor.
Vinik endorsed Castor.
Straz's answer is to throw more stuff out there.
People like how the city is going, though, and that's another problem for David Straz in his quest to be the next Mayor. How can he convince satisfied people they are wrong?
He is trying to do that, though, and he can only hope enough people don't demand proof.