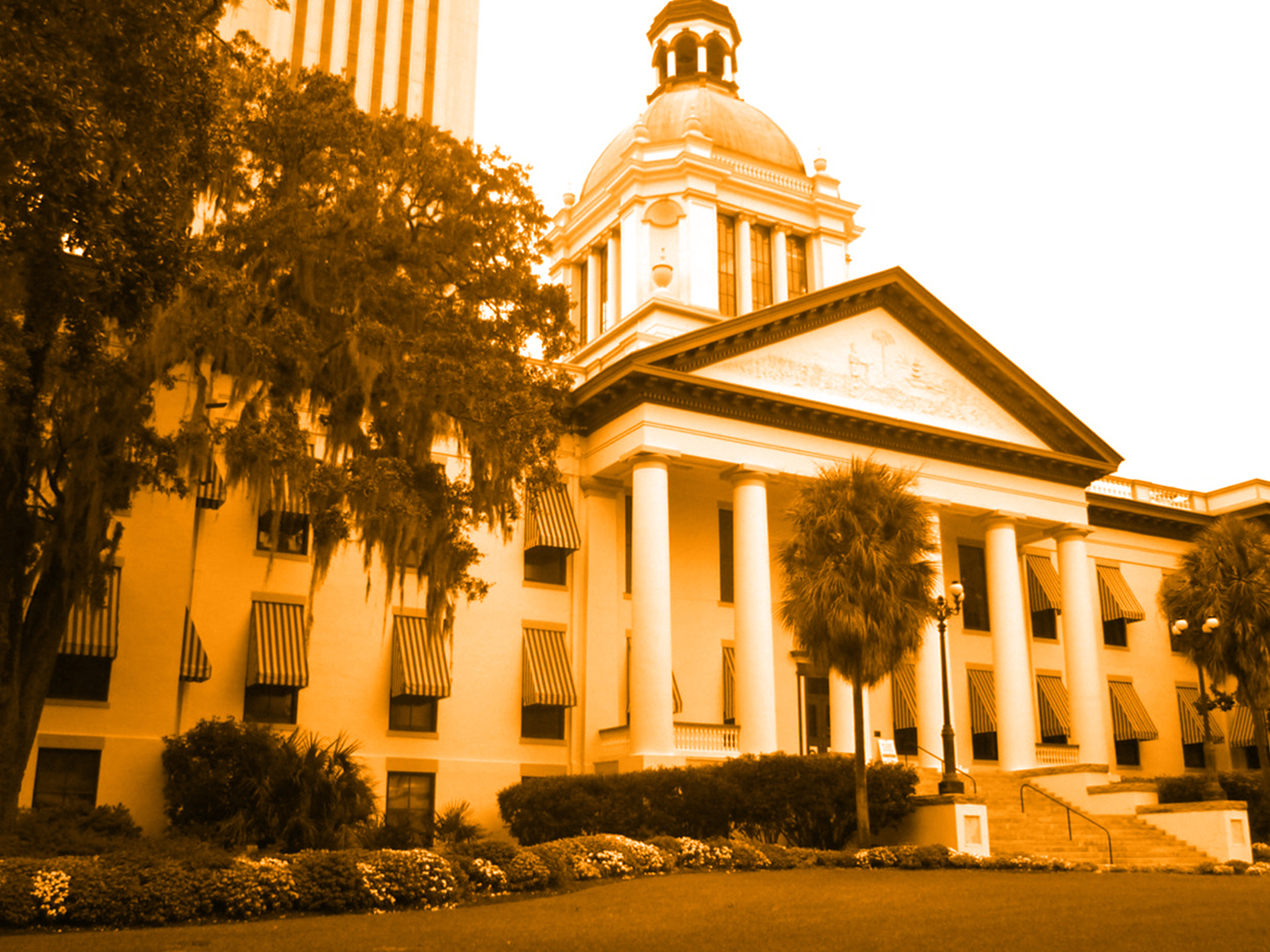 Remember Carlos Lopez-Cantera? The former LG is doing his best to remind us he exists, and he's making himself look foolish in the process.
When Lt. Gov. Jeanette Nuñez said she was looking into moving her office to South Florida, he piped up and called the idea unconstitutional.
Apparently, during his time as Rick Scott's second pick for No. 2, CLC did some "research" and concluded that moving the LG's office across the state runs afoul of the constitution. The DeSantis administration disagrees, saying lawmakers can change the rule with the stroke of a pen.
DeSantis admin official believe the language to permit an office outside of Leon County and residency for a Lieutenant Governor mirrors the same language that exists permitting Florida Supreme Court Justices to do the same. They say it is constitutional and has precedent.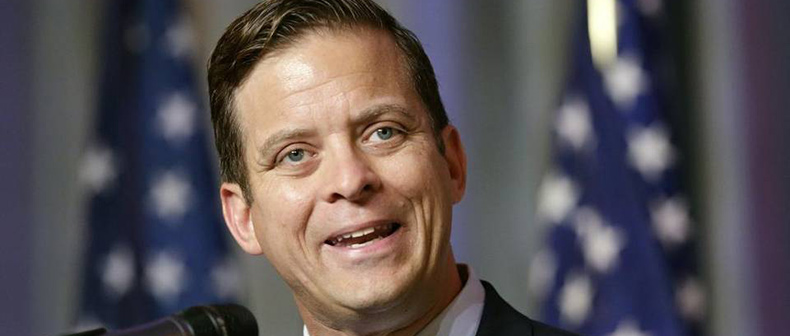 Maybe CLC's research is correct, perhaps it isn't. But that doesn't matter. The real mystery is why is CLC such a hater?
He plainly admits to pining for home during his Tally years. And if his research comments don't illustrate that, one look at his postelection Twitter feed makes it positively perspicuous. Being a dad, according to one of his tweets, is a title that trumps all others.
It's the same situation in the Nunez household. She's a parent, too, and she's angling to do something CLC wished he could've: rather than uproot her family for four to eight years, she wants to uproot her office. If duty calls, she can be at The Capitol in a matter of hours anyway.
And as CLC knows, it's not like those moments come often. Scott probably would've been fine letting him do the same. Lord knows he didn't want him in the Governor's Mansion … not even for a week.
—
Please consider reading this blog post about a measure aimed at raising the bar for approving constitutional amendments in Florida, which cleared a House committee Monday.
Without a fair voter-led mechanism, there would be no workplace Smoking Ban, no Youth Tobacco Education Program, no Class Size Limits, no Save Our Homes, no Net Ban, no Medical Marijuana, no Land and Water Conservation funding, no Term Limits, no Fair Districts, and no Sunshine Law. No Truth in Sentencing for criminals either, since legislators only did that under threat of initiative.
—
It's Election Day in Florida.
Pasco County voters will head to the polls to decide on the Republican nominee in the special election for HD 38; Calhoun, Franklin, Gulf, Jefferson, Lafayette and parts of Leon, Liberty, Madison, Taylor and Wakulla counties will do the same in the HD 7 special; and Coral Gables will vote for Mayor and a new city commissioner.
The HD 38 primary is a one-on-one battle between Dade City Republicans Randy Maggard and David "Mac" McCallister. The winner is the prohibitive favorite to replace former state Rep. Danny Burgess in the deep red seat, though Democrat Kelly Smith will be on the general election ballot.
Maggard is a known quantity — he's a former chair of the Pasco Republican Party and has the support of GOP leaders such as Sen. Wilton Simpson and Education Commissioner Richard Corcoran. McCallister's campaign, meanwhile, is "Trump, Trump, Trump."
In HD 7, four Republicans Lynda Bell, Virginia Fuller, Jason Shoaf, and Mike Watkins are vying to succeed former state Rep. Halsey Beshears. Shoaf and Watkins are the front-runners — each have raised and spent more than $200,000.
The winner will face Democrat Ryan Terrell in a couple of months. Like HD 38, the GOP nominee will have the advantage in that contest.
Atop the ballot in Coral Gables is incumbent Mayor Raúl Valdés-Fauli and Realtor Jeannett Slesnick, a former city commissioner.
The undercard is the Group IV seat held by exiting Commissioner Frank Quesada. Ralph Cabrera, Jorge Fors, Jackson Rip Holmes and Carmen Olazabal are competing to take over for Commissioner.
Be sure to check FloridaPolitics.com tonight for election results.
—
We're not crying; you're crying — U.S. Sen. Scott introduced a resolution on the Senate floor, co-sponsored by fellow GOP Sen. Marco Rubio, honoring the memory of his gubernatorial press secretary Jereima ''Jeri'' Bustamante. She died in a boating accident one year ago Monday. "She was so kind to everyone that you couldn't help but love her," he said.
To watch Scott's speech, click on the image below:
—
The TallyMadness final will see Tracy Mayernick face off against Rhett O'Doski.
(3) Mayernick of the Mayernick Group edged out (10) Darrick McGhee of Johnson & Blanton to earn her place in the final round.
Her tournament run includes wins over (14) Yolanda Cash Jackson of Becker & Poliakoff, (6) Teye Reeves of Smith Bryan & Myers, (7) Gus Corbella of Greenberg Traurig and (4) Jim Daughton of Metz Husband & Daughton.
No opponent that makes it to the final is run-of-the-mill, and that's especially true of O'Doski. The 6-seed out of McGuireWoods Consulting has been here before and knows what it's like to walk away with a championship.
His road so far: a Round One bout against (11) Chris Schoonover of Capital City Consulting followed by a head-to-head with (3) Ron LaFace of Capital City Consulting in the second, a W against (8) Hayden Dempsey of Greenberg Traurig in the third, and a quarterfinal victory over (9) Steve Shiver of The Advocacy Group in the Final Four.
The final round is moving quickly, but there's still time to vote. TallyMadness, sponsored by Table 23, ends Wednesday at noon.
— SITUATIONAL AWARENESS —
—@AnnCoulter: You lose again, 3-D Trumpsters! @realDonaldTrump considering Rick Perry and Ken Cuccinelli, total 100% open borders Republicans. Not a lying conman at all.
Tweet, tweet:
Hasn't religion been used enough as an excuse to judge and hate others? Can't we choose love in spite of our differences? Wouldn't that make for a better world? Just a thought.

As a fellow Episcopalian, thank you, @PeteButtigieg, for shining a light. https://t.co/482oM1UIdM

— Gwen Graham (@GwenGraham) April 8, 2019
—@Daniel_Sweeney: Every time I've heard complaints about how many Dems are running, I always point out the number of Republicans that ran in 2016. But we are now way past that comparison. With @ericswalwell in, there are 19 official candidates by my count, and that doesn't include [Joe] Biden. #clowncar
—@LoriBerman: I cannot vote to confirm Secretary [Mary] Mayhew at this time. The safety and well-being of Florida's most vulnerable will always be my priority, I can't take a good faith chance on someone with her record and possibly put these people at risk.
—@TheDaraKam: Kudos to Sen. @JeffreyBrandes for staying put after committee meeting ended to hear from/speak with from @FLRightsRestore advocates.
—@GabeGroisman: Florida State Senator @SenAudrey2eet from Jacksonville voted NO today in the Judiciary Committee hearing on the Florida anti-Semitism bill SB1272!! The vote still passed but her vote must not go unnoticed
—@JimRosicaFL: Rep. @CarlosGSmith offers amendment to #MedicalMarijuana bill (HB 7117) up tmrw in House Approps, adding "addiction to or dependence on an opioid drug" as another qualifying condition.
Tweet, tweet:
In the FL Senate Banking and Insurance Committee, Senator @JeffreyBrandes brought up a hypothetical about wine insurance. Fact: It has been my long-held goal to own enough wine to trigger the first world problem of having to buy wine insurance. cc: @StephSmithFL

— Cesar Fernandez (@CFernandezFL) April 8, 2019
—@Conarck: My proposed slogan for @Twitter: "What's horrible today?"
—@PhilAmmann: Just heard from the Dr. … both of the growths I had removed last week are all gone. No traces left. So (I guess) I am officially cancer free. No more treatment is necessary. Yea, me. #CancerSucks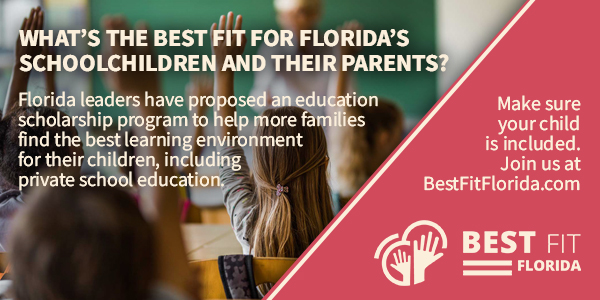 — DAYS UNTIL —
Masters Tournament begins — 2; Final season of 'Game of Thrones' begins — 5; Deadline for federal candidates to report what they raised during Q1 — 6; Easter — 12; Frank Artiles is eligible to register to lobby the Legislature — 13; Tampa mayoral runoff election — 14; "Avengers: Endgame" opens — 17; White House Correspondents' Dinner — 18; 2019 Legislative Session ends (maybe) — 24; Mother's Day — 33; Florida Chamber Florida Business Leaders' Summit on Prosperity and Economic Opportunity — 44; Memorial Day — 48; Florida Democratic Leadership Blue conference and fundraiser — 60; Florida Chamber Learners to Earners Workforce Summit begins — 70; First Democratic presidential debates in Miami — 78; Second Democratic presidential debates in Detroit — 112; St. Petersburg primary election — 140; "Joker" opens — 178; Florida Chamber Future of Florida Forum begins — 202; Scott Maddox trial begins — 209; 2019 General Election — 210; 3rd Annual Florida Internet and Television FITCon begins — 212; Iowa Caucuses — 300; Florida's presidential primary — 343; 2020 General Election — 574.
— TOP STORY —
"Flags ordered at half-staff for South Florida soldier killed in Syria" via Florida Politics — Gov. Ron DeSantis ordered flags at half-staff to honor Army Chief Warrant Officer Jonathan R. Farmer. Farmer, 37, died in a January suicide bomb attack in Manbij, Syria. The Palm Beach County native was assigned to 3rd Battalion, 5th Special Forces Group, out of Fort Campbell, Kentucky. "As a mark of respect, I hereby direct the flags of the United States and the State of Florida to be flown at half-staff at the Palm Beach County Courthouse in West Palm Beach, City Hall in Boynton Beach, and at the Capitol in Tallahassee, from sunrise to sunset on Tuesday, April 9," DeSantis said in a statement.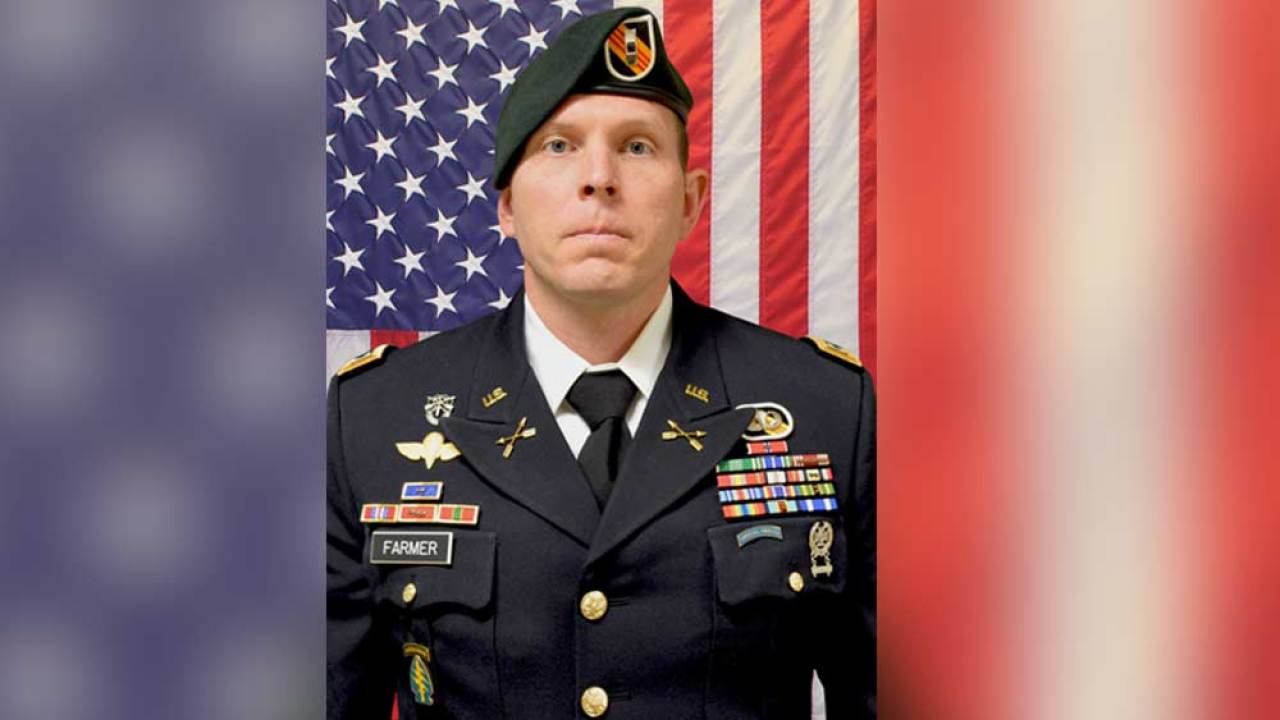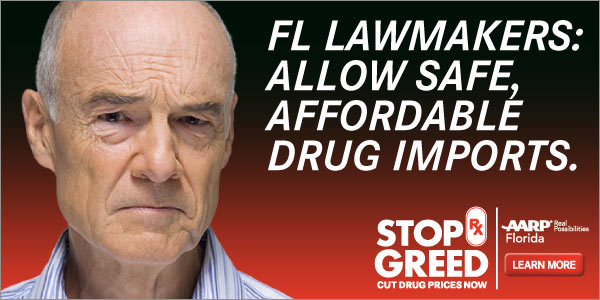 — THE ADMINISTRATION —
"Ron DeSantis tries to build support for drug imports" via Christine Sexton of the News Service of Florida — DeSantis went to Sun City Center where he repeated past statements that Donald Trump supports the effort, which would eventually need federal approval to be put in place. "Immediately he said, 'You go tell the people of Florida that I support it, you go do it, I'm for you — I want this to happen,'" DeSantis said. DeSantis acknowledged that some people in the Trump administration might be opposed, but added, "He's the one that got the electoral votes, not them, so I'm going with the guy in charge." It is not clear that the administration would agree to the proposal if the Florida Legislature passed it. And getting it through the state House and Senate may not be assured.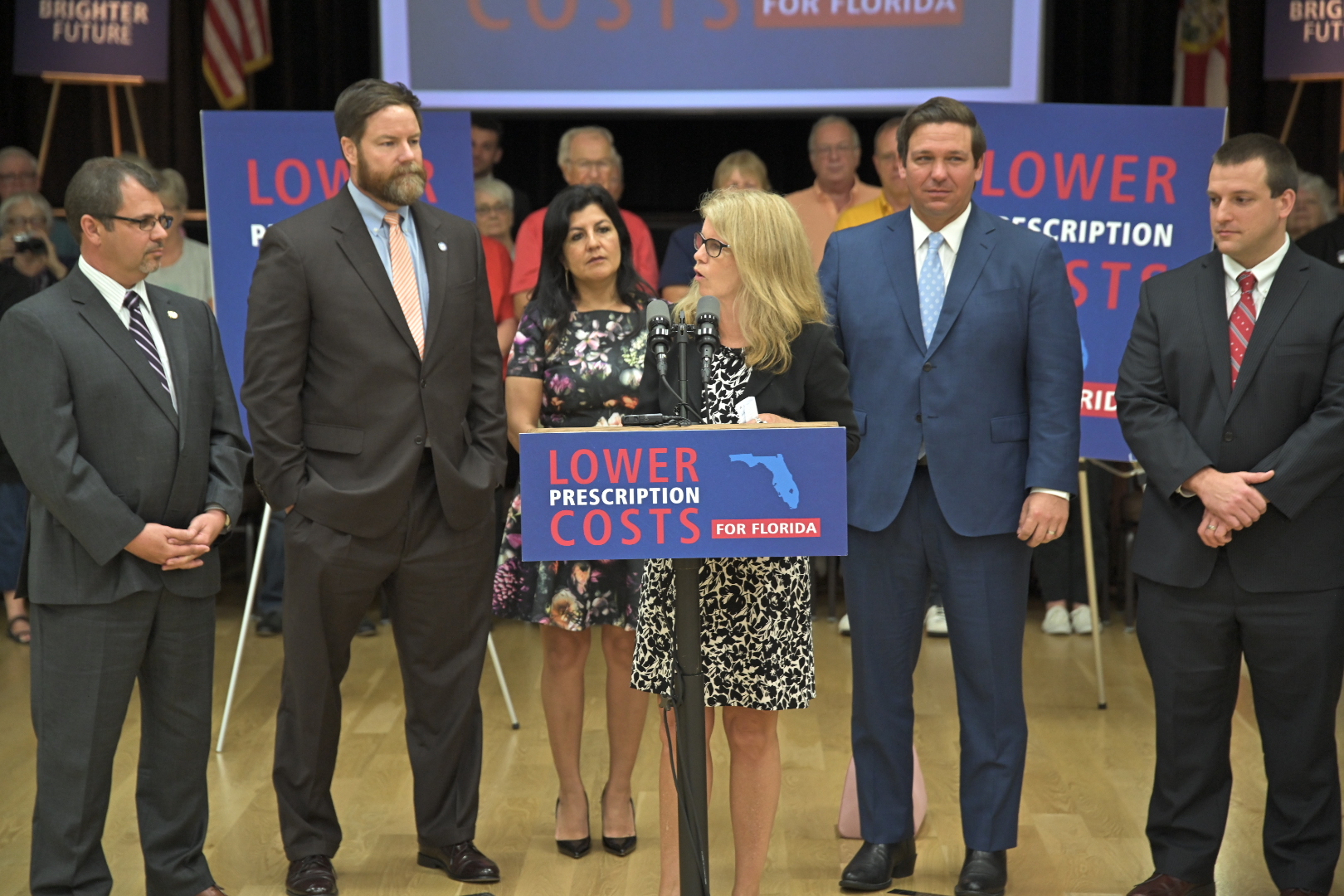 "DeSantis transfers stalking case against Parkland parent" via Ryan Nicol of Florida Politics — DeSantis moved a case involving "stalking and harassing" allegations against Parkland parent Andrew Pollack to Palm Beach County, according to an executive order posted Monday. But it's not clear exactly what those allegations are, or by whom. According to the executive order, signed Friday, the case was originally filed in the 17th Judicial Circuit in Broward County, under State Attorney Michael J. Satz. Satz said the allegations present a conflict, given his office's prosecution of the alleged Marjory Stoneman Douglas High School shooter. Regarding that case, "Andrew Pollack, a parent of one of the victims, will be providing victim impact information," the governor's order says. Pollack lost his daughter, Meadow, in the attack.
Assignment editors — DeSantis will be making a major announcement with Division of Emergency Management Director Jared Moscowitz, 9 a.m. Eastern time, Collier County Administrative Building, 5th Floor IT Training Room, 3299 Tamiami Trail East, Naples. Later, the governor will announce with Enterprise Florida President and CEO Jamal Sowell, 11 a.m. Eastern time, Temple Kol Ami Emanu-El, 8200 Peters Road, Plantation.
— "DeSantis to announce $34m in federal hurricane recovery aid" via Arek Sarkissian of POLITICO Florida
— SESSION —
José Oliva fires social media salvo on health care — The House's media team strikes again with a new online video, "Comprehensive Healthcare: A Commitment by Your Florida House," featuring Speaker Oliva and several House members. The Speaker introduces the chamber's policy program this Session, including an end to 'certificate of need' regulations, a push for cheaper prescription drugs and allowing for 'direct health care agreements.' "More affordable, more choices, more practitioners, more access, more quality, and more value," Oliva says.
To view the video, click on the image below:
"House to mull two-thirds threshold for Constitution change" via Florida Politics — A bill paving the way for two-thirds of voters to approve changes to Florida's Constitution is ready for the House floor after its final committee Monday. HJR 57, filed by Rep. Rick Roth, would change the passage requirement from its current 60 percent to 66 ⅔ percent. Roth's bill itself is a proposed constitutional amendment because the 60 percent threshold was put into the Florida Constitution in 2006. A previous attempt to raise the threshold to two-thirds died in committee. The companion bill has two more stops in the Senate.
"Felon voting rights bill clears Senate panel as hard feelings remain" via Scott Powers of Florida Politics — Given little time for discussion, debate or questions, the bill that ties restored voting rights for ex-cons to their payments — in full — of all fines, fees, and restitution won split approval along party lines Monday from the Senate Judiciary Committee … The only public discussion on the bill was provided by Desmond Meade, the primary energy, face, and voice for the successful, steady, five-year drive to win back voting rights for Florida's 1.4 million felons once they have completed their sentences … "All we wanted to do was be part of this democracy again," Meade told the panel. "All we wanted to do was to move on with our lives. But the Florida Legislature ignored our cries for years and years … and eventually 'we the people' decided we wanted to stand on our own."
"Police groups come out in support of Legislature's Amendment 4 efforts" via Lawrence Mower of the Tampa Bay Times — Two major police associations have come out in strong support of Republican lawmakers' efforts to implement Amendment 4, which promised the right to vote for more than a million felons. Last week, the Florida Police Chiefs Association came out in support of Rep. Jamie Grant's bill, which would prohibit former felons from voting until they've paid off all their fines, fees and restitution.
"Parental consent bill advances in Senate" via Jacob Ogles of Florida Politics — Legislation requiring parental consent before minors obtain abortions advanced in the Florida Senate after a majority of the Health Policy Committee voted in favor of the legislation. A hearing proved both emotional and contentious. Pro-life activists said the legislation marked an important chance to reduce teen abortions. Meanwhile, pro-choice advocates said this would lead to unsafe abortions and create family divisions. State Sen. Kelli Stargel, a Lakeland Republican, said the bill (SB 1774) ultimately protects young patients, who should consult with a loving adult before going through such a major procedure. But critics say the legislation likely violated Florida's constitution to put children in abusive situations at further risk.
"Guns in churches likely dead for 2019" via Jeffrey Solochek of the Tampa Bay Times — A bill (SB 1238) that would allow people to carry concealed weapons at churches operating on the same grounds as schools hit a roadblock, as the Senate Criminal Justice Committee temporarily postponed its consideration and then adjourned for the rest of Session. "This is our last meeting," chairman Sen. Keith Perry said, shortly after announcing without explanation that the bill would not be heard. The NRA-backed measure still has life in the House, where a companion (HB 403) is slated to be heard by the Education Committee.
"'Omnibus Prime' insurance overhaul advances" via Danny McAuliffe of Florida Politics — Dubbed "Omnibus Prime," a play on the lead robot in the Transformers cartoon and movie franchise, the bill includes a vast number of provisions. Such pieces of legislation are often called 'train bills,' similar to the way a freight train links together different kinds of railway cars. But only a few items drew questions. Members probed into increasing the percentage of loss adjustment expenses (LAE) that the Florida Hurricane Catastrophe Fund (FHCF) would reimburse to an insurer. The bill would raise from 5 percent to 10 percent the insurer's loss reimbursement covered by FHCF. Sen. Jeff Brandes said the change would be better for the overall insurance marketplace and could result in lower rates for consumers, especially in light of storms like Hurricane Irma in 2017.
"Senate professional deregulation bill clears another committee" via Florida Politics — Legislation to deregulate scores of professions in Florida moved through another Senate panel Monday after the bill sponsor restored seats to the Florida Building Commission … It's the "technical body responsible for the development, maintenance, and interpretation of the Florida Building Code." As of Monday, sponsor Ben Albritton added back, for instance, a "member who is a representative of the green building industry" but still left deleted "a representative of the Department of Agriculture and Consumer Services' Office of Energy."
Tweet, tweet:
Disney and Universal just scored an early session win as Ron DeSantis signed a bill today exempting theme parks from having to turn over lost or abandoned property they find to police. They can handle it themselves (tho their lost-and-found stuff has to be donated to charity)

— Jason Garcia (@Jason_Garcia) April 8, 2019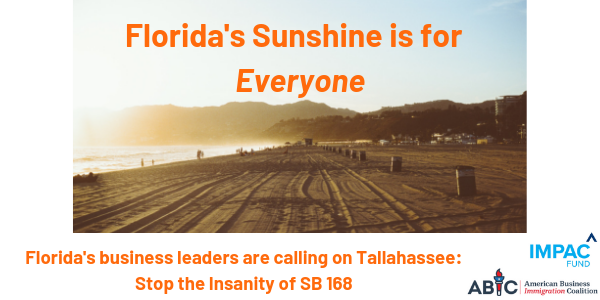 — MORE SESSION —
"Experts urge caution as lawmakers push to make college president searches more secret" via Lawrence Mower and Megan Reeves of the Tampa Bay Times — A House committee approved HB 7115 last week. If the bill becomes law, it will permit state colleges and universities to further distance the public from the process of hiring presidents. Names of applicants would be secret. Meetings to discuss or interview candidates would be private. And though the names of finalists would be made public at least 30 days before a final vote, the names of those not chosen would never be revealed. "I've not seen any compelling evidence that a university would not be able to find outstanding leadership in an open procedure," said Michael Poliakoff, president of the American Council of Trustees and Alumni. The bill becoming law would be a "step backward" for Florida, he added.
"Will Florida teachers get a raise instead of a bonus? 'There is a chance.'" via Jeff Solocheck of the Tampa Bay Times — "I would say there is a chance," said Rep. Chris Latvala, a Clearwater Republican who chairs the House PreK-12 Appropriations committee. "I couldn't put a percentage on it, but I can certainly tell you there is a chance it will be a permanent pay increase. … In an interview with the Tampa Bay Times, Latvala discussed the issue in the context of the controversial Best and Brightest program, which grants teachers bonuses if they meet set performance criteria. Both the House and Senate have set aside millions of dollars for the program this year. But teachers, school board members, superintendents and others have urged the chambers to direct the money into annual salaries — which many districts have struggled to improve without holding local votes for property tax hikes. They say the money would help stem a mounting shortage of qualified applicants for teaching jobs.
"Opioid legislation facing resistance from CVS and Walgreens" via Jason Garcia of Florida Trend — The state of Florida late last year sued CVS and Walgreens in federal court, accusing the nation's largest drugstore chains of creating — and profiting from — a nationwide opioid crisis that kills 17 people a day in Florida alone. Now Attorney General Ashley Moody is asking the Florida Legislature to help her make the case. CVS and Walgreens are trying to persuade lawmakers not to do it. The legislative battle centers around Florida's prescription drug monitoring program, a central database tracking the distribution of painkillers and other legal-but-addictive drugs around the state. Moody is lobbying the Legislature to pass a bill that would remove the restriction that prevents information from the database from being used in litigation against pharmacies.
"A faster internet is coming. Telecoms and cities are fighting over how soon and how fast." via Gray Rohrer of the Orlando Sentinel — How soon and how fast — and how costly it will be — could be decided in the Capitol, where telecommunications companies are fighting with local governments on rules for installing the new technology. The telecommunications industry wants to get the 5G infrastructure in place as quickly and cheaply as possible, to begin reaping the profits. Local governments, however, want to be able to regulate how and when the small cells are installed to prevent eyesores that clash with neighborhoods and traffic blockages. But dealing with the different rules and fees of 67 counties and more than 400 cities would mean a slower, cumbersome process.
Aaron Bean offers a solution to DNA testing debate" via Florida Politics — Leadership doesn't only come through big budget deals, nor must it be on the above-the-fold topic du jour. Sometimes leadership comes on that sticky-widget bill … Sen. Bean is showing such leadership on a measure that would block insurers from using DNA tests in life insurance underwriting. Consumer advocates are concerned that creepy underwriters will buy the results and use them to deny coverage. Insurance companies say it would encourage dishonesty in private contracts. Bean's proposal: Insurers can't force consumers to take DNA tests, nor can they use specific results of those tests in actuarial decisions. On the consumer side, DNA testing companies such as 23andMe would be barred from selling or sharing patient info without their permission.
"Sewage bills are creating a stink in the Brevard delegation" via Nancy Smith of the Sunshine State News — How come we're here now with less than three weeks left in the 2019 legislative session, yet we don't have a single piece of significant sewage-be-gone legislation anywhere near the finish line? The simple answer: Dissension among legislators. Sen. Debbie Mayfield and Rep. Randy Fine both have bold sewage bills in the mix — hers, Senate Bill 1758; his, House Bill 141. Mayfield calls the shots. She's chair of the Senate Appropriations Subcommittee on Agriculture, Environment, and General Government. And Mayfield says no to 141, which, she says, 1) narrowly concentrates on only one impaired waterway (the Indian River Lagoon); 2) requires a recurring $50 million annually; and 3) does not have a companion bill in the Senate.
"Ready to give the clothes off your back for Hurricane Michael victims?" via Jacob ogles of Florida Politics — Volunteer Florida and Uber will set up a Suits for Session kiosk Thursday on the Second Floor Rotunda. There, lawmakers, staffers, and anyone else in The Process can donate professional attire, whether new or gently worn. "This year more than ever, we are proud to partner with Suits for Session Capitol service project in support of individuals re-entering the workforce after Hurricane Michael," said Kasra Moshkani, head of Uber South U.S. "Uber and our driver partners make donating easy and convenient for Uber users to support our communities." It's the fourth year for the annual clothing drive. Volunteer Florida leaders said the decision was made this year to direct all gifts toward the storm-struck region.
— LEGISLATIVE SCHEDULE —
The House Health Care Appropriations Subcommittee will take up a bill that would revamp regulations for office surgery centers after news reports highlighted patient deaths at two Southeast Florida plastic surgery centers, 8 a.m., 404 House Office Building.
The House Government Operations & Technology Appropriations Subcommittee will consider a proposal that would expand the legal definition of "tobacco products" to include nicotine products used in such things as electronic cigarettes, 8:30 a.m., Morris Hall, House Office Building.
The Senate Community Affairs Committee will consider a proposal that would prevent cities and counties from regulating how restaurants and other establishments distribute plastic straws to customers, 10 a.m., 301 Senate Office Building.
The Senate Ethics and Elections Committee will hold confirmation hearings, 10 a.m., 412 Knott Building. Nominations under consideration include:
— Department of Children and Families Secretary Chad Poppell.
— Department of Corrections Secretary Mark Inch.
— Agency for Persons with Disabilities Director Barbara Palmer.
— Department of Economic Opportunity Executive Director Ken Lawson.
— Department of Elder Affairs Secretary Richard Prudom.
— Department of Environmental Protection Secretary Noah Valenstein.
— Department of Lottery Secretary Jim Poppell.
— Department of Transportation Secretary Kevin Thibault.
— Department of Veterans' Affairs Executive Director Danny Burgess.
The Senate Infrastructure and Security Committee will consider a proposal that would repeal laws allowing the use of red-light cameras, 10 a.m., 110 Senate Office Building.
The House Appropriations Committee will consider a proposal to make a series of regulatory changes involving medical marijuana, including placing a cap on THC levels in smokable pot, 10:30 a.m., 212 Knott Building.
The Senate Agriculture, Environment and General Government Appropriations Subcommittee will take up a bill that would transfer environmental law-enforcement duties from the Florida Fish and Wildlife Conservation Commission to the Department of Environmental Protection, 1:30 p.m., 110 Senate Office Building.
The Senate Criminal and Civil Justice Appropriations Subcommittee will consider a proposal that deals with a series of issues in the justice system, including creating new judgeships in the 9th Judicial Circuit and the 12th Judicial Circuit, 1:30 p.m., 37 Senate Office Building.
The Senate Education Appropriations Subcommittee and the House Education Committee will take up similar bills to create a "disqualification list" of educators who would be barred from jobs in charter schools, traditional public schools and private schools that receive state scholarship money.
— Senate subcommittee at 1:30 p.m., 412 Knott Building.
— House committee at 2 p.m., 212 Knott Building.
The House Health & Human Services Committee will consider a proposal that would seek to place work requirements on non-disabled adults in the Medicaid program, 2 p.m., Morris Hall, House Office Building.
The House Judiciary Committee will take up a bill that would carry out Amendment 4, 2 p.m., 404 House Office Building.
The Senate Health and Human Services Appropriations Subcommittee will take up a bill to import cheaper prescription drugs from Canada for state programs such as Medicaid, 4 p.m., 412 Knott Building.
The Senate Transportation, Tourism and Economic Development Appropriations Subcommittee will consider a proposal that would make it harder for citizens and groups to put proposed constitutional amendments on the ballot, 4 p.m., 110 Senate Office Building.
The Senate Finance and Tax Committee will take up a bill that would create a disaster-preparedness tax "holiday" for two weeks at the beginning of June, 4 p.m., 401 Senate Office Building.
On the Capitol events calendar — FSU Day at the Capitol, including President John Thrasher, expected to speak during a pep rally at 11:30 a.m., Capitol courtyard. Also, its Safety Net Hospital Alliance Day.
Assignment editors — The Restoration Association of Florida (RAF) will host a news conference with those affected by the proposed assignment of benefits (AOB) reforms in pending legislation, 1:30 p.m., 4th-floor Rotunda.
Governors Club Tuesday lunch buffet menu — Manhattan clam chowder; mixed garden salad with dressing; farro salad with tomatoes and herbs; Waldorf salad; deli board, lettuce, tomatoes, cheeses and breads; baked chicken breasts with corn velouté sauce; Yankee pot roast; grilled mahi-mahi with pineapple salsa; buttermilk mashed potatoes; baby green beans with bacon and onions; roasted root vegetables; banana pudding for dessert.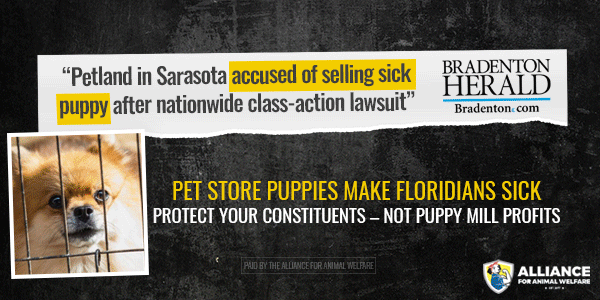 — GOOD NEWS FOR GOOD PEOPLE —
Meade, the man who made Amendment 4 happen, and James Chan, director of the State Innovation Exchange (SiX), will be recognized for their 2018 efforts at the May 9 Graham Gathering in Jacksonville.
Meade, a vocal advocate for felons' rights, led an organization that spearheaded Amendment 4. The ballot measure passed and restored voting rights to felons who've completed their sentences. He'll take home the 2019 Citizen of the Year award.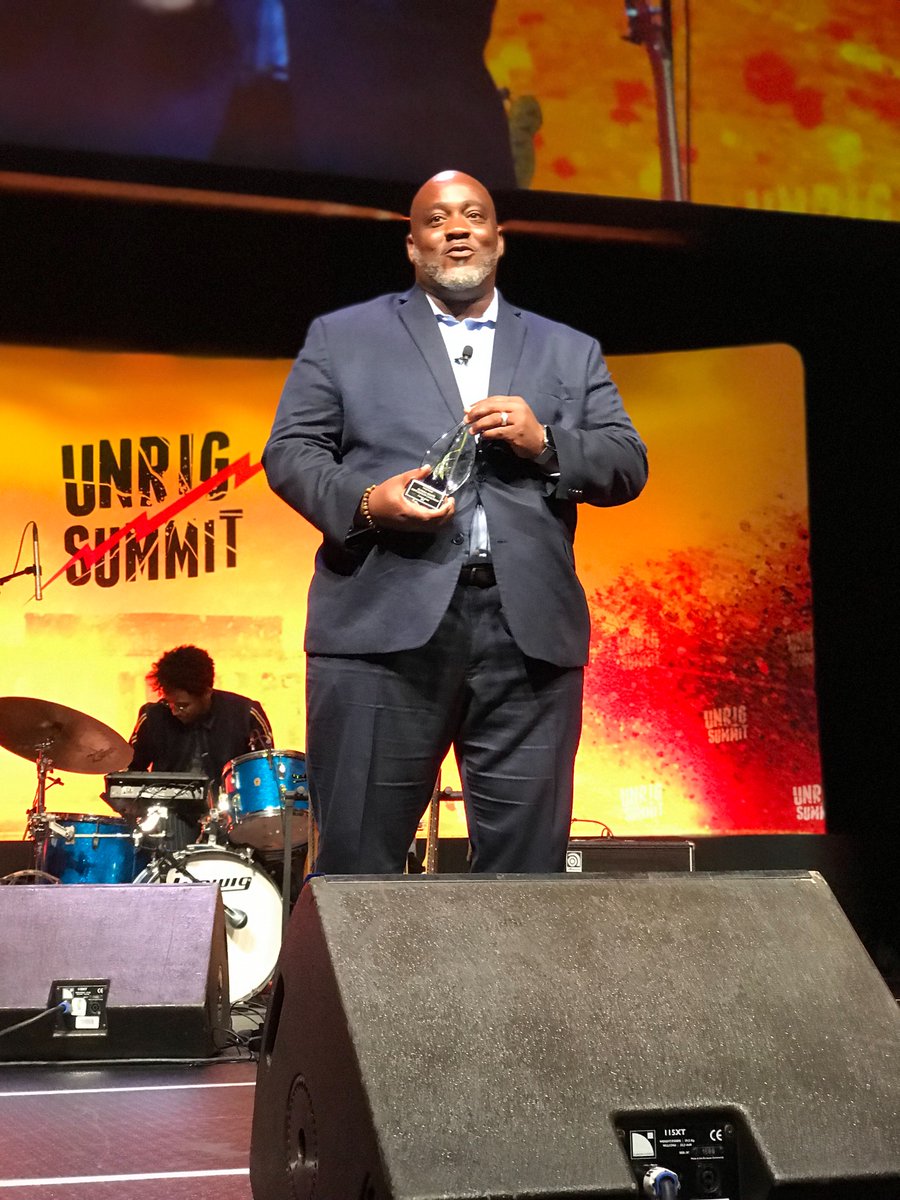 Chan works "on behalf of the underrepresented," a news release from the University of Florida's Graham Center said. He'll be honored with the Young Floridian Award.
It gets better: Former U.S. Sen. and Gov. Bob Graham will present the honors. He'll be joined by UF's Dr. Jack E. Davis, winner of the 2018 Pulitzer Prize in history for his book "The Gulf," and the Graham Center's newly named director, Dr. Matthew Jacobs.
Overcoming obstacles: Meade, who had at one point been homeless, stands as a shining example of redemption — the concept behind Amendment 4. After turning his life around, Meade graduated law school and is responsible for "the single largest expansion of voting rights in the United States in half a century."
Details: The event will take place May 9 at the Haskell Building in Jacksonville. Tickets run $200 per person.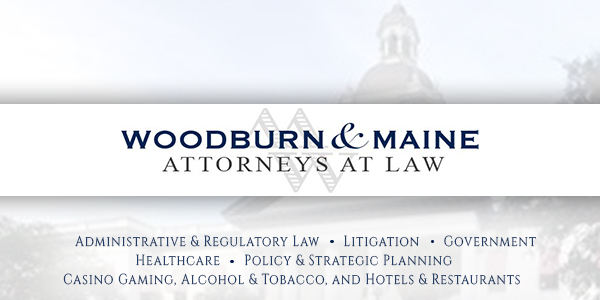 — STATEWIDE —
"How do Florida's standards stack up? The state wants your input." via Jeff Solochek of the Tampa Bay Times — The Florida Department of Education has launched a new website aimed at gathering more detailed public views about the standards Gov. Ron DeSantis has demanded be revised. The site, which requires registration, details language arts and math standards by grade level. For each, it asks respondents whether they would like to eliminate, revise, move or leave unchanged the language. It leaves space for added comments, as well.
"State appealing FEMA ending shelter aid for hurricane-displaced families" via Collin Breaux of the Panama City News-Herald — More than 260 families will have to pay seasonal hotel rates or face eviction as early as Tuesday, as the Federal Emergency Management Agency winds down its Transitional Sheltering Assistance Program. FEMA agreed to extend the program another 60 days for only 17 out of 278 area families. "We want FEMA to reconsider their decision," FDEM Director Jared Moskowitz said. "I think it's a mistake not to grant an extension for more households." Florida Emergency officials are asking FEMA to take another look and be a partner in handling the post-hurricane housing crisis.
"Ethics Commission prosecutor asks judge to delay decision in Andrew Gillum hearing" via Jeff Burlew of the Tallahassee Democrat — Last week, Administrative Law Judge E. Gary Early denied a request by Elizabeth Miller, the Ethics Commission advocate, to postpone the former Mayor's hearing from April 24-26 until August so that his former close friend, lobbyist Adam Corey, can testify. Corey can't testify until then because his lawyer, Chris Kise, is under doctor's orders not to work following his hospitalization for cardiac problems and may require additional surgery and treatment. Judge Early, in a Monday ruling, said Miller's request appears "premature" and that he will make a decision after Gillum's hearing.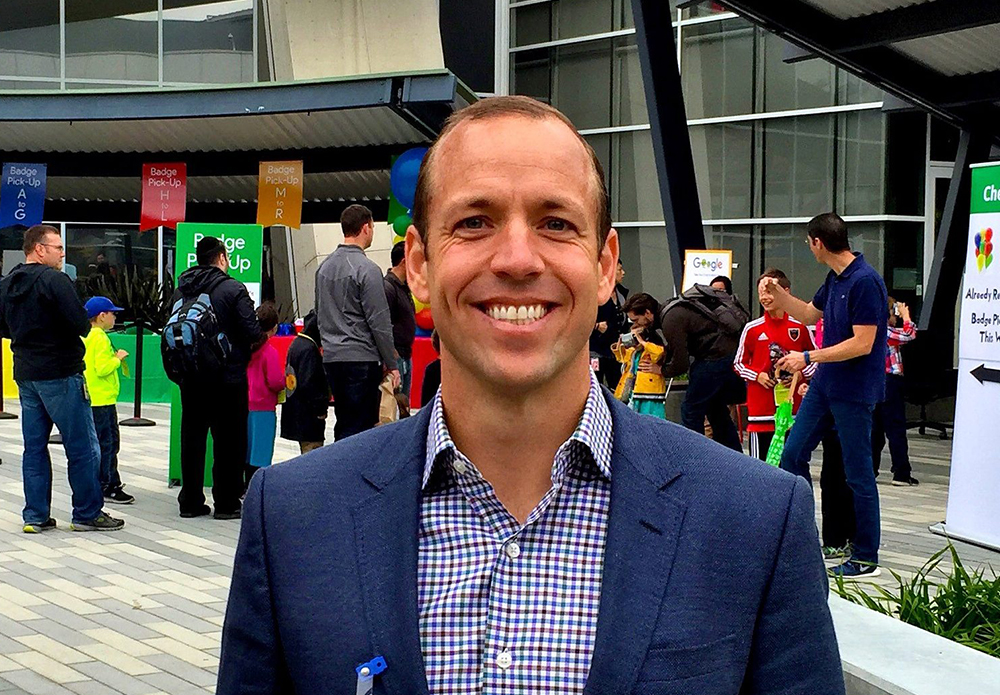 "NRA lobbyist appeals in email case" via the News Service of Florida — Marion Hammer is appealing a federal judge's dismissal of part of a lawsuit stemming from emails Hammer received after last year's mass shooting at Marjory Stoneman Douglas High School. Hammer on March 28 filed a notice that she was appealing to the 11th U.S. Circuit Court of Appeals in a case involving California attorney Lawrence Sorensen. After the Marjory Stoneman Douglas shootings, Sorensen sent two emails to Hammer that included photos showing injuries from gunshot wounds. Hammer filed a lawsuit in July against Sorensen and three other unrelated men because of emails she received, alleging that the emails were harassing and threatening. U.S. District Judge Robert Hinkle in November dismissed the part of the lawsuit against Sorensen, with a final judgment entered in February.
"FDOT's SunPass scapegoat quickly lands new gig — with contractor who got favorable treatment" via Noah Pransky of Florida Politics — DeSantis has touted the state's recent accountability measures as the SunPass Saga lingers into an 11th month, including the replacement of FDOT's director of toll systems. However, that former director — Floyd "Buzz" Holland — quickly landed on his feet, immediately taking a new job with an FDOT contractor that received favorable treatment under Holland's watch and tens of millions of additional tax dollars above their initial bid.
"Here are the most outrageous license plates rejected by the Florida DMV" via Gabrielle Calise of the Tampa Bay Times — Nearly 400 Floridians who have had a personalized license plate application denied by Florida's Department of Highway Safety and Motor Vehicles since January 2018. Among rejects include "LEFTNUT," "0H CHIT" and "WTF G2G." Whose job is it to say whether it's OK for Floridians to drive around with "EFFED UP" or "0H YASSS" on their license plates? First, applicants must go to their local tax collector's office and fill out the application form HSMV 83043. A clerk runs the proposed plate characters through an online database to make sure it hasn't already been claimed. "If something is truly obscene, we don't even put it in the system," said Pasco County Tax Collector Mike Fasano. "We just tell them no."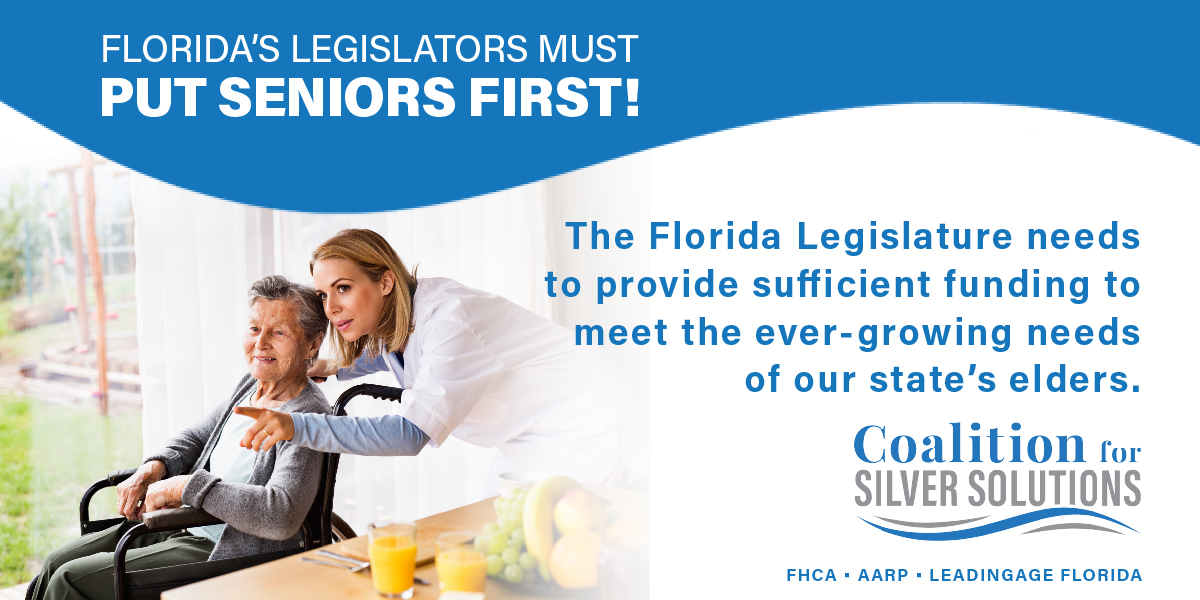 — THE TRAIL —
"Spending tops $1.6M on citizenship voting proposal" via the News Service of Florida — The committee Florida Citizen Voters had raised $1.625 million and spent $1.613 million as of March 31. Florida Citizens Voters needs to submit 766,200 valid petition signatures to get on the ballot. The proposal would change part of the state Constitution to: "Only a citizen of the United States who is at least eighteen years of age and who is a permanent resident of the state, if registered as provided by law, shall be an elector of the county where registered."
"Ballot measures would revamp primaries" via the News Service of Florida — The committee All Voters Vote, Inc. paid $125,000 in March to BH-AP Petitioning Partners LLC for petition work aimed at getting two proposed constitutional amendments on the November 2020 ballot. The proposed amendments — one for U.S. Senate and U.S. House races and the other for state races — would allow all registered voters to cast ballots in primaries, regardless of political affiliation. The two candidates getting the most votes in each primary would advance to the general election.
"Jane Castor's accusers were disciplined for domestic abuse and a workplace affair" via Janelle Irwin Taylor of Florida Politics — Retired Corporal Gary Pruitt was the first former officer to come forward with allegations that the Tampa Police Department, under Castor's watch, was bundling crimes to make rates look lower than they were and that officers were told to downgrade crimes to lesser offenses. Retired Corporal Steven Brock came forward echoing those claims. Records show both men had disciplinary problems. Pruitt was disciplined in 2011 for having an affair with another officer of a lower rank. That woman became pregnant, and Pruitt had to be ordered by a court to submit to a paternity test. Brock was suspended for two days in 1997 after an altercation with his then-wife led to him elbowing her in the face "out of anger."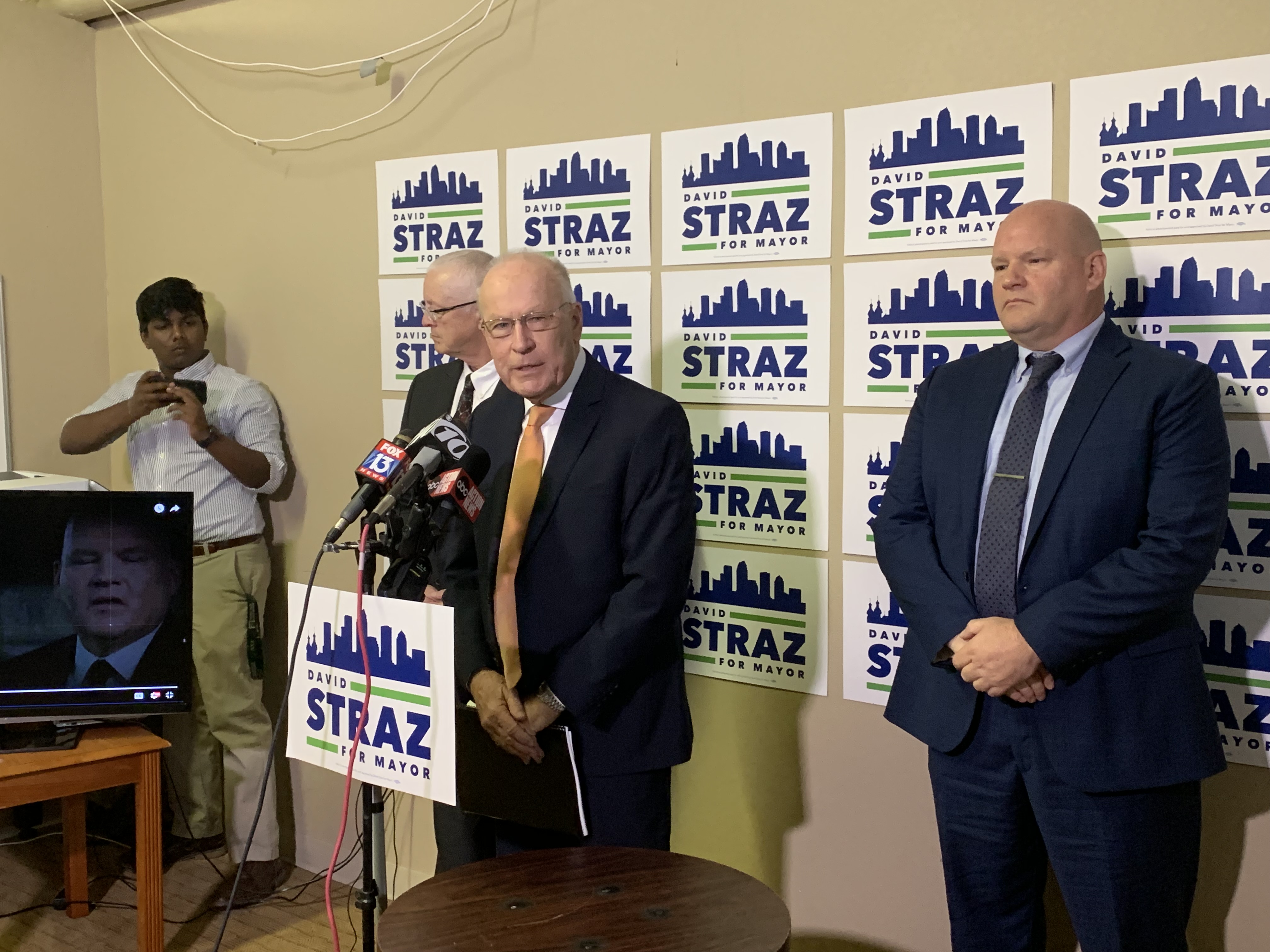 "Republican QAnon follower mounts 2020 challenge to Al Lawson" via AG Gancarski of Florida Politics — Matthew Lusk, a bookseller from Macclenny, will be the latest competitor for Lawson, who has yet to encounter a close election since capsizing Rep. Corrine Brown in the 2016 primary. "I belong to no secret societies or clubs, Q is one of my issues because it's definitely a leak from high places," Lusk said. "I follow Q, but I don't know who or what Q is." Q is short for "QAnon," a populist-right tranche of theories that don't always accord with the political consensus. Lusk avoids such pronouncements. He does, however, see his campaign as a battle in the larger struggle.
— LOCAL —
"Suspended Broward Sheriff Scott Israel job-shopping in Opa-locka" via Sarah Blaskey and Carol Marbin Miller of the Miami Herald — Israel has insisted that his removal from office was a naked power grab and that he will be reinstated as Broward's top lawman one way or another. He's also hedging his bets: In a power play of his own one county south, Israel has emerged as one commissioner's favorite candidate for police chief in Opa-locka. It's a would-be marriage that links Broward's most controversial politician with Miami-Dade's most chaotic and dysfunctional city. Opa-locka Commissioner Alvin Burke appears poised to push for the hiring of Israel, who worked for decades at the Fort Lauderdale Police Department before a short stint as police chief in North Bay Village.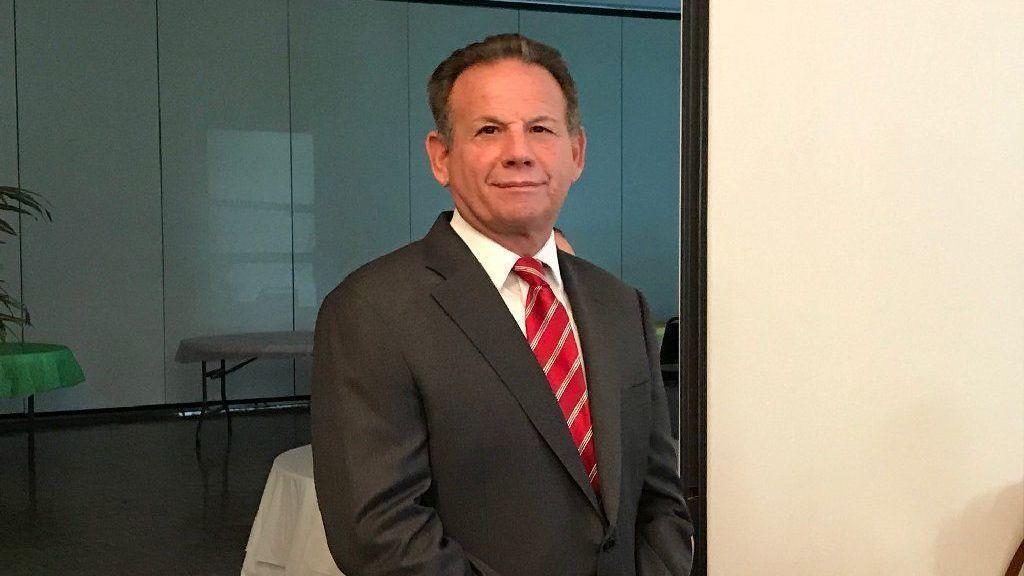 "Broward Health's new CEO sees better path for the health system" via Cindy Krischer Goodman of the South Florida Sun-Sentinel — Broward Health CEO Gino Santorio's task will be to convince legislators that his hospital system — and others like it in Florida — need the budgeted $318 million to treat Medicaid's sickest patients who could not otherwise pay for care. Broward Health is one of 14 safety-net hospitals in Florida and would lose anywhere from $3.5 to $15.2 million under a current Senate plan to change the existing reimbursement structure. Santorio's efforts in Tallahassee for Safety Net Hospital Alliance of Florida's "Day on the Hill" come as he simultaneously works to restore stability to Broward Health, also known as the North Broward Hospital District.
"Rick Singh declares probes adds $1 billion to Orange County tax base" via Scott Powers of Florida Politics — Orange County Property Appraiser Singh declared his office's probes into homestead exemptions, agricultural property claims and other compliance issues have put an additional $1 billion into the county's tax roll. Singh, who took office in 2013, credited three efforts by his office, to tighten reviews of tangible personal property, agriculture classifications, and homestead exemptions, for reaching the milestone in just over five years. "This is indeed a big deal," Singh said. Singh has been a controversial figure in the office, to which he was first elected in 2012 and re-elected in 2016. Numerous business groups and major businesses in Orange County, including the theme parks, have charged his office with significantly overvaluing their properties; some have sued.
"'Hard pill to swallow': School Board approves $100K settlement with Jackie Pons" via Jeff Burlew of the Tallahassee Democrat — The Leon County School Board approved the settlement between the district and former Superintendent Pons, who had threatened to sue after he was turned down for a job following his 2016 election loss. The School Board voted unanimously to sign off on the settlement, which came out of mediation between Pons and AIG, the district's insurance company. AIG will pay $75,000, while the district will cover a $25,000 deductible, a fraction of the amount of money Pons sought. Superintendent Rocky Hanna, who defeated Pons after a brutal election battle, said if the board didn't approve the settlement, it would have to cover fully any judgment were Pons to sue and prevail.
"Growing Clermont weighs possible charter changes such as single-member districts" via Lauren Ritchie of the Orlando Sentinel — The south Lake County municipality wouldn't be the first to create single-member voting districts, and for the same reason as other cities — so that people from one giant subdivision aren't able to take over the council, skewing decisions one way or another. The city's burgeoning population is estimated at about 39,000, so even with heavy voter turnout in any single development, it would seem unlikely that it could change the outcome on an issue. So far, the committee is split on whether to create districts, which tend to give minorities and less active communities a bigger say in government.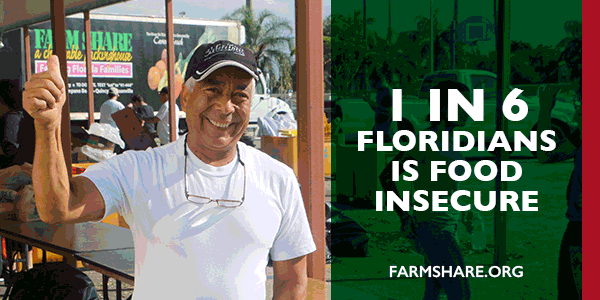 — D.C. MATTERS —
Trump pushed to close El Paso border, told admin officials to resume family separations and agents not to admit migrants" via Jake Tapper of CNN — Trump has been pushing to reinstate broader family separation policies and sought to close the US-Mexico border at El Paso as his conflict with Homeland Security Secretary Kirstjen Nielsen reached a boiling point. Two Thursdays ago, in a meeting at the Oval Office with top officials, the President, according to one attendee, was "ranting and raving, saying border security was his issue." Trump then ordered Nielsen and Secretary of State Mike Pompeo to shut down the port of El Paso the next day, Friday, March 22, at noon. The plan was that in subsequent days the Trump administration would shut down other ports. Nielsen told Trump that would be a bad and even dangerous idea.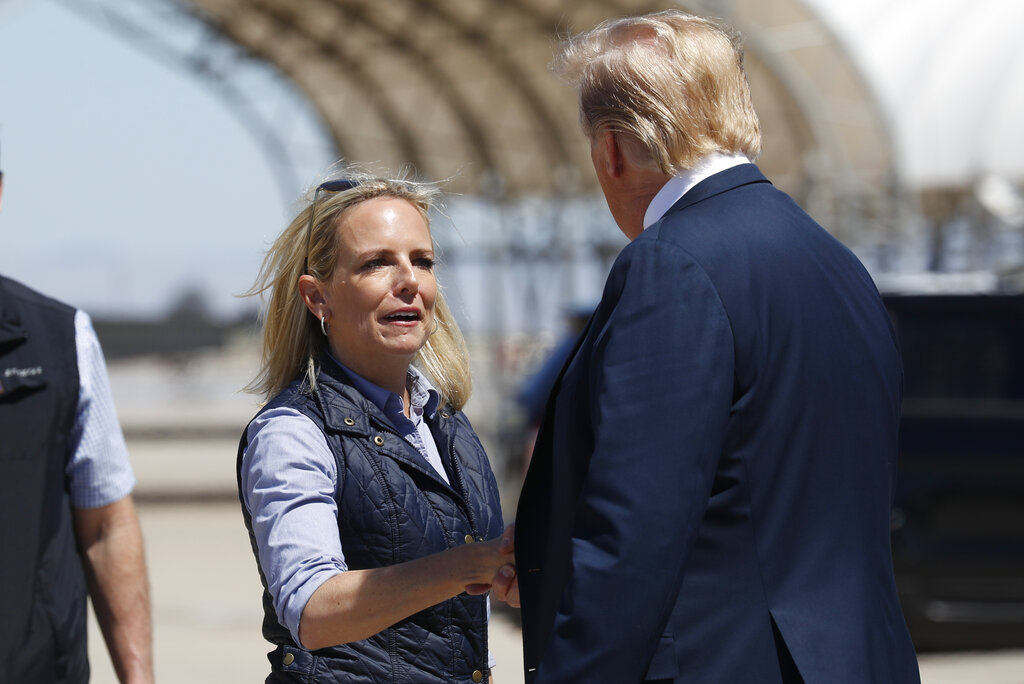 "At Trump's Florida resort empire, a quiet effort to eliminate an undocumented work force" via the NY Times — Romanians serve dinner in lavish banquet halls. South Africans tend to guests at the spa. Britons bake elegant pastries. Most are young people hired as guest workers on special visas, living over the winter high season in a gated community with a sand volleyball pit and a movie theater. In the mornings, they dress in trim uniforms and are chauffeured by van over a bridge to the luxury compound six miles away in Palm Beach. But that's only part of the Trump resort work force in South Florida. Alongside the foreign guest workers and the sizable American staff is another category of employees, mostly those who work on the pair of lush golf courses near Mar-a-Lago. Not offered apartments, they have been picked up by Trump contractors from groups of undocumented laborers at the side of the road; hired through staffing companies that assume responsibility for checking their immigration status; or brought onto the payroll with little apparent scrutiny of their Social Security cards and green cards, some of which are fake. That second pool of immigrant labor is an embarrassing reality for a president who has railed against undocumented immigrants, one his company is scrambling to erase.
What Marco Rubio is reading — "Trump administration cancels MLB deal with Cuba that allowed players to sign with U.S. teams without defecting" via Michael Weissenstein of the Orlando Sentinel — The Treasury Department told MLB attorneys in a letter that it was reversing an Obama administration rule allowing the major leagues to pay the Cuban Baseball Federation a release fee equal to a percentage of each Cuban player's signing bonus. By barring the payments, it appears to make the deal unworkable. The Cuban federation had agreed to release all players 25 and older with at least six years of professional experience.
"Rubio urges State Department, Treasury to designate Nicholas Maduro's militia groups as terrorists" via Kevin Derby of Florida Daily — Rubio is calling for the Trump administration to "designate armed irregular militia groups (colectivos) as Foreign Terrorist Organizations (FTOs) and to designate the Maduro regime as a Transnational Criminal Organization (TCO)." Rubio wrote Secretary of State Pompeo and Treasury Secretary Steven Mnuchin on Venezuela. In the letter, Rubio pointed to the Maduro regime's ties to the Revolutionary Armed Forces of Colombia (FARC), the National Liberation Army (ELN), and the Basque Fatherland and Liberty (ETA) and Hizballah.
Assignment editors — U.S. Sens. Rubio, Jim Risch, Bob Menendez, Tim Kaine and Tom Udall will meet with Brazilian Vice President Hamilton Mourão to discuss the importance of U.S.-Brazil bilateral relations, 11:15 a.m., 284 Russell Senate Office Building, Washington, D.C.
"Shut out: Members of Congress denied access to South Florida immigrant shelter" via Ryan Nicol of Florida Politics — A trio of South Florida congresswomen say they've been denied access to a center for unaccompanied minors in Homestead after attempting to tour the facility Monday morning. U.S. Reps. Debbie Mucarsel-Powell, Donna Shalala and Debbie Wasserman Schultz announced their planned visit late last week. The legislators said plans to expand capacity at the facility motivated their visit. The three congresswomen, all Democrats, have all spoken out against the separation of families at the border. "We've had troubling reports on an existing lack of staff, space, and educational resources, along with other concerns — namely, that the children are being housed here entirely too long," Wasserman Schultz said Monday.
"Gus Bilirakis seeks videos from veterans suffering from burn pit exposure" via Howard Altman of the Tampa Bay Times — As part of his effort to reintroduce a bill making veterans exposed to burn pit toxins eligible for VA benefits, Bilirakis has asked key leaders in the veterans community to provide video testimony about their experience with burn pits, and the health complications they've experienced. Retired Army colonel D.J. Reyes of Tampa, who served as in combat zones across Afghanistan and Iraq, is the first veteran to make a video of his experiences with burn pits. When he retired, a doctor found scar tissue on his lungs. Human waste. Spent ammunition. Batteries. Dead animals. All were placed in open pits and burned with jet fuel. It happened most often forward operating bases, where incinerators or other methods were deemed impractical.
"Sean Spicer: No regrets, except maybe that Melissa McCarthy thing" via Scott Powers of Florida Politics — Former White House Press Secretary Spicer gave a full-throated defense Monday for Trump's presidency because of the conservative agenda he's pursuing, without offering any defense for his style or statements. "I may not like the style. One of the things I'm reminded sometimes by folks, the vehicle by which things get there, if you go back in history, isn't always the most perfect and virtuous," Spicer said Monday, speaking to the Tiger Bay Club of Central Florida. It was those Melissa McCarthy skits parodying him on "Saturday Night Live" that at least helped convince Spicer he had to leave that post, as he did in July of 2017, he said.
— 2020 —
"The Parkland effect meets 2020 politics as gun-conscious congressman launches campaign" via David Smiley of the Miami Herald — In the first event of his presidential campaign, California Congressman Eric Swalwell is headed Tuesday to Broward County, where the newly announced 2020 candidate plans to highlight his gun-focused platform with an event just 13 miles from Marjory Stoneman Douglas High School. Swalwell, who declared his candidacy on "The Late Show with Stephen Colbert" Monday evening, explained in a statement that he's "making sure gun violence is front and center in our national policy debate." He said he wants to hear from families harmed by gun violence during his 6 p.m. town hall at the BB&T Center in Sunrise (a second location after a Coral Springa La Quinta proved too small).
"Bernie Sanders quiets his critics as he becomes a 2020 front-runner" via Juana Summers and Julie Pace of The Associated Press — Less than two months into his second White House bid, no other declared candidate in the crowded Democratic field currently has amassed so many advantages: a $28 million war chest, a loyal and enthusiastic voter base and a set of clearly defined policy objectives. That puts Sanders on a markedly different footing than during his first White House run. He will face heightened scrutiny over everything from the cost and feasibility of his government-funded policy proposals to his tax returns, which he has not yet released. He initially blamed "mechanical issues," and his campaign now wants to wait until after the April 15 tax filing deadline to fulfill his promise to release a decade worth of returns.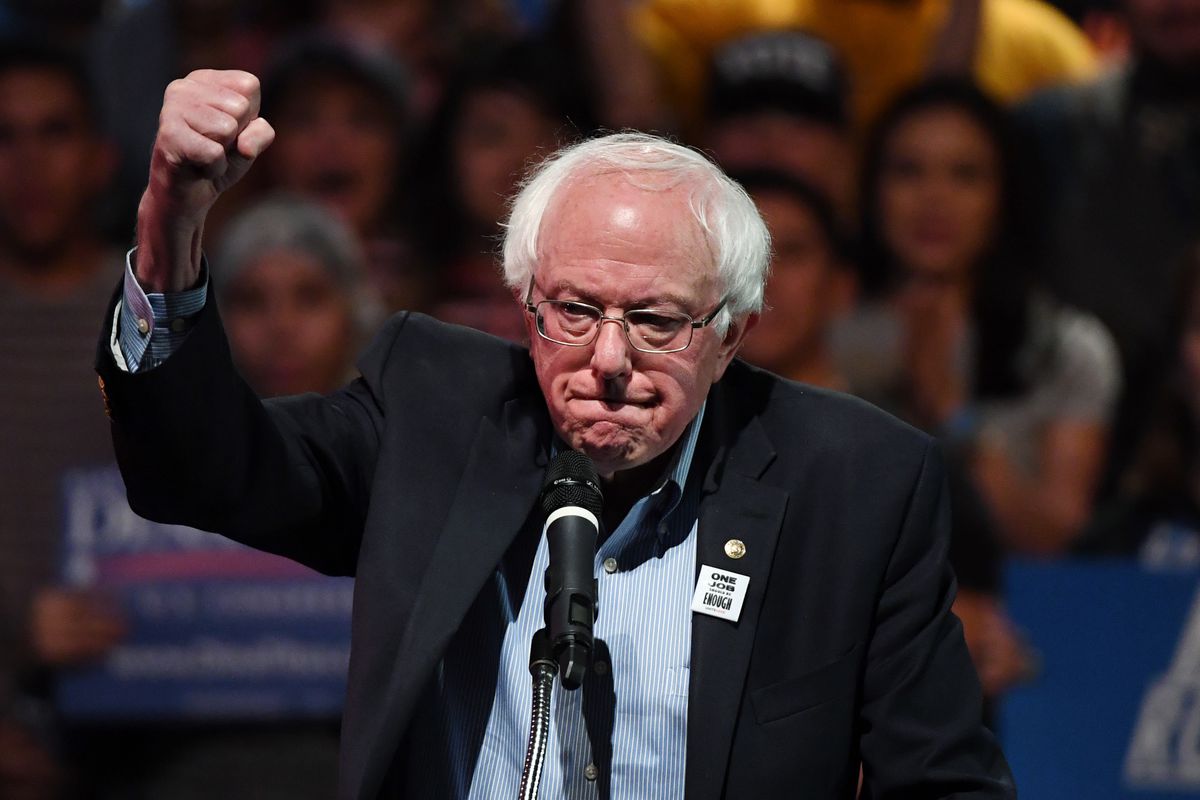 "Kamala Harris takes her shot" via Elizabeth Weil of The Atlantic — Harris — the 54-year-old junior Senator from California — is a prosecutor by training. She knows well that any misstep, anything you say or do, can and will be held against you. Her fundamental, almost constitutional, understanding of this has made her cautious, at times enragingly so. Among Harris's core traits, the one so central to her character that it has the potential to lift her to the highest post in the land but could also take her down, is her discipline. It is what has allowed her to play the long game, to protect her future. It has also infuriated constituents over the years who wanted Harris to take a stand and fight for them today, not when she reached a higher office.
"Amy Klobuchar raises $5.2 million for 2020 presidential campaign" via Khorri Atkinson of Axios — The Minnesota Senator's campaign said she received $3 million last year, putting her end-of-quarter total at over $8 million with $7 million in cash on hand. Klobuchar said the average online grassroots contribution was $40, with 85 percent of all donors giving less than $100. Klobuchar's Q1 total puts her in 5th place out of the 7 Democratic candidates who have released fundraising totals. As The New York Times' Shane Goldmacher points out, Klobuchar's fundraising invitations show she is raising general election funds, which can't be used in the Democratic primary. It's unclear what proportion of the $5.2 million she'll actually be able to spend.
— ANALYSIS & OPINIONS —
"DeSantis is not the environmental disaster everyone thought he'd be" via Jackie Flynn Mogensen of Mother Jones — On paper, DeSantis looked like an environmental disaster waiting to happen. So when he pulled off a tight win over Democrat Andrew Gillum in November, progressives in the state didn't have high expectations. But since taking office, the self-described "Teddy Roosevelt conservationist" has been somewhat of a pleasant surprise. Even as his comrades at the national level have pushed for environmental deregulation, imposed budget cuts for environmental programs, and actively censored climate science, DeSantis appears to have broken away from the Republican pack. "What has been so remarkable is to see people acknowledge, 'Oh my God, he wasn't lying. Oh, my God, what I thought wasn't actually the case,'" says Kimberly Mitchell of the Everglades Trust.
"Rob Sandlin: Steering Florida's infrastructure toward a stronger economy and improved safety" via Florida Politics — We are heartened to see Gov. DeSantis' interest in improving the quality and quantity of our roadways. Senate President Bill Galvano has created the Infrastructure and Security Committee, engaging the Florida Department of Transportation to look at the expansion of corridors. Senate Bill 7068 and House Bill 7113 creates the Multi-use Corridors of Regional Economic Significance Program and would positively impact intermodal travel in the region. We strongly support this measure, as it would provide regional connectivity and enhance quality of life for Floridians. As our robust economy continues to strengthen and our residents and guests increase every year, now is the time to find solutions to keep all motorists moving efficiently and safely.
"These people want to stop you from changing the Florida Constitution" via the Orlando Sentinel editorial board — David Simmons, Dennis Baxley and Stargel — all members of the Senate Judiciary Committee — voted to advance a bill (SB 7096) designed to thwart your ability to change the constitution. All in the name of transparency and constitutional integrity, they claim. We're not buying what they're selling — especially since the legislators have refused to require similar transparency of all the many proposals they make to amend the Constitution. This is about consolidating power in the state Legislature. To reach that end, the Legislature is taking aim at citizen initiatives, where people gather petition signatures to put a proposed constitutional amendment on the ballot. It's how Amendment 4 got approved.
"Have more Florida felons registered as Republicans since Amendment 4 took effect?" via Amy Sherman of PolitiFact Florida — Jared Kushner said Florida "passed a law where former felons can now vote. We've had more ex-felons register as Republicans than Democrats." The state said it did not have data showing a partisan breakdown of ex-felons who registered to vote since Amendment 4 took effect Jan. 8. Past research indicates that black ex-felons heavily lean toward the Democratic Party while nonblack voters lean, but less heavily, to the Republican side, with many also choosing no party affiliation. We rate statements based on available data, and so far there isn't any to backup Kushner's comment. We rate this claim Mostly False.
"Rachel Sines: A survivor urges action on Marsy's Law" via Florida Politics — The Florida Legislature has before it an implementing bill, which will provide further clarity on how the new constitutional language should be interpreted and implemented. It will ensure equal protection to every crime victim in Florida regardless of where they live or where criminals victimize them. And, it will ensure that these rights and protections are uniformly and consistently applied to all victims and that those within the justice system understand how to uniformly and consistently provide these rights and protections. This week is National Crime Victims' Rights Week. It is a time when we reflect on the progress we have made for victims' rights' and look toward what still must be done.
"Joe Henderson: Dennis Baxley is odd messenger for School Board term limits" via Florida Politics — Baxley introduced a joint Senate resolution that could lead to term limits for school board members throughout the state. I mention this because Baxley has been a fixture in Tallahassee for about 20 years. He spent most of that time in the Florida House, where he was elected seven times before successfully running for the Senate in 2016. Baxley's plan would limit board members to no more than eight consecutive years. "This is an issue I've actually evolved on," Baxley said. "I've always taken a position that the people decide." If people like a candidate, they should be able to keep that person. I mean, just ask Dennis Baxley. He's been around long enough to understand that.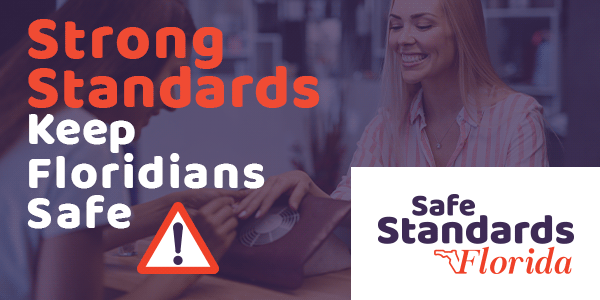 — MOVEMENTS —
New and renewed lobbying registrations:
Nelson Diaz, Southern Strategy Group: Avant-Garde Holdings Americas, Beer Industry of Florida, The Vestcor Companies
Mathew Forrest, Ballard Partners: Florida A&M University Foundation
Andrew Ketchel, Capital City Consulting: Arcimoto
Teye Reeves, Smith Bryan & Myers: Corizon Health
Frederick Springer, Bryant Miller Olive: AT&T
Ashlee Tising, Akerman: Record Buck Farms
"SFWMD's new management: Duke Energy executive, former DEP deputy named general counsel" via Tyler Treadway of TCPalm — The latest is Paula Leveritt Cobb, energy affairs and stakeholder engagement director at Duke Energy Florida and former deputy secretary for regulatory programs at the state Department of Environmental Protection, who has been named the district's general counsel. Cobb replaces Carlyn Kowalsky, the interim general counsel who had replaced General Counsel and Chief of Staff Brian Accardo, who resigned in early January.
— SUNSHINE SPORTS —
We said goodbye to college basketball Monday night when Virginia and Texas Tech played in Minneapolis for the men's national championship. That is on the heels of the wildly successful Women's Final Four that concluded Sunday in Tampa.
The event at Amalie Arena drew a sellout crowd of 20,127 for the championship game between Baylor and Notre Dame. The Women's Final Four has attracted a record 123,039 fans over the three times it has been staged in Tampa.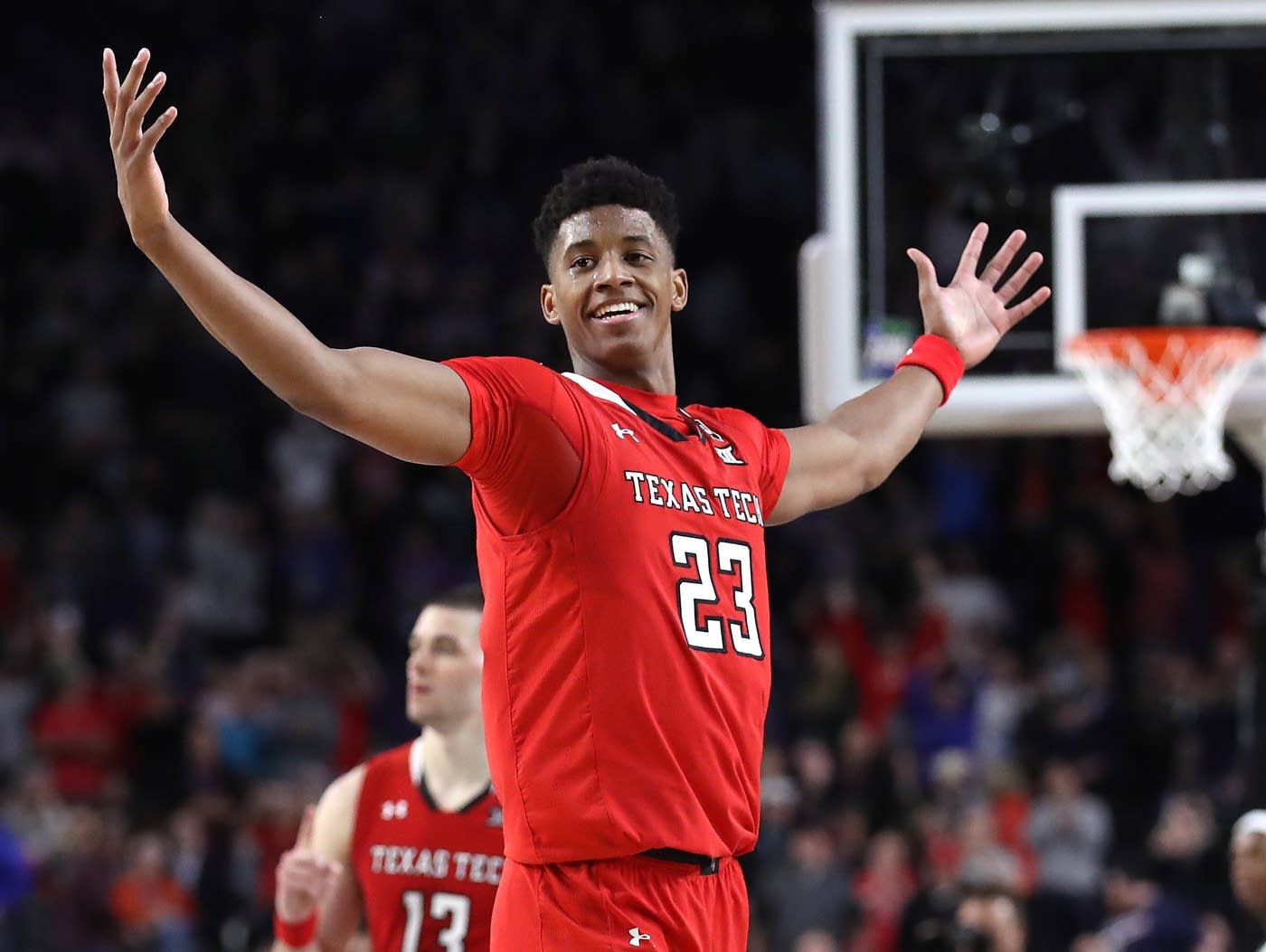 Much of that is due to the incredible organization by the Tampa Bay Sports Commission, headed by Executive Director Rob Higgins. The championship will almost certainly return to Tampa, but not for a few years. The next four sites already have been named.
Basketball fans can still get their fix, though. The men's NCAA tournament will return to Tampa on March 19-21 next year. The University of South Florida is the host.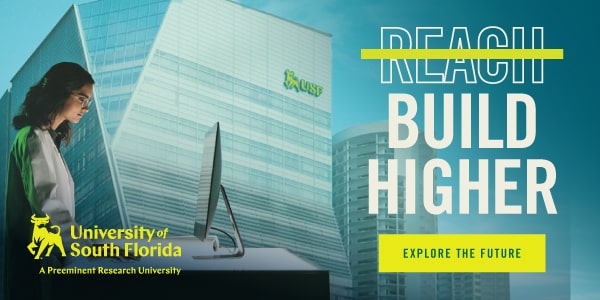 — ALOE —
The consequences of Hurricane Michael hit close to home for Matthew Farrar, co-founder of Tallahassee marketing firm Strategic Digital Services. A Panama City native, several of his family members huddled under mattresses in a house that took heavy damage from the storm.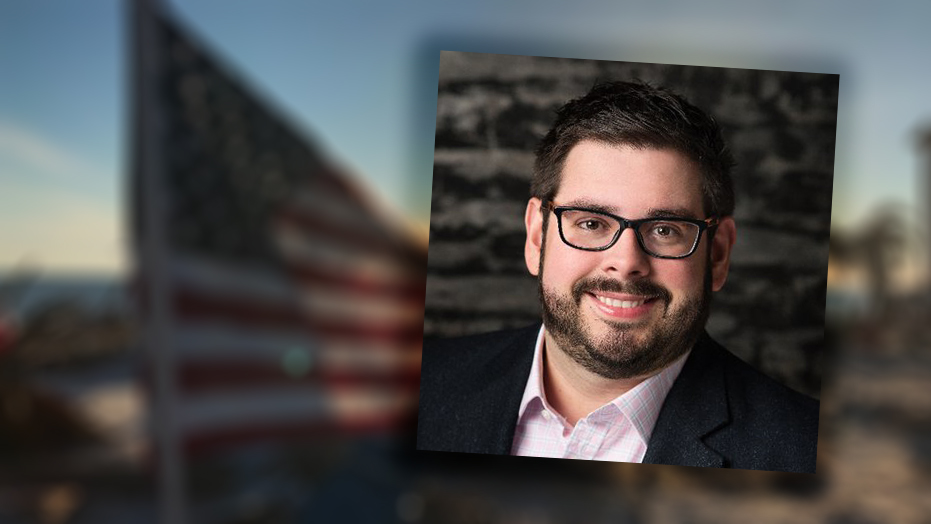 Now, he wants to recount the long-term effects on the region in a new documentary, Scarred. Turning to SDS' in-house video production team, he plans to spend months gathering tales of lasting impacts on the place he still calls home. A 50-minute film can only say so much, so he plans to release a podcast with more stories.
"Everyone I know, without exception, has someone that wants me to talk to or who wants to be involved in the film in some way," Farrar said.
He's exploring financing options, but ready to pay the whole production out of pocket if need be. Any profits that come from the film effort will go to nonprofits helping the Panhandle rebuild.
— HAPPY BIRTHDAY —
Best wishes to our favorite Schoonover, Alli Liby-Schoonover of Metz Husband & Daughton. Also celebrating today are Emily Duda Buckley, Michael Moline, who is now with the Florida Phoenix, and forever a Florida Man, NBC's Joe Scarborough.
—
Sunburn is authored and assembled by Peter Schorsch, Phil Ammann, Jim Rosica, Dan McAuliffe, and Drew Wilson.