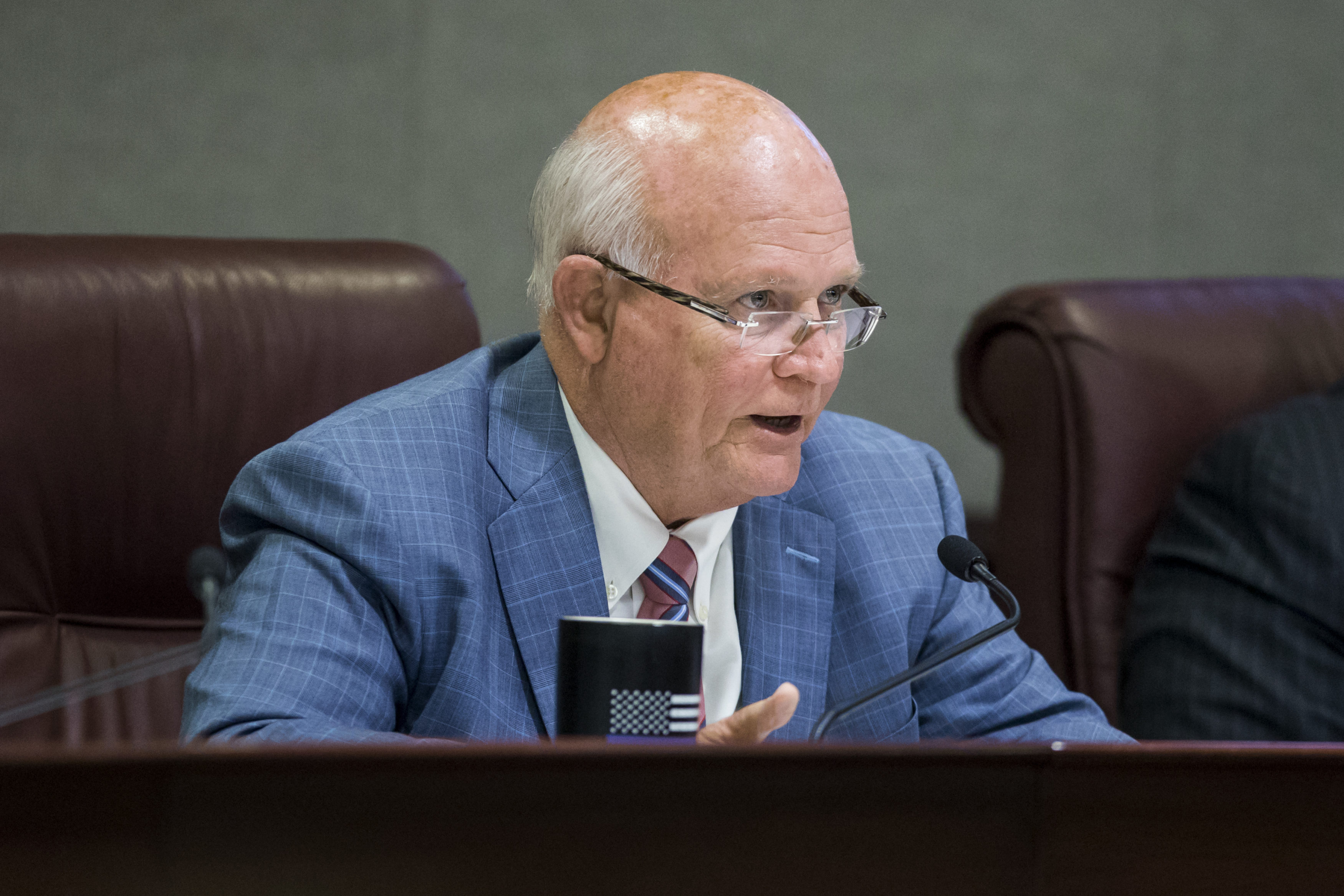 Voters could be asked in 2020 to limit school board members to eight years
Republican state Sen. Dennis Baxley of Ocala has introduced a joint Senate resolution that could lead to term limits for school board members throughout the state. The issue is working through committees and could result in a constitutional amendment for voters to consider in 2020.
I mention this because Baxley has been a fixture in Tallahassee for about 20 years. He spent most of that time in the Florida House, where he was elected seven times before successfully running for the Senate in 2016.
Baxley's plan would limit board members to no more than eight consecutive years. The Tampa Bay Times reported he said in a committee hearing last month that school board term limits are needed because new members would bring fresh ideas.
"This is an issue I've actually evolved on," Baxley said. "I've always taken a position that the people decide."
A similar bill is working through the House.
Now, if I were a cynical sort, I might look at that "fresh ideas" thing as a smokescreen. Republican lawmakers enjoy messing with public schools and could feast on inexperienced board members.
And, of course, it's all in the details. How would the proposed amendment be worded? Would it be a straight up eight consecutive years, or would there be workarounds?
In Hillsborough, for instance, County Commissioners are subject to term limits. That didn't keep Republican Ken Hagan from winning a fifth term in office last November. It's legal, too. Commissioners are limited to two terms in a particular district but can restart the clock by running in a different district.
Hagan has been adept at doing that.
The Hillsborough School Board has seven members, two of whom are elected countywide. Could a Board member who doesn't want to leave jump from a specified district into a countywide seat?
Details aside, I imagine there will wide support for this if it is on the ballot. Polls show people generally favor term limits, which always has seemed strange to me. I mean, you'd have to believe at least some people who keep voting for Dennis Baxley support term limits.
Term limits take out the guesswork, though.
There are valid reasons to support the concept too, of course. Even the best-intentioned public servant can get stale after too many years in office. They get too cozy with big-money supporters. They can lose touch with the people who hired them.
You say voters can fire them, which is true.
But entrenched incumbents have an enormous advantage in name recognition. That makes raising money easier, which usually makes it easier to get reelected.
The School Board in a district like Hillsborough is no place for an amateur. The district is the eighth-largest in the country with an annual budget of about $3 billion and about 200,000 students.
That's not saying the Board couldn't use new people with fresh perspectives, but experience matters too. It's not something to casually toss away. That's why we have elections.
If people like a candidate, they should be able to keep that person.
I mean, just ask Dennis Baxley. He's been around long enough to understand that.