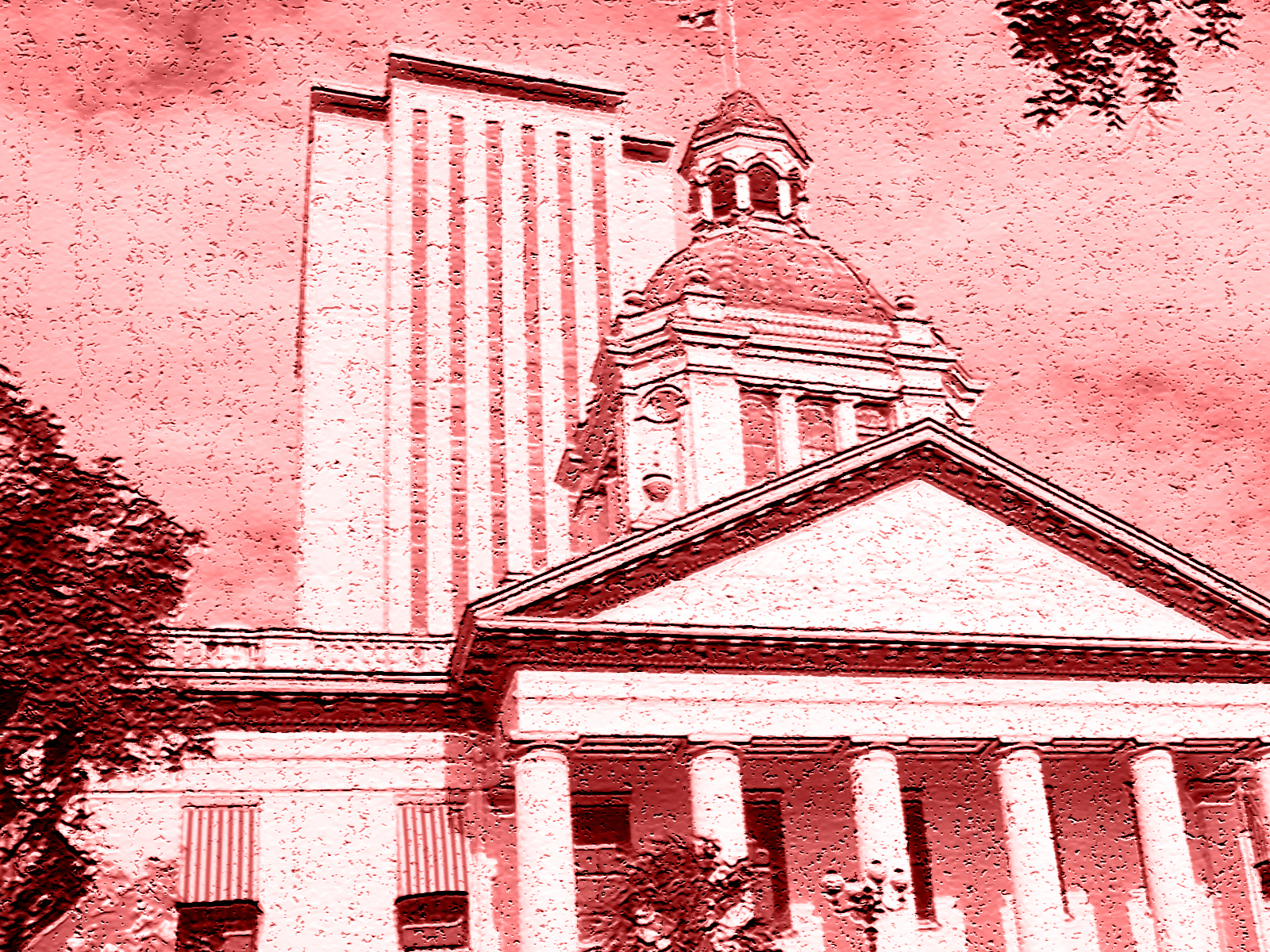 Crack open a cold container of Session news — read 'Sixty Days.'
Sixty Days — A prime-time look at the 2019 Legislative Session
The Last 24
Good Thursday evening. Legislation aimed at cementing the fight against anti-Semitism easily passed the House. The measure would require public schools, colleges and universities to treat anti-Semitism the same way racism is treated, and it adopts the same definition for anti-Semitism as the U.S. Department of State. But with less than three weeks left in Session, the Senate companion has cleared only the first of its three committees. And Senate Democratic Leader Audrey Gibson had to walk back comments that offended her colleagues after she voted 'no' on that chamber's bill, calling it "an intentional piece of legislation to divide." Sixty Days respects all peoples. Here's your nightly rundown.
'Ancient' hatred: Rep. Randy Fine said anti-Semitism "has survived for thousands of years."
There's an app for that: The House OK'd allowing ride-hailing companies like Uber and Lyft to provide give Medicaid patients rides to doctors' appointments.
Test me, treat me: A bill aimed at helping those who come down with flu or strep avoid a trip to the doctor passed the House.
Justice for 'Fang': The House unanimously approved ratcheting up penalties for those who kill police K-9s or horses.
You get a tax cut! Sales-tax "holidays" for storm preparation and back-to-school shopping and a tax cut on commercial leases advanced out of a key House committee.
Educators packing heat: Senators are divided on whether to expand a program that allows teachers to carry guns.
Cheap drugs: The House passed legislation to allow Floridians access to less expensive Canadian prescription meds, a top priority of Gov. Ron DeSantis.
Quote of the Day
"Voters are not stupid. If you believe that, what does say about the makeup of this very room?" — Rep. Evan Jenne, a Dania Beach Democrat, during debate on a bill.

Your Metz Husband Daughton-sponsored question of the day is:
Who was the first African-American member of the Florida Cabinet after Reconstruction?
As always, click here to tweet your answer to @MHDFirm. The first person with the correct answer will get a shout-out in Monday's 60 Days!
Last time, we asked: What major Florida river runs from south to north?
Answer: "St. John's River."
Congrats to Larry Williams Consulting LLC (@LarryWmsConsult) who was the first to tweet the correct answer!
Bill Day's Latest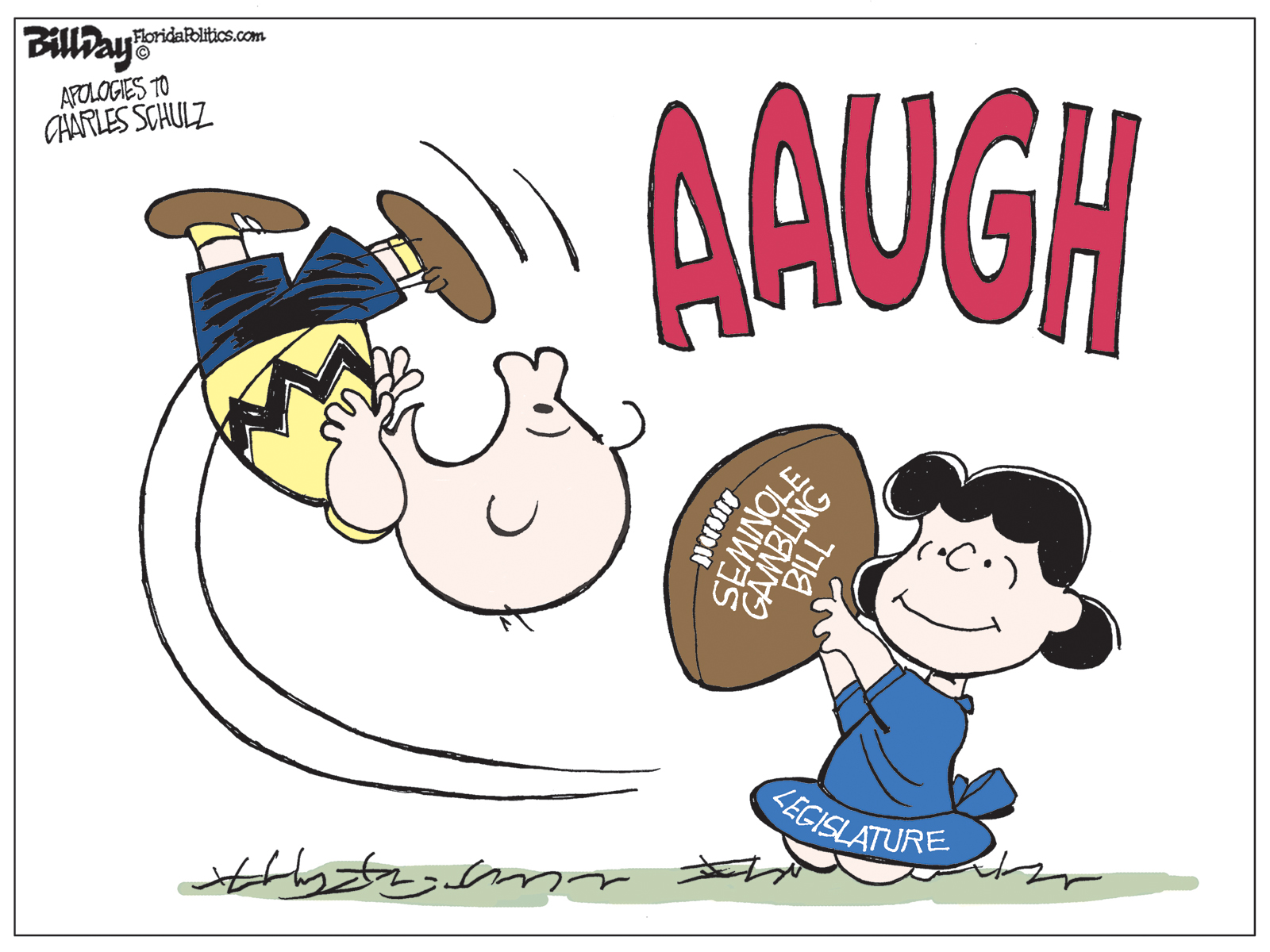 3 Questions
The League of Women Voters of Florida isn't happy with legislation seeking to implement Amendment 4, which passed last year and restored voting rights to certain felons who've completed their sentences. We caught up with League President Patricia Brigham for her perspective after the League hosted a news conference at the Historic Old Capitol to criticize the implementing legislation, which would include full payment of restitution. The group also is against pushes to restrict ballot-petition gatherers and raise the constitutional amendment support threshold. (As usual, responses were edited for clarity and brevity.)
FP: Does the League believe there needs to be any implementing legislation for Amendment 4?
Brigham: It's a self-enacting amendment. It is clear in the language of the amendment. We are not surprised that this is happening in the Legislature, but we are deeply disappointed with what is going on and how the legislative process is really undermining the intent of the amendment.
It's hard to speculate exactly the intent of the legislators who are trying to prevent the amendment from being fully implemented. But we have a history of voter suppression in this state. We have a history of Jim Crow laws in this state. We certainly would not be surprised if these were the intentions.
FP: Are fines and fees not a part of someone's sentence?
Brigham: It depends on the individual sentence of that person. So, you can't make a blanket statement about all of these returning citizens when it comes to these fines and fees. It depends on the individual sentence that was determined by an individual judge.
FP: It seems like the implementing legislation has steam. What does your group plan to do in resistance?
Brigham: We are fully advocating for the complete implementation of Amendment 4. That is what's on the ballot. That's what 65 percent of the vote was for. The voters made their intentions known that they wanted these 1.4 million returning citizens to be given their constitutional right to vote. And we expect nothing less. [Working on language] is not something I can comment on.

Lobby Up
If the rumors are true, the Senate is getting close to hammering out a deal with the Seminole Tribe of Florida that would increase the flow of gaming revenue to the state.
In exchange for craps, roulette and the exclusive right to online gaming in the Sunshine State, the tribe could pay Florida up to $750 million a year. That's a large increase over the current deal, which expires next month.
Senate President Bill Galvano is the Legislature's point man on gambling — he helped design the original Seminole Compact and is a past president of National Council of Legislators from Gaming States — and there are plenty of lobbyists hoping to shape the future of Florida gaming, too.
The Seminoles have a large team in Tallahassee, including Gus Corbella, Hayden Dempsey and Barry Richard of Greenberg Traurig; Will McKinley, Angela Dempsey and Fred Dickinson of PooleMcKinley; Charlie Dudley of Floridian Partners; Chris Moya and Jennifer Ungru of Dean Mead; and Screven Watson of Screven Watson & Associates. The Ballard team also reps Jacksonville-based bestbet.
DraftKings and FanDuel, both hoping to sneak past Amendment 3 with a sports betting bill this session, have Brian Ballard, Brady Benford, Bradley Burleson, Chris Dorworth and Stephanie Zauder of Ballard Partners on retainer, as well as Marc Reichelderfer and William Prater of Landmarc Strategies.
Other players include Magic City Casino and Gulfstream Park Racing Association.
The former has Michael Cantens of Flagler Strategies, Tim Meenan and Karl Rasmussen of Meenan PA, Alex Miranda of Miranda Advocacy, and Eliakim Nortelus and David Roberts of Nortelus Roberts Group on its side, while the latter has while Mike Corcoran, Jeff Johnston, Anita Berry, Matt Blair and Amanda Stewart of Corcoran & Johnston handling its needs in the Legislature.
Breakthrough Insights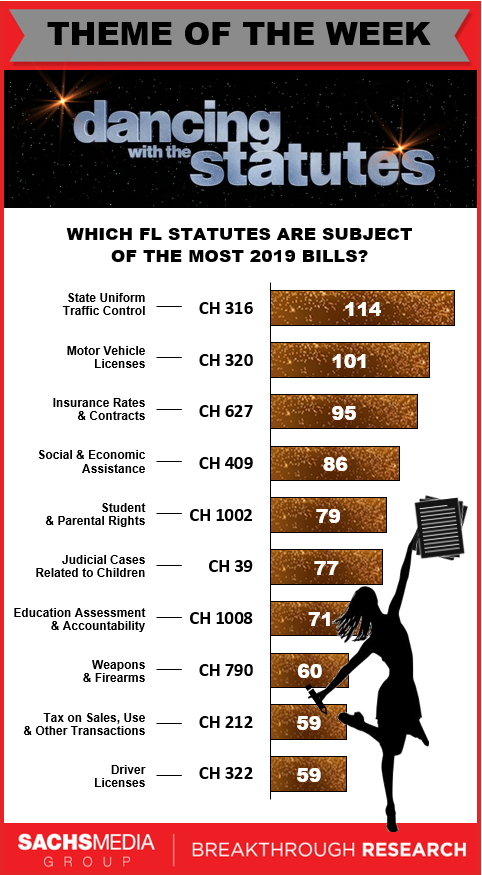 The Next 24
The Florida Commission on Ethics will meet at 8:30 a.m., 1st District Court of Appeal, 2000 Drayton Dr., Tallahassee.
The Agency for Health Care Administration will hold a meeting about the Florida Medicaid program. That's at 10 a.m., Agency for Health Care Administration, 2727 Mahan Dr., Building 3, Tallahassee.
The Able Trust will host a regional contest for the annual Jeannie Amendola Speech & Research Competition, which involves presentations by students with disabilities. That's at 10:30 a.m., Celebration Town Hall, 851 Celebration Ave., Celebration.