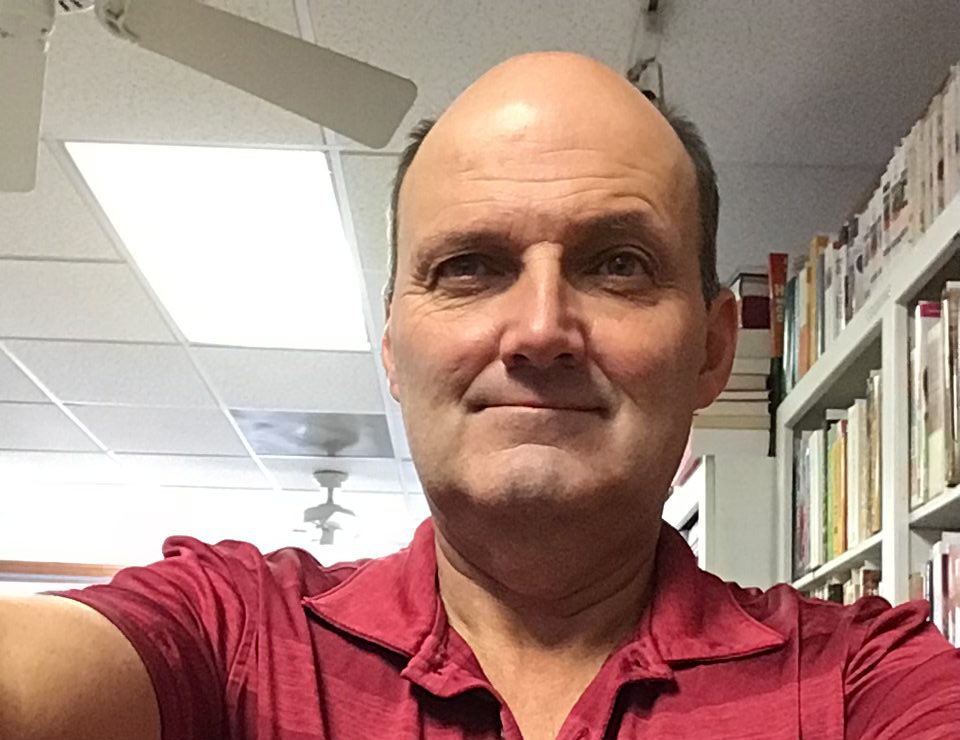 "I follow Q but I don't know who or what Q is."
If U.S. Rep. Al Lawson hopes to represent Florida's 5th Congressional District again, the second-term Democrat will now have to dispatch a Republican.
But not just any Republican; Lawson's new GOP opponent is sympathetic to QAnon populist far-right conspiracies.
Matthew Lusk, a bookseller from Macclenny, will be the latest competitor for Lawson, who has yet to encounter a close election since capsizing Rep. Corrine Brown in the 2016 primary.
"I belong to no secret societies or clubs, Q is one of my issues because it's definitely a leak from high places," Lusk said. "I follow Q, but I don't know who or what Q is."
Q is short for "QAnon," a populist-right tranche of theories that don't always accord with the political consensus.
A recent book review spotlights Q-contentions, including "claims that Democrats murder and eat children … that the government created AIDS, polio and Lyme disease … that the world is run by a satanic cabal led by Hillary Clinton."
Lusk avoids such pronouncements. He does, however, see his campaign as a battle in the larger struggle.
"[A] manifestation of my heart and personality and having a certain amount of knowledge of the evil power players … prods me into action," Lusk said.
"I pray over making wise decisions and am taking the sword of truth to D.C. to decapitate the swamp creatures, and I'll chase off the RINOS while I'm there. There is plenty of danger and opportunity at the State level, but the State will be toast if Federal problems and mega-Crime syndicates are not brought to justice soon," Lusk added.
Lusk anticipates a few challenges along the way.
"The Democratic Party is a big tent party just like the Republican Party: very diverse; voters, for the most part, are willing to look at the issues and the candidates, they are in essence passing judgment and choosing the best," Lusk asserted.
"Sure, my desire for reparations will lose some traditional Republican votes, and sure, my desire to save unborn children will lose some traditional Democrat votes, but rest assured I couldn't live with myself not supporting either cause," Lusk added.
Ultimately, Lusk feels confident in his ability to carry heterodox views to what most observers would consider an upset, were he to defeat Lawson next year.
"I can't imagine the globalist deep-state not putting up a challenger in the primary, I can't wait to grind them into sawdust. The primary will be a bigger swordfight but I don't see a problem overcoming either," Lusk predicted.
For the moment, Lusk is self-funding. While he may take donations in the future, some caveats apply.
"I will not accept money from PACs, green card holders, anyone under 18, or small anonymous donations as allowed under law," Lusk asserted.
Lusk positions himself as a conservative, but a sort of big tent conservatism.
"I'm a Dapper Dan Man, I don't like Palm-Ade, and I'm NOT going to ride a bicycle to a motorcycle race. I consider Libertarians and Reformers to be conservative," Lusk affirmed.
Though short on formal political experience, Lusk believes that "knowledge and guts" will prove decisive.
"You'll see I have knowledge, once I flesh out Lusk2020.com. One reason why the devil hates Christians so much is because true believers have guts. The only thing to fear is God. One really has to risk their earthly life to make a change in today's political sphere," Lusk asserted.
Lusk's website notes the existential stakes.
"Some of my issues have gotten people 'Arkancided,' so just for the record: I'm not suicidal or accident prone," Lusk asserted.
CD 5 is nearly 50 percent Democrat, complicating further a challenge to Lawson, a moderate Democrat who is as comfortable caucusing with Republican John Rutherford as he is with members of his own party.