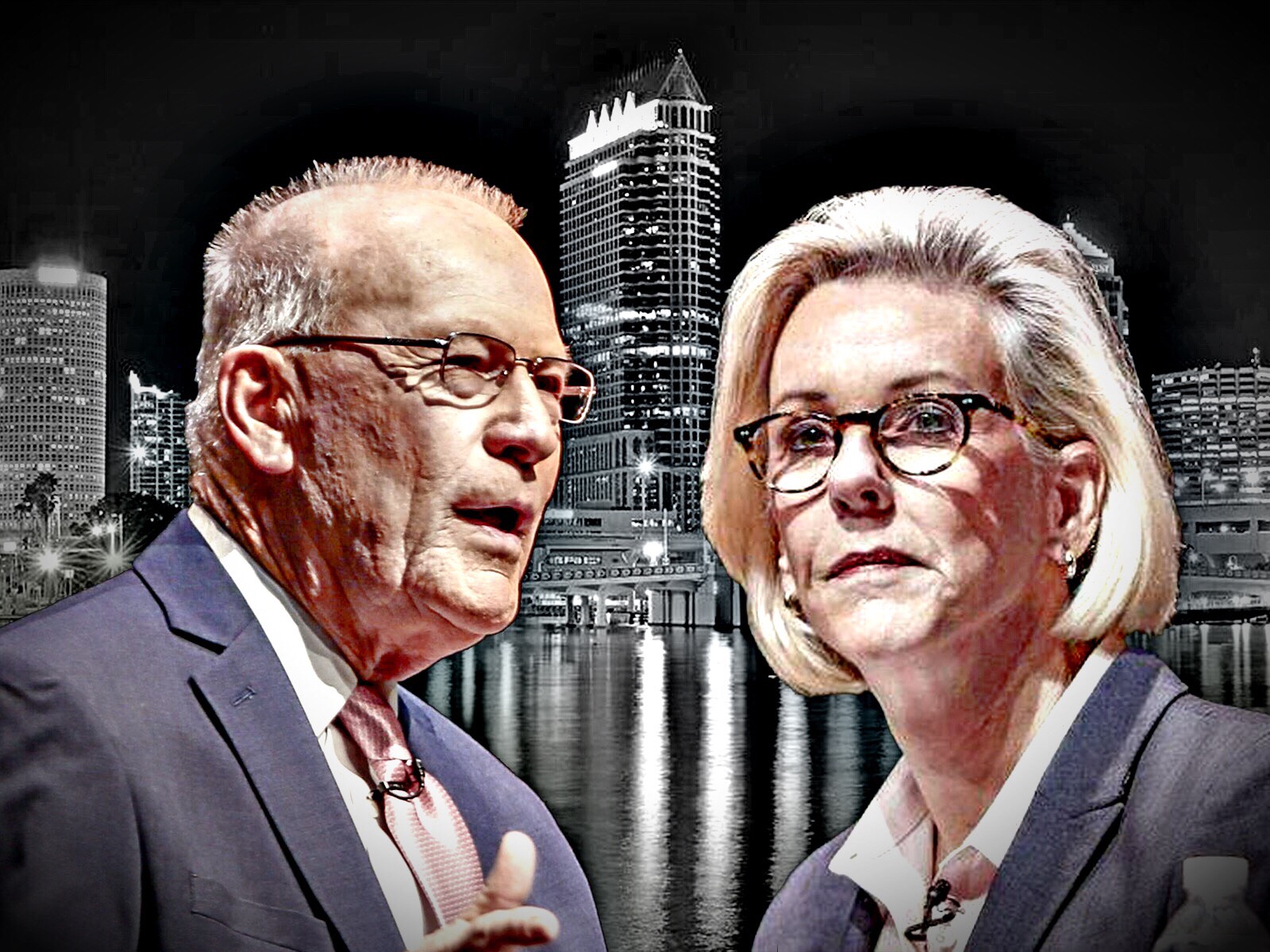 Straz raised just $1,500 from outside sources.
Tampa mayoral candidate David Straz pumped another $680,000 into his campaign, campaign finance records show.
Straz cut a personal check for $500,000 into his campaign and another for $180,000 to his campaign's affiliated Electioneering Communications Organization, Tampa's Bright Future.
Straz raised just $1,500 from outside sources.
That puts the total amount of money the philanthropist has spent on his bid to replace Bob Buckhorn at nearly $5 million.
His campaign has raised a total of $4.2 million as of April 5 while his electioneering group has raised $430,000.
Meanwhile, Jane Castor's campaign exceeded the $1 million mark in its campaign coffers, which isn't counting money raised in her affiliated political committee, Tampa Strong. That committee has raised another $900,000.
She raised $207,000 between March 23 and April 25 including several top-dollar contributions from high-profile Tampa residents and businesses.
That includes $7,000 from Amalie Oil and its Barkett family and $2,000 from Amscot Financial through two of its entities. Castor also collected $1,000 from Carlos Alfonso of Alfonso Architects, $1,000 Casper's Company, which operates most of the area's McDonalds franchises and $1,000 from developer Larry Feldman.
Former Tampa Mayor Pam Iorio and Tampa Bay Lightning CEO Steve Griggs each contributed $1,000. Beth Leytham also contributed $1,000 and another $1,000 from her Leytham Group consulting firm.
Former Pinellas County Administrator Mark Woodard kicked in $1,000 and St. Pete City Council member Darden Rice donated $500.
Castor spent $233,000 during the latest reporting period, most of that on advertising,
Straz dwarfed that, spending $776,000. Of that, $424,000 went to the Tennessee-based consulting firm Fletcher Ridge, which has collected most of Straz's spending to date.
He also paid $45,000 to the Kitchens Group for a tracking survey and nearly $100,000 to LLC Fieldworks in Washington D.C. for canvassing services.
Straz also paid $40,000 to Momentum Strategy Group in Brandon. His electioneering group paid Momentum $57,000. That consulting firm is run by Brock Mikowsky who typically works for Republican candidates. He worked on Congressman Ross Spano's campaign, which continues to come under fire for accepting illegal campaign loans.
Straz spent $13,000 on advertising with the Florida Sentinel Bulletin, which is far more than any other candidate has spent with the paper that serves Tampa Bay's African-American community. The paper endorsed him before the March 5 election. He paid the Tyson Organization in Texas $22,000 for services including his recent telephone town halls.