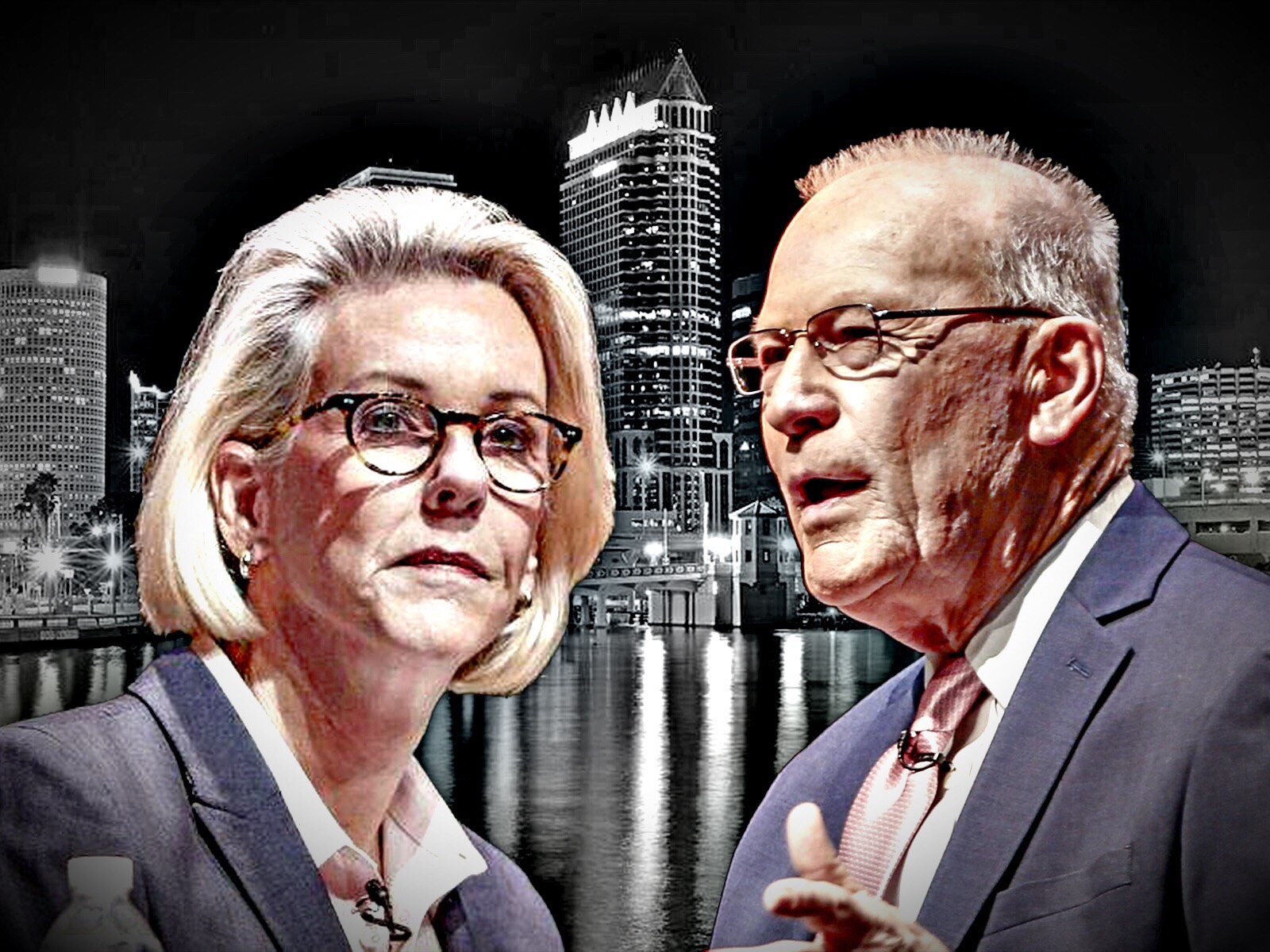 A St. Pete Polls survey puts Castor at 57 percent compared to 34 percent for Straz.
A second poll shows Jane Castor comfortably winning Tampa's mayoral race against David Straz.
An independent St. Pete Polls survey puts Castor at 57 percent support compared to 34 percent for Straz.
That margin is narrower than a University of North Florida poll that put Castor 36 points ahead of Straz. In both surveys, even if Straz collected all of the undecided votes, he would still lose.
The St. Pete Polls survey shows most Castor supporters have already voted while Straz supporters have not yet. Of those surveyed, more than 70 percent of those indicating support for Castor said they had already voted while only 27 percent of Straz supporters had already cast a ballot.
Support for Castor is strongest among Democrats with 58 percent compared to 55 percent among Republicans. Straz performs slightly better among Republicans with 35 percent of surveyed conservatives supporting him compared to 34 percent of Democrats.
The poll shows Straz winning among black voters with 55 percent compared to Castor's 32 percent. Straz has been targeting the city's black community in campaign ads and canvassing.
The two are tied among Hispanic voters. Castor leads with 70 percent of white voters and holds a majority among all other demographics as well.
The survey results fall in line with results from the March 5 municipal election in which Castor finished 33 points ahead of Straz.
St. Pete Polls surveyed 552 likely Tampa voters Monday evening. The poll has a 4.2 percent margin of error.
The combined results of the UNF and St. Pete Polls surveys show all around bad news for Straz with just one week left before the April 23 election.
This is the last week candidates can raise funds. Straz recently dumped another $680,000 into his race, money he's likely to use flooding Tampa airwaves with cable ads and packing voters' mailboxes with flyers.
Straz has so far been focusing his campaign strategy on attacking Castor's record as Tampa Chief of Police. The UNF poll suggested that tactic might not be working. More than 70 percent of survey respondents in that pole indicated they thought Tampa was heading in the right direction, which counters Straz's narrative that the city needs a fresh body in city hall that's not part of what he describes as a "cabal."