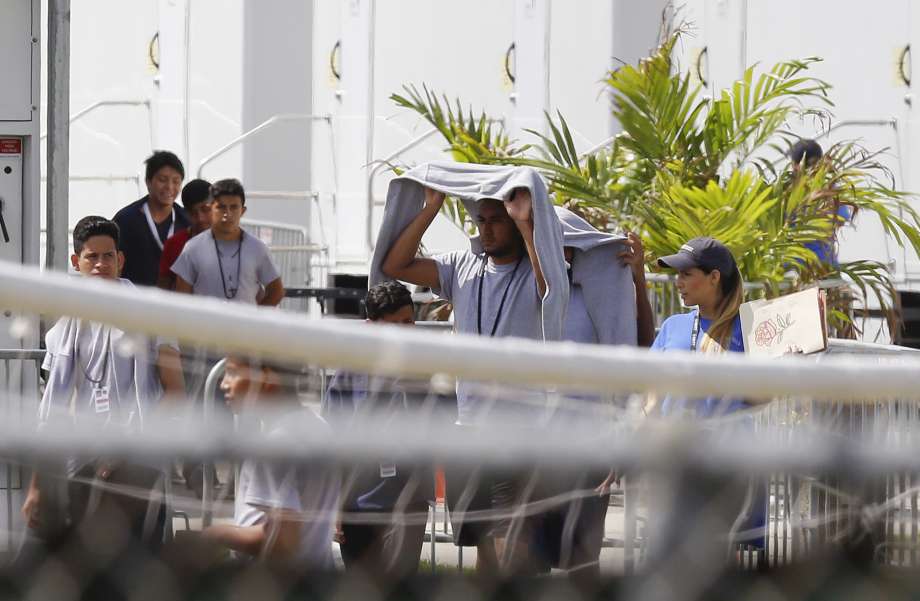 "We can't just say 'no borders.' "
On Wednesday — and along party lines — the House moved a bill that would officially ban "sanctuary jurisdictions" in Florida.
The bill (HB 527), by Neptune Beach Republican Cord Byrd and Vero Beach Republican Erin Grall, creates the "Rule of Law Adherence Act" to "require state and local governments and law enforcement agencies … to support and cooperate with federal immigration enforcement."
The measure passed by a 69-47 margin, but not without some attending drama.
Democrats attempted to deep-six the legislation throughout the process, with hours of discussion and a cavalcade of "unfriendly amendments" the day before.
Concerns ran the gamut, from the creation of an "unfunded mandate" for cash-strapped subsidiary governments, to the erosion of civil liberties for those apprehended.
Many of the same concerns resurfaced in debate ahead of the vote Wednesday, said debate spanning three hours.
"This is a bad solution to a non-existent problem," Broward Democratic Rep. Joe Geller thundered.
Orlando Democratic Rep. Carlos G. Smith said this "bill is not benign … creating new laws in the state of Florida … to require local law enforcement … to do President Trump's bidding" via ICE enforcement.
Broward Democrat Richard Stark said the legislation was misplaced, as immigration is in the federal purview, not that of the state of Florida.
"Let [America] remain the land of opportunity," Rep. Stark said. "Some of the best people that we need to work with, who we give jobs to that we won't do, just came here."
Rep. Evan Jenne, who was critical of the bill in Special Order questioning, reiterated a concern that the bill had to be a 2/3 vote, lest it violate Constitutional provisions requiring supermajorities for unfunded mandates.
"The false specter of the immigrant," said Jenne, is used to make a deceptive case that immigrants are more criminal than the native born.
Even mosquito control boards wouldn't be exempt, Jenne said.
"This bill is not who we are as Floridians," Jenne decried. "We know this bill ends with the hiding of a child."
"We know who wrote this bill, Floridians for Immigration Enforcement," Jenne said, mocking the restrictionist group's "GeoCities website."
But website management wasn't the issue on Wednesday; in a Republican House that passed the bill the year before, the die was cast, despite the best efforts of increasingly impassioned Democratic oratory.
Some Republicans, including Rep. Randy Fine, was willing to answer Democratic qualms.
Fine noted his office aide is "Russian and hard to understand … and not an American," proof positive that a restrictionist position was not racist, as some critics claimed.
"We live in a world of unlimited wants and limited means," said Fine. "We can't just say 'no borders'."
Rep. Rick Roth of Palm Beach Gardens decried Democratic "demagogueries," saying the "issue is illegal immigrants."
"This is a great first step," Roth said.
In closing, Byrd invoked the "rule of law," and the name of Mollie Tibbetts, striking a somewhat defensive posture after hours of rhetorical attacks against his bill.
Byrd struck a balance between being welcoming and ensuring that all follow the law.
"We're not a state that's anti-immigrant," Byrd said.
After the bill passed, Florida Democratic Party issued a statement: "House Republicans today sold out their communities to Donald Trump and Ron DeSantis by passing this xenophobic and discriminatory bill. It's abhorrent that Republican members who represent immigrant communities are now turning their backs on their constituents and jeopardizing their safety."
"What will House Republicans say to the members of the Venezuelan and Cuban communities who will be deported and detained under this bill? How will they face immigrant families being separated as a consequence of this bill? HB 527 will destroy the social fabric of our state, hurt hard-working immigrant families, devastate our agriculture industry, and damage our economy. Florida has long stood as a beacon for immigrant communities — and today Republicans did the best they could to destroy that reputation," the statement concluded.
The Senate companion bill (SB 168) is on the Special Order calendar, typically a prelude to a floor vote.
Floridians for Immigration Enforcement is cautious, noting that with Sen. Anitere Flores "expected to defect again [as she did in committee], the vote in the full Senate will be close.  If two Republicans defect in addition to Flores, the bill dies."
In the Senate, the bill passed committees by narrow margins.