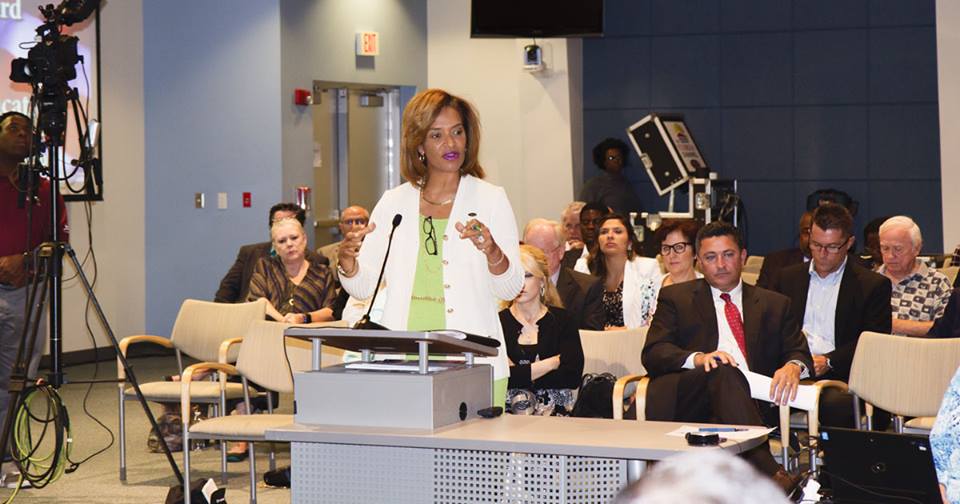 Ava Parker praised Senate approach with higher education legislation.
As lawmakers take up important legislation governing the Florida College System, Palm Beach State College President Ava Parker hopes for a fair shake.
"I do have concerns about the amount of money they are expecting institutions to have on hand in order to fund our projects," Parker said.
With so much controversy this session about University of Central Florida's past funding practices, reforms in Public Education Capital Outlay dollars could mean more restrictions for all higher education.
Parker, chair of the Florida College System Council of Presidents, sees much to like in Senate legislation (SB 190). But she feels the House has put a lot of pressure on colleges to supplement projects with private fund-raising.
Lawmakers have considered a 15-percent outside funding more major construction.
"That's a pretty big number for us," Parker said. "We don't traditionally have that kind of cash available for the projects that we traditionally use our PECO funding for."
Parker did testify to the Legislature, she said, that her school had set out on major fundraising campaigns for needed projects.
For example, Palm Beach State College plans to raise $10 million toward a $42-million dental hygiene center that needs to be rebuilt to house modern technology. That's possible partly because the college can work closely with providers at controlling costs on the special-purpose building.
But for a standard classroom building or other typical capital expense, that type of match could be much more difficult to find, Parker said.
On the House side, she sees conversation focused on colleges having their own "skin in the game." What she fears in reforms is a loss in flexibility for colleges as far as how money gets used and allocated.
Parker praised state Sen. Kelli Stargel, the Senate's Education budget chair, for her work on the bill. The legislation provides a number of boosts for community and state colleges, including aligning curricula with universities in a way that lets students get a jump on their majors before transferring to universities.
In the House, workforce initiatives have been greater focus, and Parker said state colleges also hold that as a priority.
Her greatest concern is that after years without tuition increases and flat appropriations, colleges get hit with greater financial demands and no source of money to help.
"But I am optimistic that, by the end of Session, the chambers will come together," she said.