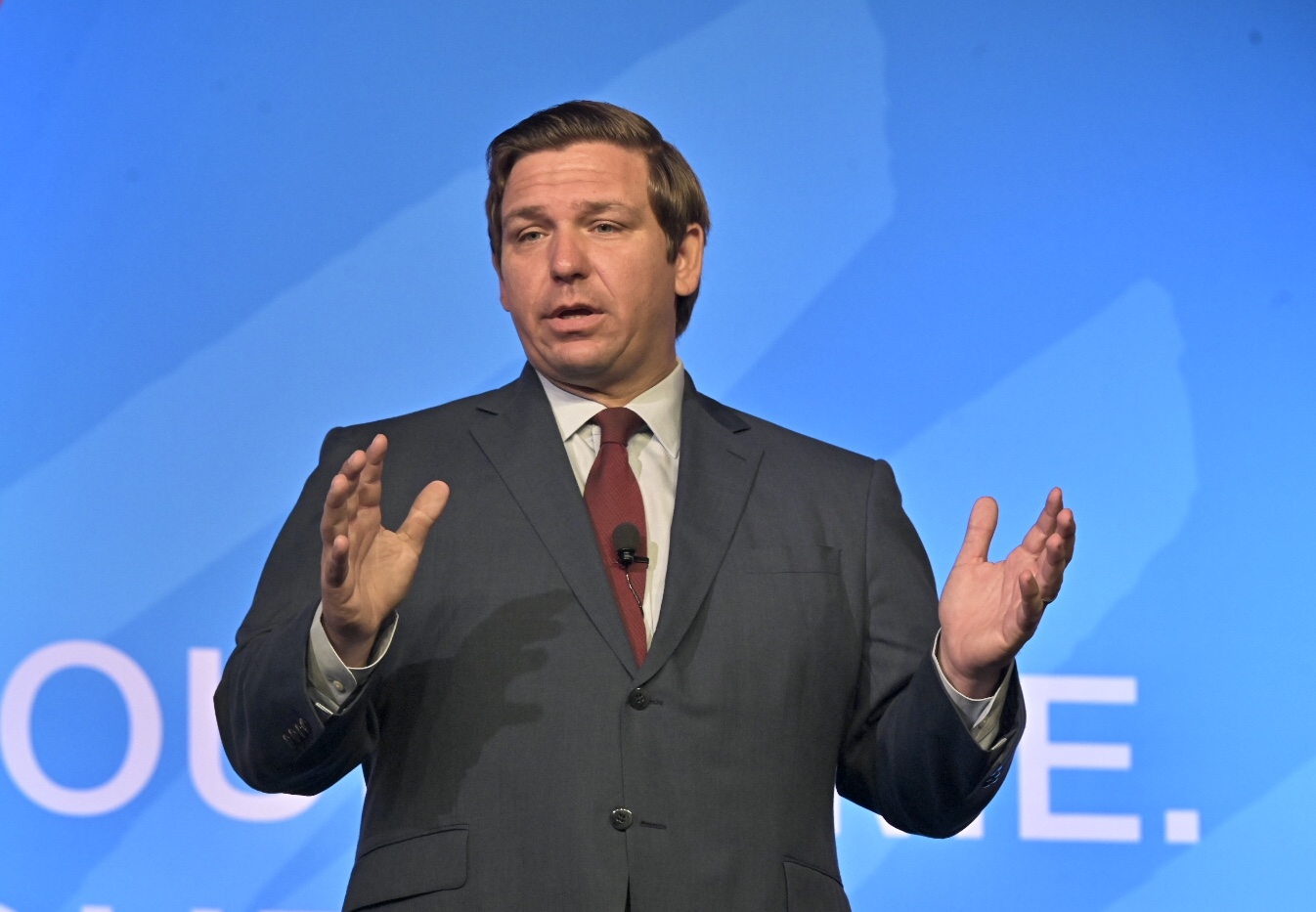 In that order.
A new poll shows Gov. Ron DeSantis still enjoys strong approval ratings, though he's no longer relishing huge popularity across party lines.
He's still substantially more popular than either of Florida's U.S. senators, Marco Rubio or Rick Scott.
Morning Consult released approval rankings for every governor and U.S. Senator in the country.
The organization's polling shows DeSantis as the 11th most popular Governor in the country.
He enjoys a net positive ranking of +34, with far more voters expressing approval than disapproval.
About 54 percent approval of his job performance and just 20 percent disapprove.
But the good will isn't equal across the aisle.
Republicans show an astounding +75 approval rating for DeSantis, who was just elected in November.
Among independents, he boasts a +29 rating.
As for Democrats, the Republican Governor sits underwater with those voters, but just barely. The survey shows Democratic repsondents giving a -1 net disapproval.
But among all those groups, DeSantis fares better than either of Florida's U.S. Senators, though both still hold net positive ratings.
Rubio boasts a +10 net approval rating. About 44 percent of voters say they approve of Rubio and 35 percent disapprove.
That's with a +55 approval rating among Republicans.
The senior senator from Florida, about halfway through his second term in office, holds a +3 approval rating among independents.
But Rubio has a low -30 disapproval rating among Democrats.
Out of 100 senators, Rubio ranks No. 56 in terms of home state popularity.
Still, the newly elected Scott scores worse than that even with a greater lift from fellow Republicans.
Scott holds a +7 rating overall, with 42 percent approving of his performance and 35 disapproving.
He's lifted up by a +60 approval rating among Republican voters. Independents come in at a flat 0, meaning as many approve of Scott as disapprove.
But among Democrats, the Republican senator and former Florida Governor remains deeply unpopular. Among those voters, he holds a -38 disapproval rating.
He ranks No. 68 out of 100 in terms of home state popularity.