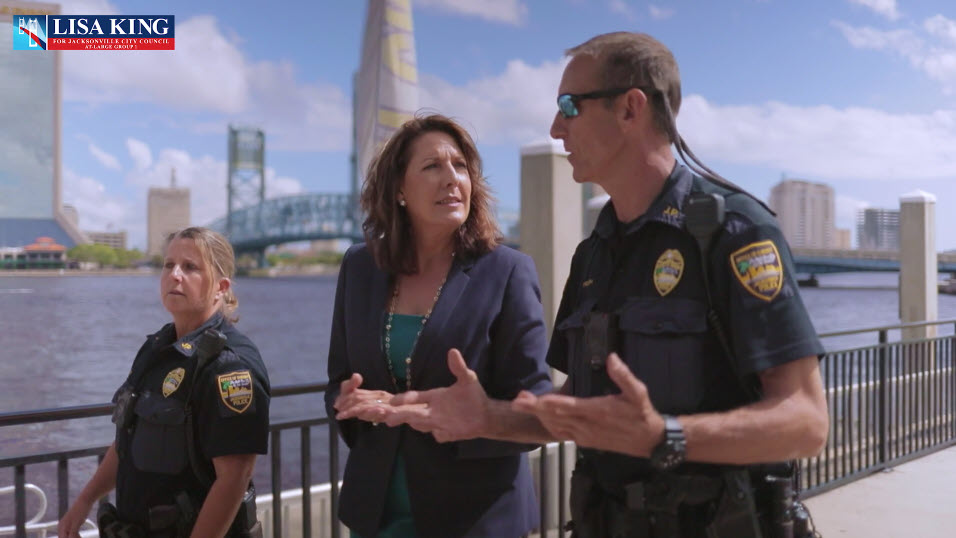 Democrats didn't run a candidate against Lenny Curry
The Florida Democratic Party has taken an interest in Jacksonville municipal elections, with an ad running as early voting begins Monday.
The Duval Democrats did not run a mayoral candidate, and the race for Mayor (and other citywide Constitutional Officer races) was over in March.
Republicans swept them all.
Of the five undecided races, two of them (Districts 8 and 10) are Democrat vs. Democrat. In three races, there is a traditional Republican vs. Democrat schematic in the runoff.
The FDP bought $20,000 ad time in the local market. However, only two of the three Democrats running against Republicans are featured.
At-Large City Council candidate Lisa King and District 14 hopeful Sunny Gettinger made the cut; At-Large incumbent Tommy Hazouri did not.
Hazouri, who irked many Democrats by endorsing incumbent Republican Lenny Curry for re-election, told us over the weekend not to read too much into his omission.
"Lisa called, and she said that she had a plan B if I didn't do it or something like that, so I called back so as not to keep her waiting and just said go ahead and do your plan B," Hazouri said.
"Nothing more, but apparently, whoever, may have decided that there was some nefarious reason otherwise for doing it. I don't read tweets, and I can't control anyone's presumptive thinking," Hazouri added.
Of the three candidates running against Republicans, Hazouri is the only one who doesn't need help financially.
He has roughly $82,000 in hard money after raising over $13,000 in the last week of reporting, and an additional $22,000 in his political committee. Republican Greg Rachal has roughly $12,000 on hand.
King and Gettinger, despite their best efforts, are struggling to keep up with the fundraising resources available to their opponents, both Lenny Curry machine candidates.
King has just over $16,000 on hand (though she did raise nearly $12,000 in the most recent week of reporting, with unions coming through). King's Republican opponent, Councilman Terrance Freeman, has over $74,000 in hard money after a $33,000 week of fundraising.
Freeman also has a state-level political committee with just over $2,000 on hand.
Gettinger likewise is being swamped by the machine, which is all in for Republican Randy DeFoor, who grew up in the district and is a Senior Vice President for Fidelity National Financial.
DeFoor raised nearly $30,000 in the last week of reporting, $102,000 in the last month, and has $100,000 on hand of the over $300,000 she's raised this cycle.
Gettinger has under $60,000 left of the $187,000 she has raised, but raised just over $5,000 in the most recent week of reporting.