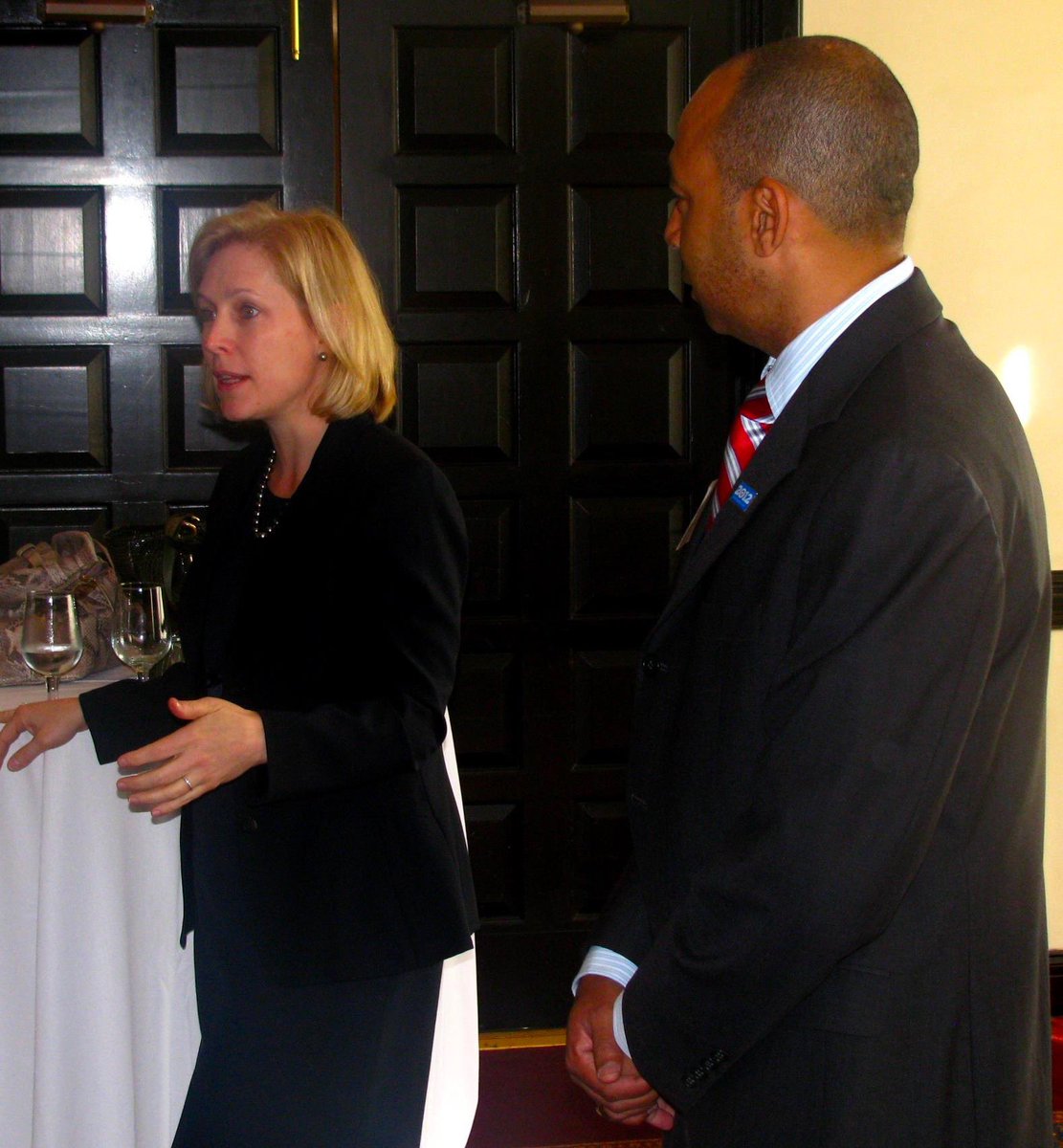 David Duckenfield, Debra Weiss Goodstone will host breakfast for presidential contender.
Supporters will host a fundraiser Tuesday for Democratic presidential candidate Kirsten Gillibrand in Coral Gables.
The event supporting the New York Senator will take place at the Hotel St. Michael, where guests will pay a minimum $500 a plate. "Champion" supporters will pay $1,000, while "Sponsors" will drop $2,800.
Marketing executive David Duckenfield and Miami attorney Debra Weiss Goodstone will host the event.
Duckenfield, president of Balsera Communications, served in President Barack Obama's administration as assistant secretary of in the State Department's Public Affairs Bureau.
Gillibrand tapped Duckenfield as a campaign adviser last month. He serves on both her political and finance teams.
"Proud to support her sensible, pragmatic & brave approach to tackling the tough issues we face," Duckenfield tweeted at the time.
Goodstone, a partner at Boies Schiller Flexner, has been active with both the Florida Bar and American Bar Association. She previously served as Miami Beach's chief deputy city attorney and on the city's charter review commission.
She previously donated to Gillibrand's Senate campaign in New York. She also heavily donated to Democrat Hillary Clinton's presidential campaign.
Gillibrand, who holds Clinton's old Senate seat, announced in January she would run for President. She formally launched her campaign in March.
Polling shows she has struggled to break out in the crowded field.

RealClearPolitics' RCP Polling Average shows her polling under 1 percent.
That index suggests former Vice President Joe Biden is running away with the nomination. He sits at 41 percent in the aggregate poll, for ahead of Vermont Sen, Bernie Sanders at 15 percent.