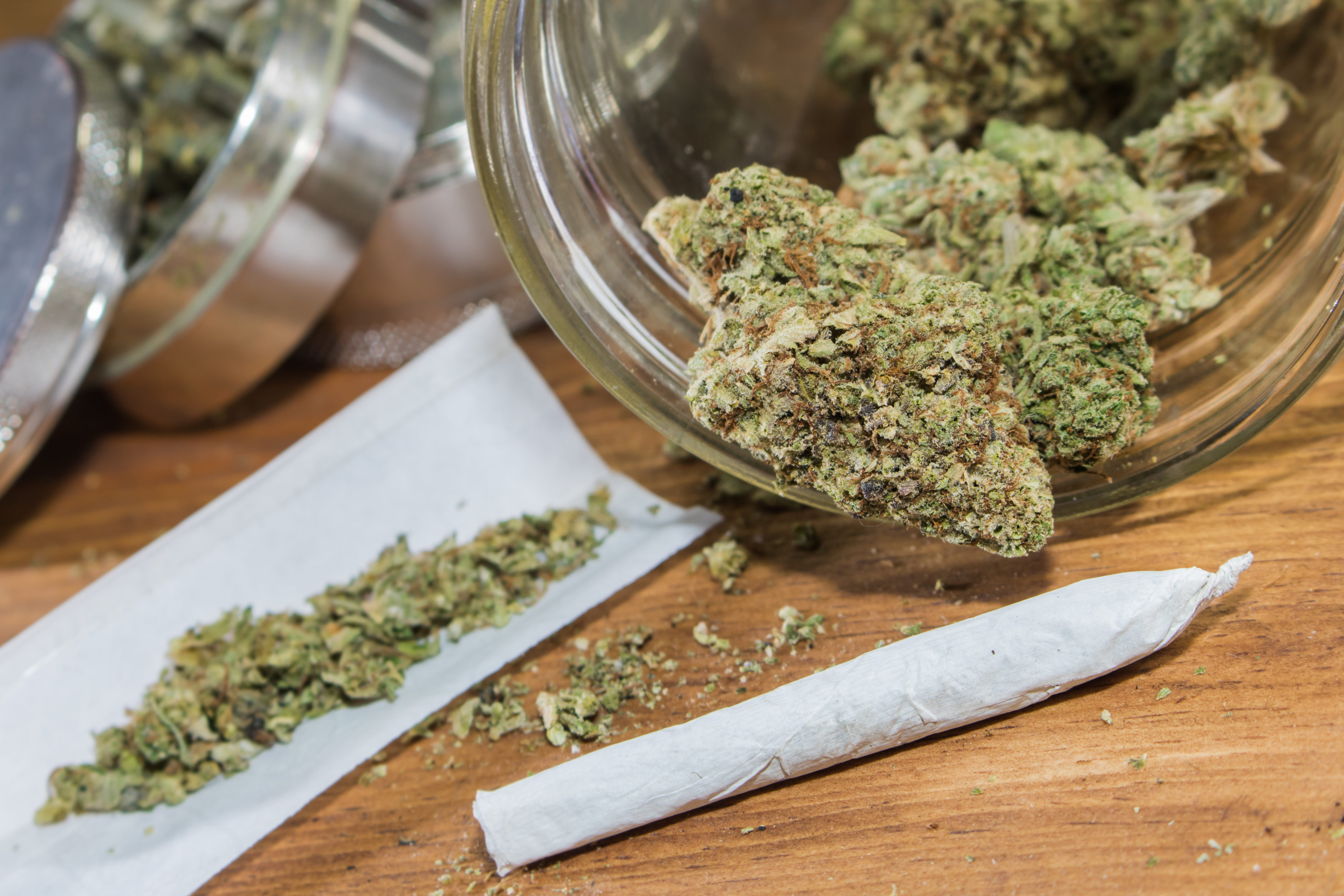 Cannabis conundrum for Jacksonville Councilmembers.
On Thursday morning, Jacksonville City Councilman Garrett Dennis will hold the first public notice meeting on his bill decriminalizing cannabis.
The meeting, at 10 a.m. in City Hall, will allow Dennis to make the case that it's high time to relax penalties on small-scale marijuana possession.
The Dennis bill would allow for civil citations at the discretion of officers rather than arrests for those caught with less than 20 grams of cannabis.
The citations would occasion either a $100 fine or 10 hours of community service.
Dennis' proposal has already gotten on-record pushback from Mayor Lenny Curry and Sheriff Mike Williams, as well as the local Fraternal Order of Police.
However, the ultimate decision will be made by the Council.
Council President Aaron Bowman thinks the bill is going "nowhere," even as he thinks that in the next decade there is a "high likelihood that marijuana is going to be legal."
One problem: jurisdictions that border Duval County have strict prohibition, and inconsistency would be "setting people up."
Bowman notes that "we as a country ought to get together and figure out what we want to do with this."
While the President won't be supporting the bill, "if the federal or state governments announced next week that they're going to change policy, I'd be fine with that."
Council Vice President Scott Wilson has his own set of "questions and concerns."
Wilson notes that officers already can issue a "notice to appear," thus avoiding incarceration.
If adjudication is withheld, the case would be sealed or even expunged.
Wilson also wonders how the city can preempt state law, changing a criminal charge to a civil charge.
The bill has been referred to two committees.
Neighborhoods, Community Services, Public Health & Safety will be the first stop; Dennis is a member of that committee.
Rules, chaired by frequent Dennis sparring partner and fellow Democrat Tommy Hazouri, is the second stop.
The two committee chairs who will eventually handle the legislation have some questions about it but aren't opposed necessarily.
NCSPHS chairman Sam Newby said he had "some questions and concerns" about the bill, that he would talk about in committee.
His position is not animated by the positions of the Mayor and Sheriff.
"I have concerns of my own," Newby said.
Hazouri was more voluble.
"I'm looking at it. I'm going to see how the Sheriff feels, though I already know," Hazouri said.
Hazouri's take is that law enforcement's position will factor into his own.
Hazouri, when a state Legislator, voted against a decriminalization measure. However, he recognizes that attitudes toward cannabis have evolved since that time.
"That was 30 years ago," Hazouri said.
However, the Democrat has concerns also.
"Being on the opioid committee," Hazouri said, "it makes you wonder what the next step is."
"From a medical standpoint, I support it … if it's just for casual, I have to give it some serious thought. A lot of states are doing it, a lot of cities are doing it."
"I know the millennials probably love it, but the question is is this the time, is this what we want to do," Hazouri said. Another Republican, Bill Gulliford, thinks the bill is "ridiculous."
Gulliford, who chairs the Council's opioid committee, noted that marijuana is among the street drugs laced with fentanyl.
"Do we want to encourage more marijuana use with the chances that more people die because it's got fentanyl in it," Gulliford asked.
For Gulliford, the issue is one of a black market substance and a lack of governmental control over such adulterations.
"I worry about the lack of control on this stuff," Gulliford said.
Councilman Terrance Freeman said he has to do "some reading up on it" before taking a position.
His fellow Republican, Greg Anderson, was taken by surprise by the bill, filed so late in the term.
"I'd like to hear what he has to say," Anderson said relative to Dennis. "In many communities, it's becoming something that's pretty standard."
Republican Matt Schellenberg, like so many of his colleagues, harbors concerns about the bill.
Is it dead? No. Not yet.
But it's incumbent on Garrett Dennis to make the sale and answer questions.