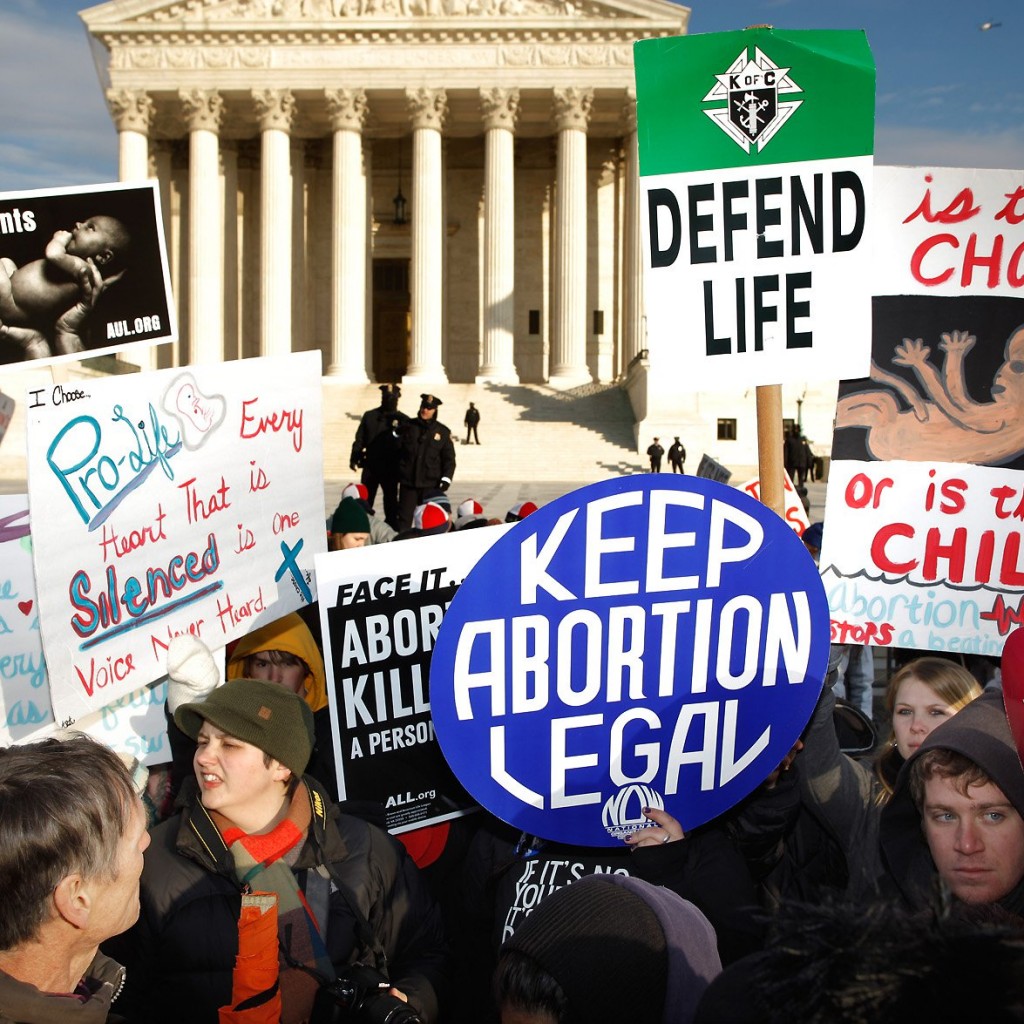 In the Senate, 25 white men decided what women can do with their bodies
Of course, Alabama would lead the stampede to overturn Roe v Wade. Lawmakers there just passed the nation's most restrictive abortion law. Abortions are now banned there in nearly every instance.
Deep red Alabama, named by USNews.com as tied (with Mississippi) as the nation's most religious state. Alabama, where Pew Research reported 58 percent of people believe abortion should be illegal in all or most cases.
Contrarian Alabama, where Gov. George Wallace once stood in a schoolhouse door at the University of Alabama to keep a black student from enrolling.  Wallace vowed in an inauguration speech, "segregation now, segregation tomorrow and segregation forever."
Today, that speech would say, "No abortion now, no abortion tomorrow, no abortion ever."
Alabama rebels when told what it can do by Washington or anyone else. But now Alabama is fine with telling women what they must do if they're pregnant. And lawmakers don't want to stop at their state line.
Alabama's extraordinary power play to end abortions everywhere will likely head to the U.S. Supreme Court. That's exactly what supporters of this bill want. They believe the Court finally will see this issue their way. Overturning the 1973 Roe v. Wade decision is the holy grail Alabama lawmakers had in mind.
An affirmative court ruling on this law would be the starting gun. Legislatures across the country would rush to pass similarly restrictive laws. They won't care about protests. The argument that safe, clinical abortion beats a coat hanger and back alley wouldn't register.
There is no compromise or middle ground.
They have scorn for someone who may not condone abortions but doesn't want to legislate what a woman can do to her body. You're all in to stop abortions, or you're a baby-killer.
Alabama's Senate proved that when it passed this dark-ages anti-abortion bill by a 25-6 vote. Each of the 25 who voted for approval is a white man. Democratic state Sen. Rodger Smitherman argued for an exception in cases of rape or incest.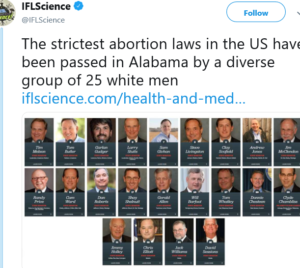 He asked what would happen with a 12-year-old girl who was raped by her father?
Each of the 25 white men voted against that exception.
That is mind-boggling in its cruelty and tone-deafness.
But it's Alabama, the same state that while beating its chest for the sanctity of life ranks 46th in the country for health care.
This one-ups Georgia, which last week became the fourth state to pass a law that bans abortions if a fetal heartbeat is detected.
Two similar bills died in committee in Florida's just-completed Legislative Session. HB 235 and SB 792 would have made it a felony to terminate a pregnancy once a fetal heartbeat was discovered.
But Alabama wins. It can't get more restrictive than threatening a doctor with a 99-year prison term for performing an abortion. Alabama has virtually guaranteed the High Court will once again decide if abortion remains legal.
Others have tried to get this issue back on the national agenda, but Alabama – of course, Alabama – just showed them the way.
Of course, it did.