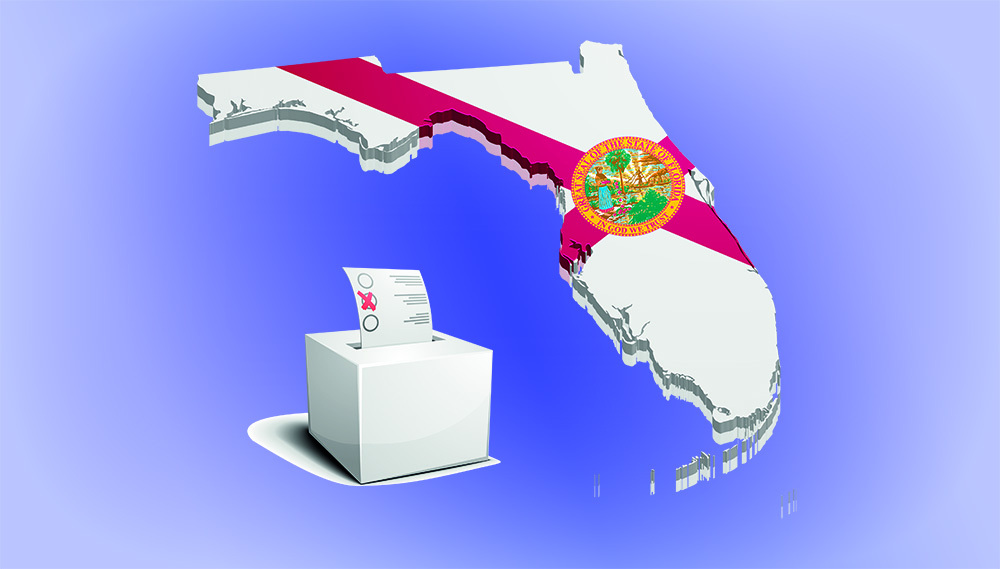 'Only a citizen' would be the threshold.
If a ballot initiative makes the 2020 ballot and passes, new and potentially meaningful language will surround the right to vote.
Florida Citizen Voters has collected 59,761 of the 76,632 signatures necessary to trigger a Supreme Court review of the ballot language. However, that is just a fraction of the 766,200 needed to get the referendum on the 2020 general election ballot.
Some congressional districts are already at the threshold for review, while others have seen sparse activity from the group.
Currently, state law is that "every citizen" can vote; the new language would address the concerns of immigration restrictionists, saying "only a citizen can vote."
As of the end of April, the committee had raised $2,236,000, with $611,000 raised in that month.
The bulk of its spending is going to a petition collection company from California, a practice which may not jibe with changes in the law (HB 5), which will require petitioners to have an in-state address.
Let the Voters Decide collected $610,000 in the month.
The chief proponent behind the effort told Florida Politics it is a response to a nationwide effort by the "strident left" to allow non-citizens to vote in some elections.
"Efforts are underway across the country in liberal cities to allow non-citizens to legally vote. San Francisco, Chicago, several cities in Vermont and Maryland already allow non-citizens to legally vote in some or all local elections. Boston and New York City council leaders are pushing to allow non-citizen voting in their cities," John Loudon, chair and treasurer of the Florida Citizen Voters committee, said in a text.
In addition to protecting the integrity of the vote, this amendment (should it make the ballot) will be red meat for the base.