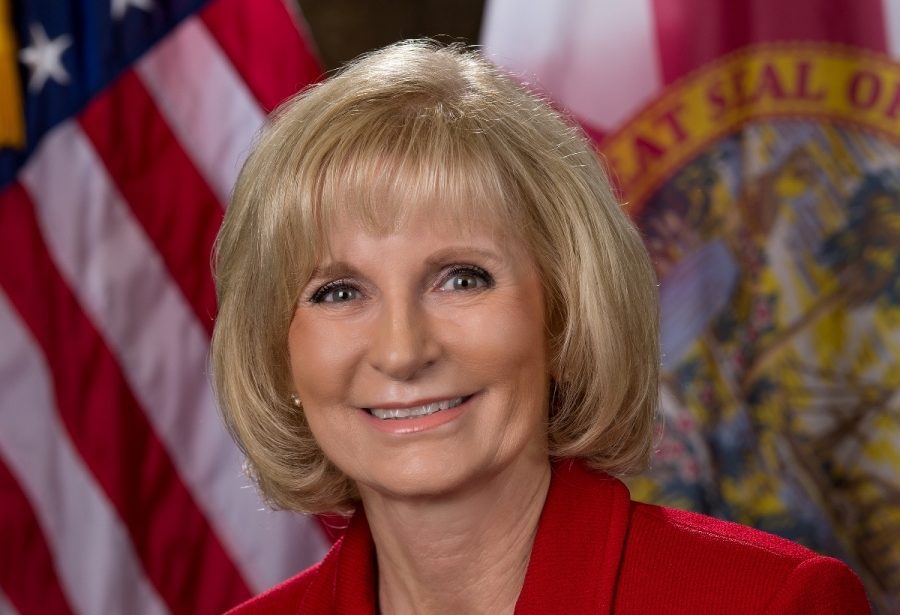 She's supporting Les Miller in that race, all but confirming she has no intention to run.
Hillsborough County Commissioner Les Miller launched a new political committee last week to raise funds for his bid for Hillsborough County Clerk of the Circuit Court. Now Miller is raising funds to feed it.
Miller's fellow County Commissioner Sandra Murman is serving on a host committee for Miller's bid for Hillsborough County Clerk of the court, all but confirming she has no intention to run for the seat herself.
Murman filed to run for that seat and has already raised nearly $200,000. Her apparent support for Miller fuels speculation that she's mulling her next step as she prepares to leave the commission when her term is up next year.
Murman had been rumored to be planning to run for Rep. Jackie Toledo's seat in the Florida Legislature, but that plan was shut down earlier this month when Toledo said she had no intention to give up her seat in favor for running for Murman's.
That leaves Murman's choices limited. She's served on the County Commission since 2010 and currently represents District 1 serving South Tampa. Despite term limits, Murman could run again for a countywide seat. But the only seat up for election in 2020 is Pat Kemp's District 6, in which she is still able to serve.
If Murman were to withdraw from the Clerk race she'd have to return contributions she's already collected. If she files for another race, she could transfer funds to that campaign.
Murman was not immediately available to discuss her 2020 plans.
Murman is one of 31 people serving on Miller's host committee for his new committee's first fundraiser. Incumbent Clerk Pat Frank and Hillsborough County Sheriff Chad Chronister are the primary hosts.
Both Frank and Chronister endorsed Miller.
The fundraiser benefiting Miller and his Progress Hillsborough committee is Thursday at Eddie V's at 5:30 p.m.
The host committee includes a lengthy list of both Republican and Democrats in various local and state elected offices. Those include four of Miller's current colleagues on County Commission – Murman, Ken Hagan, Kimberly Overman and Mariella Smith, Tampa City Council members John Dingfelder, Orlando Gudes, Guido Maniscalco and Charlie Miranda, State Sens. Janet Cruz and Arthenia Joyner, Rep. Fentrice Driskell, Hillsborough County Property Appraiser Bob Henriquez, Tax Collector Doug Belden and former Florida CFO Alex Sink, among others.
Progress Hillsborough has not yet listed any fundraising totals. Miller's wife, Gwen Miller, is the committee chair. Tampa accountant Luciano Prida is its treasurer.
Miller is now chair of the Hillsborough County Board of County Commissioners but is not seeking re-election because of term limits.
Miller is the first Democrat to officially throw his name into the hat for Frank's job, but more could follow suit. Former Hillsborough County Commissioner Kevin Beckner is rumored to want to give it another go after losing to Frank in 2016. Hillsborough County School Board Member Cindy Stewart is also a potential candidate for the position.