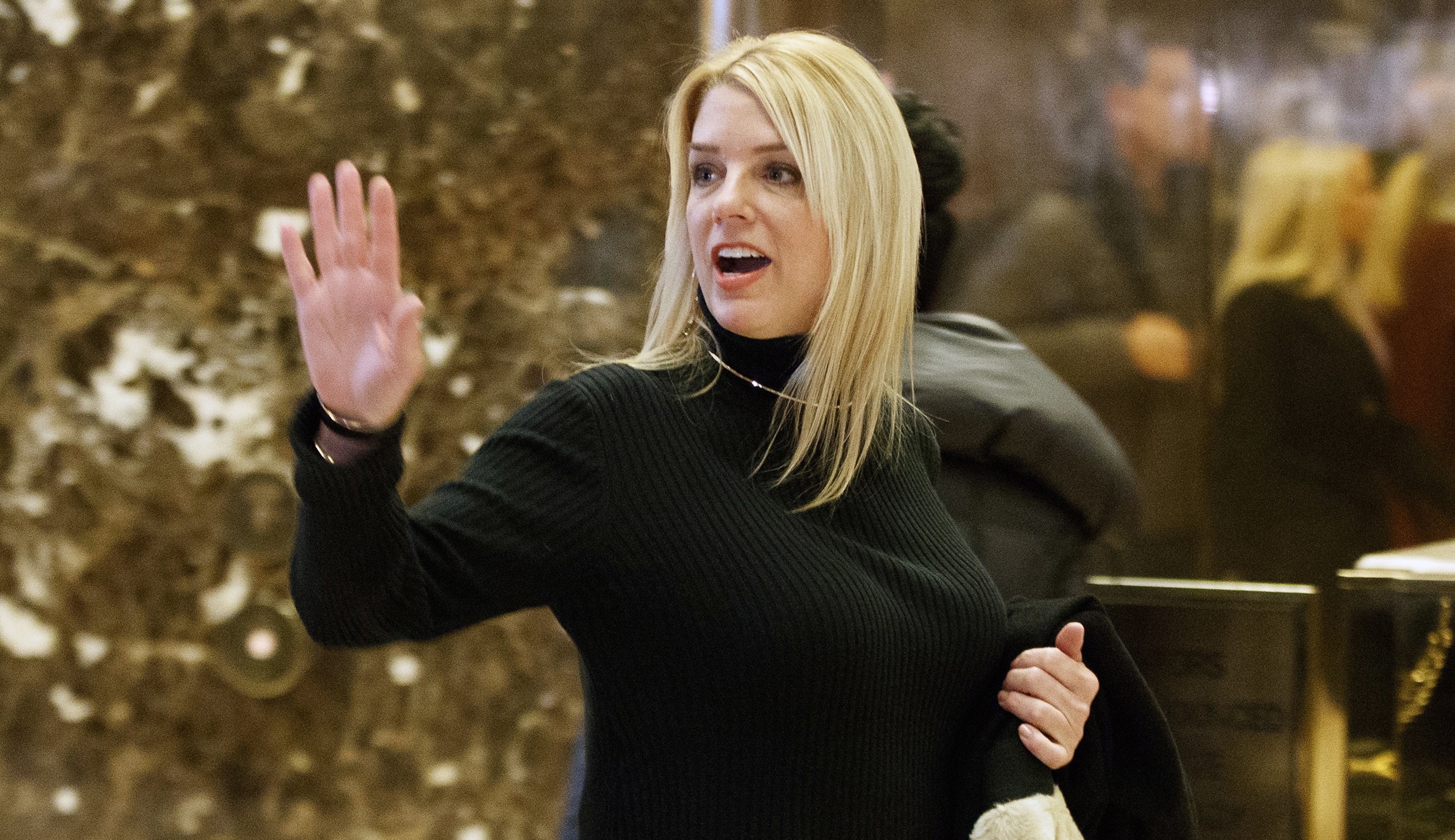 The former AG noted the candidate's military service.
Former Attorney General Pam Bondi has thrown her support to a South Florida candidate for state House.
John Snyder, a Palm City Republican, announced he has the Republican Bondi's backing for House District 82.
"John proudly served our country and now is willing to serve the Treasure Coast and our state in Tallahassee," Bondi said in a statement. "I know John will work closely with law enforcement to combat the opioid crisis, and keep our communities safe and secure."
Snyder, a veteran of the Marine Corps, welcomed the support of the former Cabinet member.
"From shutting down the pill mills to leading the fight against human trafficking, few people have done more to protect our communities and our quality of life than General Bondi," Snyder said.
"I plan to serve as Bondi did – advocating for the disadvantaged, supporting law enforcement and first responders, and building on Florida's 48-year low in crime."
The endorsement touted his military service. Similarly, U.S. Rep. Brian Mast, a Stuart Republican, called Snyder a "brother in arms" when endorsing the House candidate last week.
And Snyder stressed support for those in uniform, including first responders, in his own campaign.
Snyder announced Bondi's endorsement a day after Jupiter attorney Carl Domino, a former state representative, filed in the Republican primary.
Bondi served as Attorney General 2011-2019, and has been a commentator on Fox News.
HD 82 includes part of Palm Beach and Martin counties. Incumbent Rep. Marylynn Magar cannot seek re-election because of term limits.
Domino served in the House 2002-10, representing District 83 at the time.
Interestingly, Domino's time in the House overlaps with that of state Rep. William Snyder, John Snyder's father. William Snyder served 2006-12, and now is Martin County Sheriff.