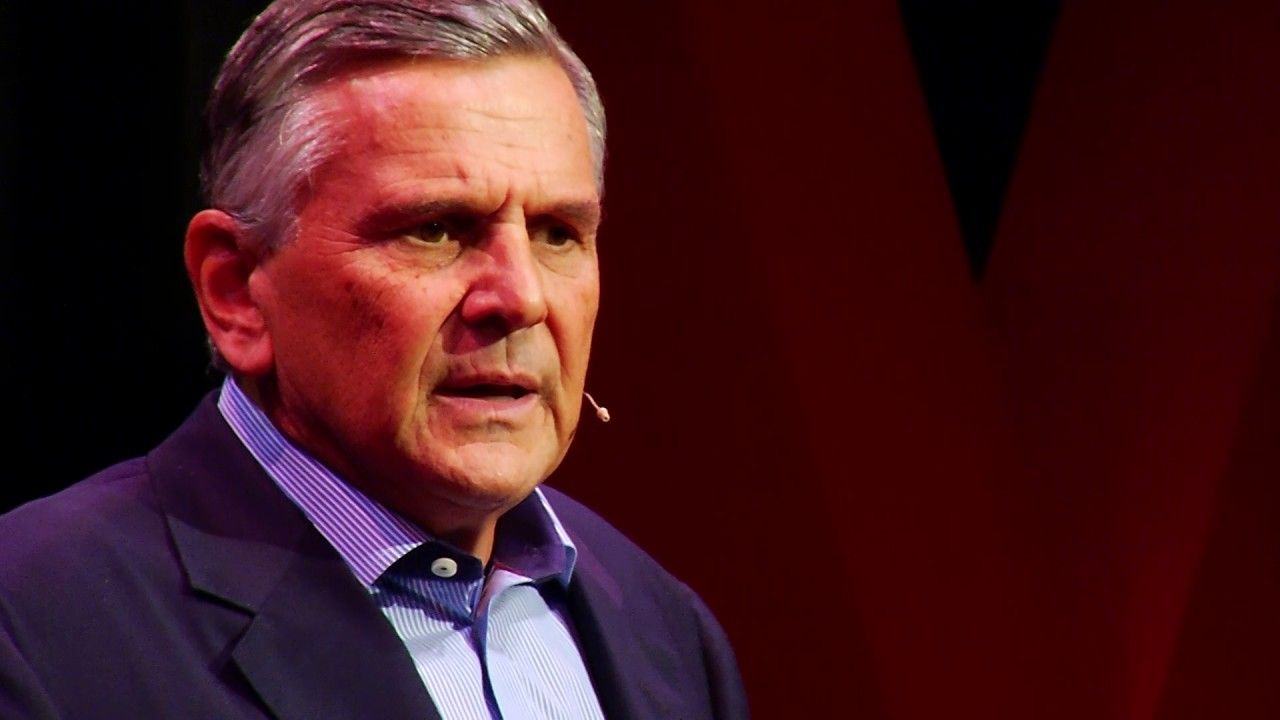 "... Several areas in which the plan falls short."
Duval County Public Schools is considering pushing back its sales tax referendum ask to the November 2020 ballot, but one prominent Jacksonville civic group isn't sold that they need it at all.
On Tuesday, the school board mulled draft agreement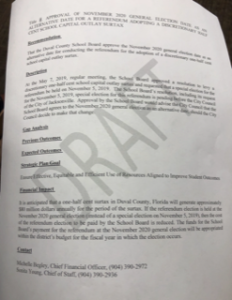 to push back the requested referendum to 2020, changing. Ultimately, the board could reach no consensus, meaning they will for now hold to their original ask for a November 2019 referendum.
Meanwhile, the influential and moneyed Jacksonville Civic Council released a letter to DCPS saying they had doubts that the public school model was even a long-term bet.
The Jacksonville Civic Council, according to a letter weeks ago signed by former Florida Board of Education chairman Gary Chartrand, a charter school pioneer, thinks that the case for a popular vote on a new half-cent sales tax hasn't been made.
The JCC education task force "has identified several areas in which the plan falls short."
"1) it is excessively expensive; 2) it fails to anticipate reductions in district-operated public school enrollment; and 3) it does not adequately contemplate the increase in charter school enrollment or the role that charter schools will play in creating the highly effective school system of the future."
Duval County Schools have fewer students today than 50 years ago when the city and county were consolidated.
"In the last four years, district-operated schools have lost an average of 1,000 students per year (117,700 to 113,600), while charters have gained 1,400 students per year (11,000 to 16,600). As a result, the share of Duval students attending charter schools has increased from 8.5 percent to 12.7 percent," the letter asserts.
The JCC letter asserts that current plans allocate upward of $30,000 per student for construction costs, at least double what charter schools can do the same work for.
"At a minimum, 30 percent of the projected $1.95B of spending, or $600 million, could be saved through a more efficient, economical spending plan that fully leverages newly available state construction flexibility. Moreover, should DCPS choose to incorporate Schools of Hope (charters catered to students from underperforming local schools) into the plan, the district will unlock additional funds from state, nonprofit and philanthropic sources at no additional cost to Duval County taxpayers," the letter promises.
This read was supported Wednesday by a memo from Education Commissioner Richard Corcoran (SP Memo- School District Construction Flexibility), which offered leeway in standards for public school construction.
By a simple majority vote, they can waive requirements, including wood studs in walls, paved walkways, driveways, or parking lots.
Covered walkways? Also optional. As is site lighting and anything else that a traditional public school may have that a charter does not.
Corcoran's letter is seen by the Civic Council as safeguarding its position.
Worth noting: Corcoran has already expressed dismay over Duval schools. Per the Tampa Bay Times, Corcoran told Superintendent Diana Greene that Duval's lowest performing schools were a "travesty of justice."
"I want you to find a parent in this state and go up to them and say, 'Is it all right if we put your child in school and fail them for three years in a row?' They'll go, 'No.' How about two years in a row? No. How about one year? No. They won't accept it for one single year," Corcoran said after the meeting. "But these kids. … They've had 15 straight years at one school. It's just completely and utterly unacceptable."
Commissioner Corcoran, like the Civic Council's Chartrand, are invested in the charter model. Which leads the School Board into a seeming no win position: Buy into the charterification of the district, or attempt to run a referendum against Chartrand and the rest of the Jacksonville donor class.
As seen recently in Los Angeles, a school referendum is a tough sell when the local business class isn't sold.
Jacksonville Mayor Lenny Curry has been cool on the idea of a special election in 2019, citing costs for such a one-off.
Will a 2020 compromise change the calculus? Time will tell.