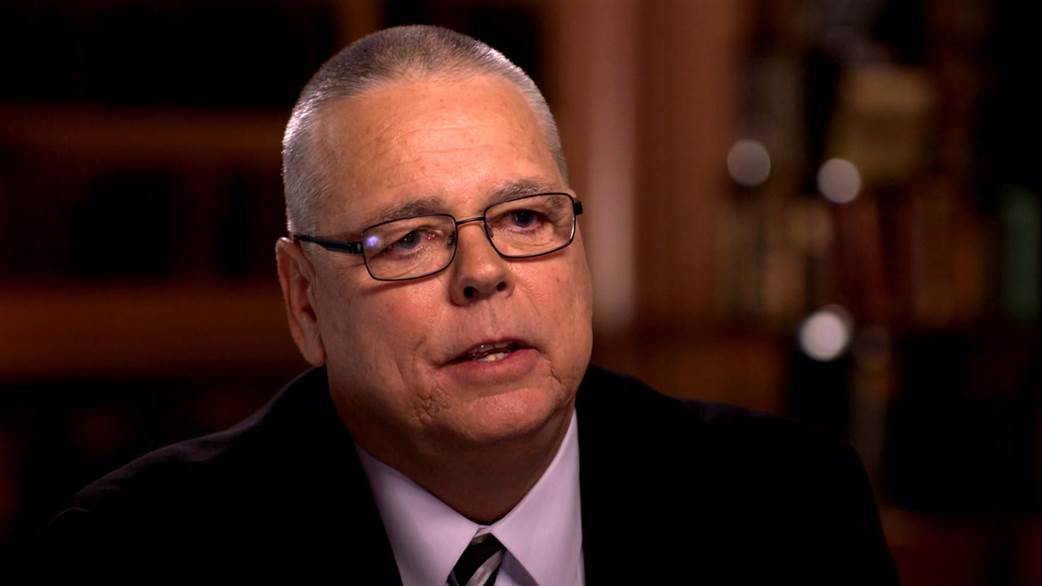 "There can be no excuse for his complete inaction."
The Broward County Sheriff's Office on Tuesday arrested former Deputy Scot Peterson on charges stemming from his alleged inaction during the 2018 shooting at Marjory Stoneman Douglas High School in Parkland.
Peterson, along with Sgt. Brian Miller, has also been fired by Sheriff Gregory Tony.
Peterson was the school resource officer on duty when the Valentine's Day shooting took place. He has been sharply criticized for failing to confront the shooter; 17 people were shot dead and 17 others were injured.
Now, Peterson has been charged with seven counts of neglect of a child, three counts of culpable negligence and one count of perjury following an investigation by the Florida Department of Law Enforcement (FDLE), the agency said in a release.
"The FDLE investigation shows former Deputy Peterson did absolutely nothing to mitigate the MSD shooting that killed 17 children, teachers and staff and injured 17 others," FDLE Commissioner Rick Swearingen said in a statement.
"There can be no excuse for his complete inaction and no question that his inaction cost lives."
Miller, meanwhile, was the first supervisor to arrive at the school, but allegedly also failed to enter the building after hearing shots were fired. Miller was not criminally charged.
Peterson maintains he followed his training on the day of the shooting, sending an 18-page letter in early May to the commission tasked with investigating the attack.
"My actions on February 14, 2018, were consistent with the training I had received for the past 30 years," Peterson said. "I submit to Gov. Ron DeSantis and the citizens of the State of Florida that I did nothing wrong and everything humanly possible with the information provided to me on the scene of that horrific day."
Peterson said failure of the communication equipment made it difficult to confront the shooter. But the commission said by failing to enter the building to confront Cruz, Peterson allowed more people to be shot and killed.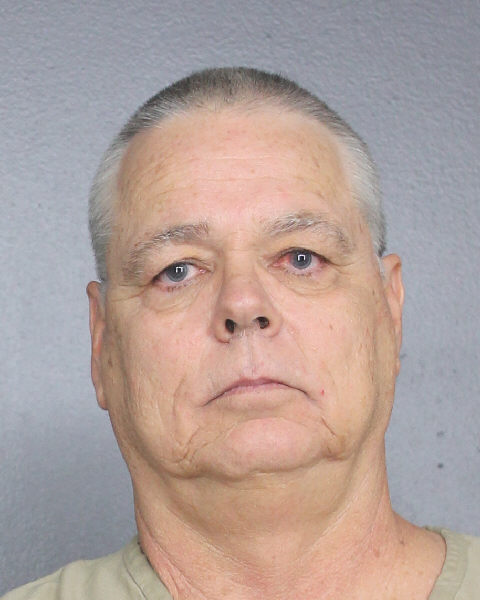 Later on Tuesday, U.S. Sen. Rick Scott issued a statement backing the charges against Peterson. Scott was serving as Governor when the shooting occurred.
"I called for the Florida Department of Law Enforcement to investigate the failures in Broward County last year," Scott said. "I'm glad that investigation was finally completed. Now it's time for justice to be served. Had this individual done his job, lives would have been saved. Actions (or inaction) have consequences.
"We need more accountability, and that includes at the FBI, which has yet to show me a single example of how they've improved their processes following the failures in the lead-up to the Parkland shooting."
Broward Sheriff Tony, who replaced suspended Sheriff Scott Israel, also released a statement supporting the arrest.
"I was pleased the Florida Department of Law Enforcement in conjunction with the State Attorney's Office conducted a thorough investigation that yielded the arrest of Scot Peterson," Tony said. "All the facts related to Mr. Peterson's failure to act during the MSD massacre clearly warranted both termination of employment and criminal charges.
"It's never too late for accountability and justice." Israel is scheduled to have a pre-hearing conference next week at The Capitol in the Senate appeal of his suspension before Special Master Dudley Goodlette. The final hearing is set for June 18.
Former state Rep. Jared Moskowitz of Broward County, now the state's Director of Emergency Management, tweeted that "there isn't enough justice or laws or accomplishments that can ever account for what happened at #MSD in #Parkland but I'll take this one.
"Now strip him of his 10k a month pension."
A bill had been filed for the recently concluded 2019 Legislative Session that would have stripped Peterson of his pension, but it died in committee. (As South Florida Sun-Sentinel politics reporter Skyler Swisher explained, "Peterson's attorneys argued the bill was unconstitutional because it would inflict punishment on Peterson without a judicial trial.")
Attorney General Ashley Moody also weighed in, saying "it is devastating to think that the loss of innocent lives of students and faculty could have been prevented."
"As a mother, I cannot imagine the heartbreak and pain the families of the victims and the whole Parkland community have felt every day since February 14, 2018," she said. "I want to thank FDLE and the Broward State Attorney's Office for investigating this tragedy and holding Scot Peterson responsible for his inaction."
CFO Jimmy Patronis spoke out on the arrest as well.
"While so many of our brave first responders ran toward danger on this absolutely horrific day, Deputy Scot Peterson disgraced the oath he took and failed the students, teachers and families of Marjory Stoneman Douglas," Patronis said in a statement.
"Those 17 lives can never be brought back. What's most important now is that those responsible of negligence are held accountable, and today that happened."
Neglect of a child is a second-degree felony that carries a 15-year maximum sentence. Culpable negligence is a second-degree misdemeanor, with a 60-day maximum, and perjury can be a second or third-degree felony, either a five- or 15-year maximum.