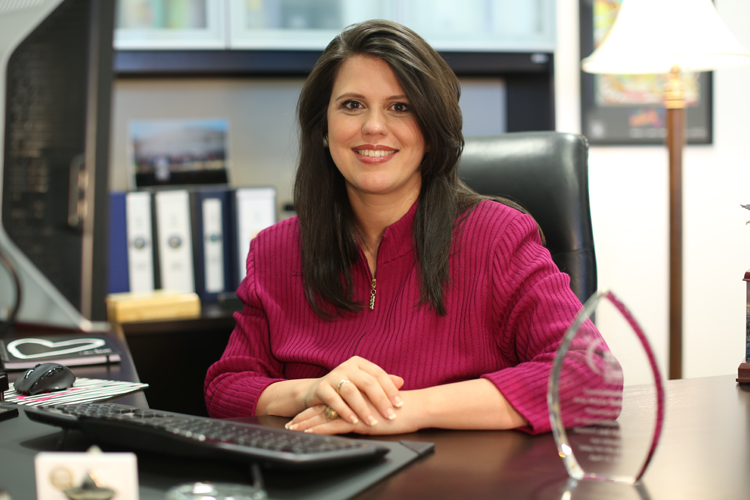 "The answer is yes, I'm definitely considering the possibility."
First-term Republican state Rep. Ana Maria Rodriguez may soon be gunning to become a first-term state Senator.
As first reported in Wednesday morning's Sunburn, the legislator from House District 105 confirmed to Florida Politics she is "definitely considering" a run for the open seat in 2020, when current GOP state Sen. Anitere Flores is term-limited.
Three Republicans have already filed for the contest. But Sen. Wilton Simpson — who will be the next Senate President should Republicans retain their majority next November — is attempting to ensure the party fields top-tier candidates in the 2020 election.
Simpson apparently sees Rodriguez as one. When contacted Tuesday night about her 2020 plans, Rodriguez confirmed she is evaluating a potential Senate run, but said nothing is final.
"The answer is yes, I'm definitely considering the possibility," Rodriguez said, though noted other responsibilities have taken up much of her time post-Session.
"Honestly I've been mainly focusing on HD 105, my full-time job and being with my family," she added. Rodriguez said that should she decide to enter the contest, she is unsure when she would announce.
On the GOP side, Rodriguez would join Angie Chirino, a singer and former congressional candidate, Daniel Sotelo, who previously ran as an unaffiliated candidate in House District 119 and Alexandria Suarez, an attorney.
Only Pinecrest Vice Mayor Anna Hochkammer has filed for the Democratic nomination.
Still, holding onto the SD 39 seat isn't a sure thing for the GOP. In 2016, Flores won re-election over now-U.S. Rep. Debbie Mucarsel-Powell by 10 points. But SD 39 voted blue by the same margin at the top of the ticket.
Hochkammer reported more than $50,000 in contributions in her first financial report. While Republicans will certainly target significant resources toward the race as well, a repeat of the 2018 "blue wave" could allow Democrats to sweep up the seat.
In 2018, Rodriguez narrowly edged Democrat Javier Estevez in a competitive HD 105 race, defeating him by less than one percentage point. Estevez has since declared to run in the contest again in 2020.
Rodriguez served eight years on the Doral City Council and has worked in the field of government affairs and public relations.
SD 39 covers Monroe County and parts of Miami-Dade County.