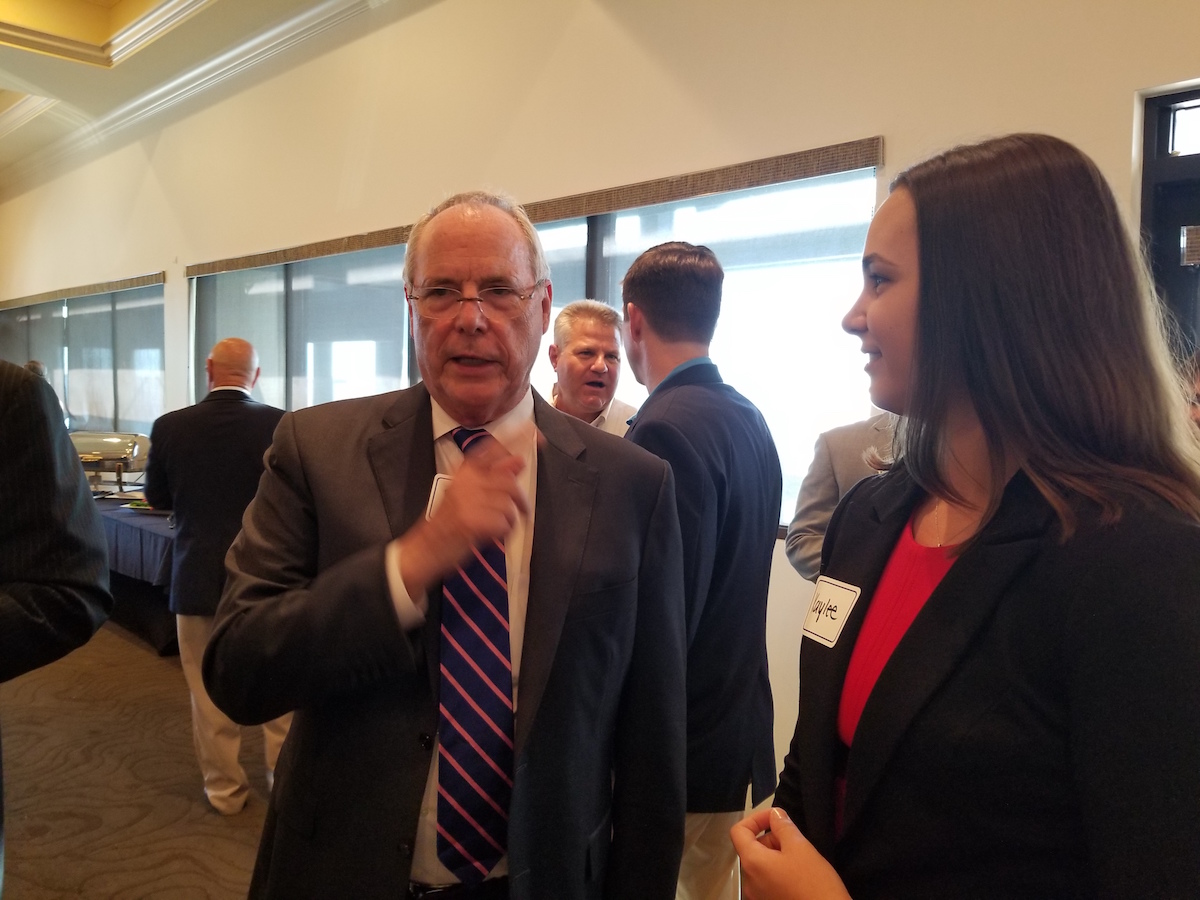 Land-use attorney boasts background in agriculture.
Sebring land-use attorney Kaylee Tuck filed Tuesday to run for Florida House in District 55.
Within 24 hours, Southwest Florida developer Pat Neal was introducing the 25-year-old to some of the region's biggest political players.
"I'm just getting started," Tuck said.
Coming from a long-line of agriculture families, Tuck said she will focus her campaign on the industries most critical to economics in Glades, Highlands and Okeechobee counties.
"People are worried about that after Irma," Tuck said, referencing the 2017 storm that struck Southwest Florida and carved well inland.
Beyond having a family in the citrus world, her father Andy Tuck serves on the state Board of Education.
She's also chimed in already on issues coming out of this legislative session. Tuck joined in with statewide business leaders earlier this year in calling for Gov. Ron DeSantis to sign a bill advancing a toll road expansion.
"Our rural communities have some of the lowest populations in the state, having fallen behind during the last decade of economic growth," Tuck said at the time.
"This plan would bring jobs and economic development to these areas and provide a new interconnectivity that would open up welcomed opportunities for prosperity."
The Governor ultimately did sign legislation during a stop in Senate President Bill Galvano's district.
But Tuck is careful in discussing the Heartland Parkway, the most roadway with the most immediate effect on District 55.
"It will be interesting discussing the different sides of it," she said. "It will be important finding a balance people are okay with."
But she feels the legislation lays the groundwork for that with task forces dedicating to advancing the road while preserving environmental resources.
Tuck walked around a Fort Myers fundraiser for state Senate candidate Ray Rodrigues in Fort Myers shaking hands and greeting major players.
She's running to succeed Rep. Cary Pigman, a Sebring Republican who can't seek re-election thanks to term limits.
Right now, the only candidate in the race is Tony Munnings, Sr., a Democratic party leader in Lake Placid.