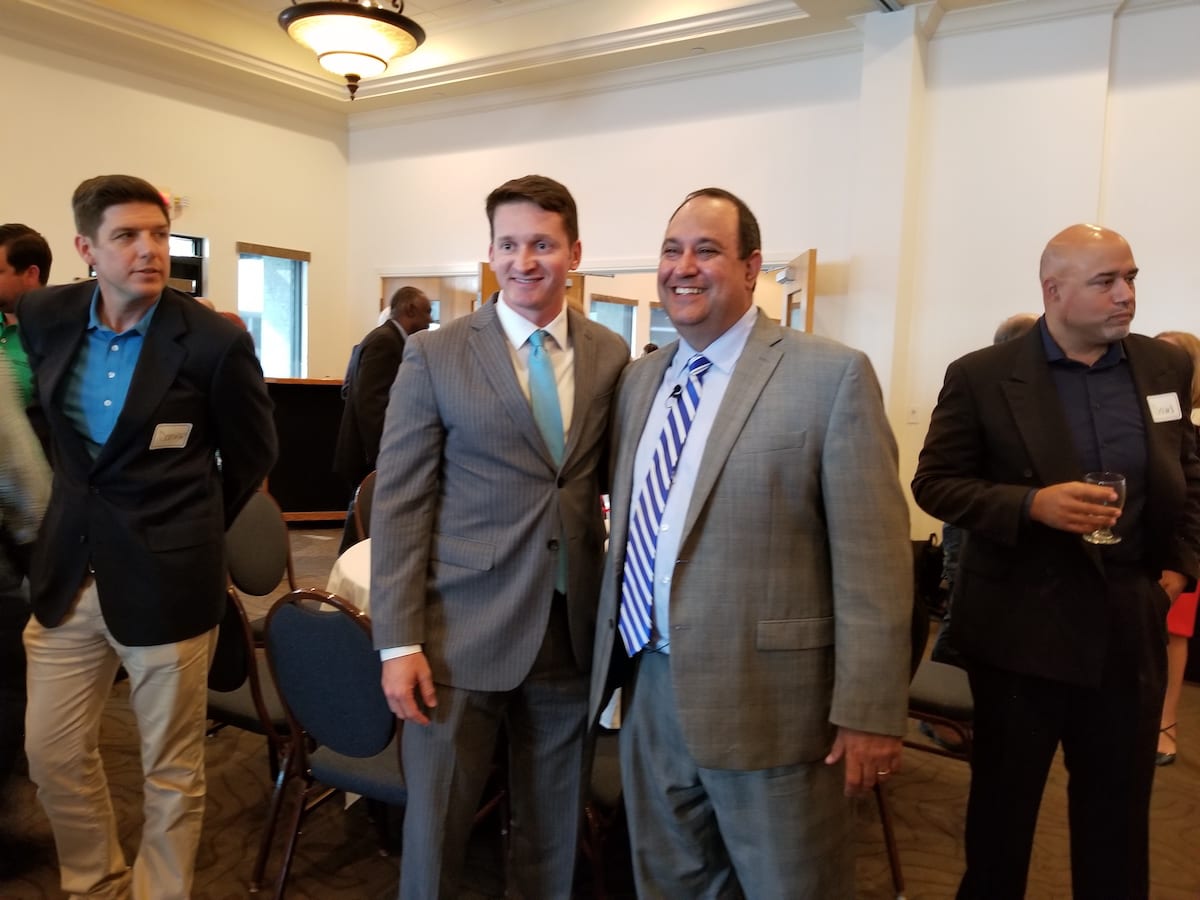 His campaign didn't hold a kickoff until June.
State Rep. Ray Rodrigues kicked off his Florida Senate District 27 campaign with an eye-grabbing figure.
The Estero Republican reported $122,000 in contributions in May, the first period since he filed for higher office.
And Rodrigues boosters note that's only part of the story. The political committee Free Markets for Florida, which Rodrigues chairs, also raised another $84,500.
Combined, the campaign and the political committee raised a collective 206,500 in May.
Donations reflect a range of political interests and important political players in Southwest Florida.
Such right-wing groups as Conservative Principles for Florida, Sunshine State Conservatives and Floridians for Economic Freedom all wrote $1,000 checks.
So did political committees for major politicians like Blaise Ingoglia's Government Gone Wild PAC and Friends of Matt Caldwell.
Groups like the Florida Police Benevolent Association and the Florida Chamber of Commerce can be found in the financial report.
So can industry interests like the Florida Restaurant and Lodging Association and the Title Industry of Florida PAC.
Perhaps most surprising, the Medical Marijuana Business Association dropped $1,000 in Rodrigues' coffers. That comes after online activists have criticized the Republican for pushing for caps on THC in smokable marijuana.
And certain donors like The Geo Group may attract scrutiny from opponents of private prisons.
The Free Markets committee also showed industry support, notably with a $10,000 check from Florida Blue, another from the Florida Medical Association and a third from Tem, a property insurance company based in Fort Myers.
But Rodrigues generally drew from a wide range of political interests. The Coalition of Affordable Housing chipped in dollars. So did the Florida Beer Wholesalers.
Lobbyist Ronald Book gave $1,000 as an individual and his accounting firm gave another $1,000. And Tony Cannemela with Buckingham Farms, located in Florida Senate District 27, also gave $1,000.
But in the first month of fundraising figures, the vast majority of donors hale from Tallahassee, where Rodrigues has served in the state House for almost eight years.
More local names will surely show up in the June financial reports. Those will reflect the dollars raised at a June 5 campaign launch by Rodrigues in Fort Myers.
Through May, Rodrigues reported no expenses, and it's unclear how much of a fight he will face, if he faces on at all. Sitting lawmakers are forbidden from fundraising while the Legislature is in session.
For the moment, Rodrigues remains the only candidate filed to run in District 27. State Sen. Lizbeth Benacquisto, a Fort Myers Republican, cannot seek re-election because of term limits.
Some of the most prominent politicians in the region have endorsed him or made clear they will not run.