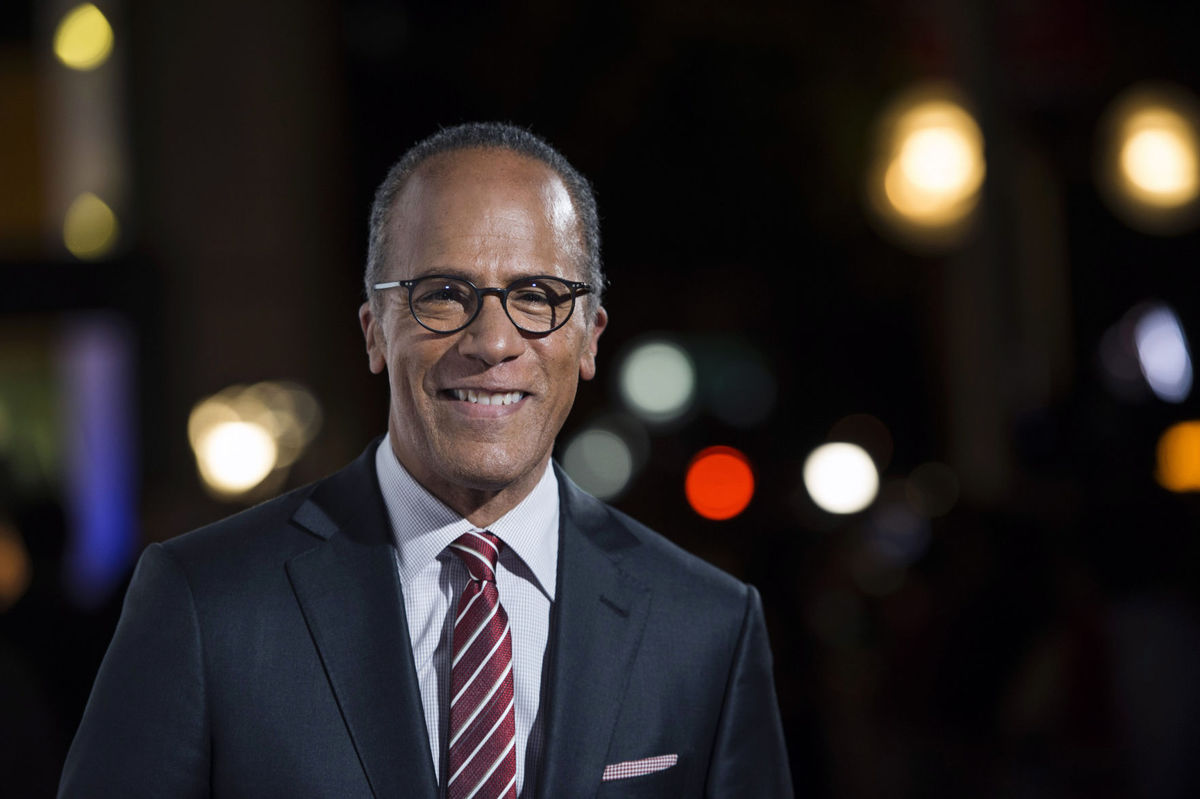 The first debates will air on NBC, MSNBC and Telemundo June 26-27.
NBC News has named five moderators for the first set of Democratic debates, slated to take place in Miami June 26-27.
The debate is stretched into a two-night format due to the huge size of the Democratic field. Each night will feature 10 different candidates on stage during a two-hour debate. The moderator setup will be the same both nights.
Lester Holt, who hosts the NBC News nightly news program will serve as a moderator across the full two hours.
In the first hour, Holt will be joined by Savannah Guthrie and José Diaz-Balart.
Guthrie co-anchors Today, NBC's morning show, and also serves as a chief legal analyst at the network. Diaz-Balart anchors Noticias Telemundo and NBC Nightly News Saturday. His brother, Mario, is a Republican congressman representing Florida's 25th Congressional District.
For the second hour each night, Chuck Todd and Rachel Maddow will moderate aside Holt. Todd is the NBC News political director who hosts Meet the Press. Maddow hosts The Rachel Maddow Show on MSNBC.
The New York Times recently began more strongly enforcing a policy to bar its reporters from appearing on "partisan" programs, a list which Maddow's liberal-leaning show.
The first slate of debates will air on NBC, MSNBC and Telemundo from 9 to 11 p.m. on June 26 and 27. It will be held at the Adrienne Arsht Center in Miami.
The list of Democratic candidates who will appear on stage is not yet finalized.
The Democratic National Committee is using a series of donor and polling requirements to select the 20 candidates who will appear on stage across the two nights from the overall field of 24.