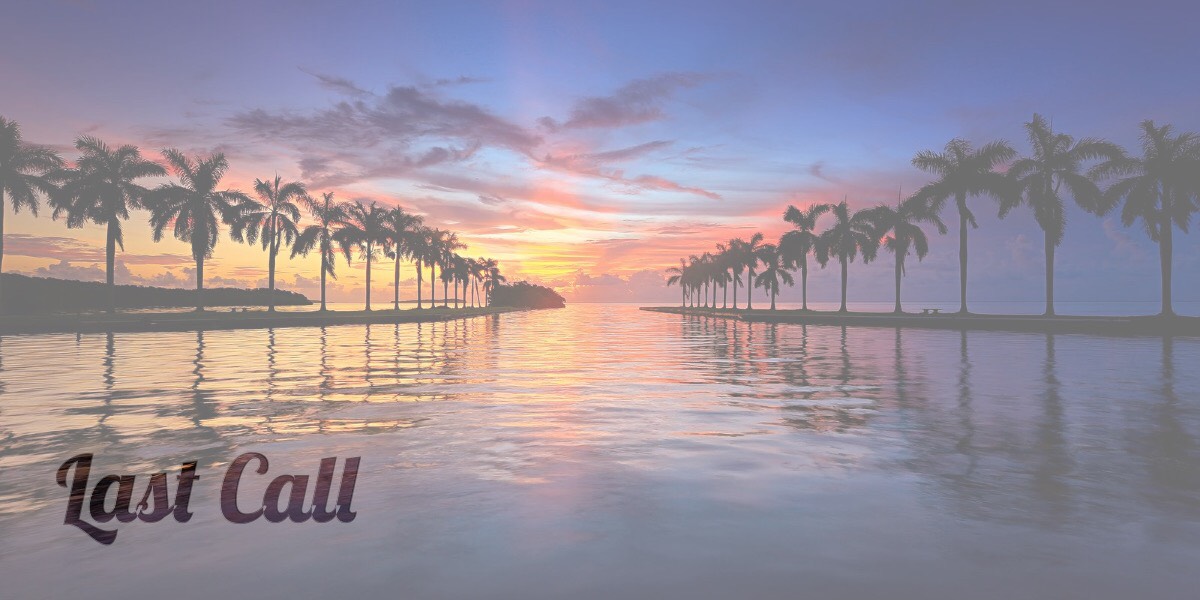 A digest of the day's politics and policy while the bartender refreshes your drink.
Last Call — A prime-time read of what's going down in Florida politics.
Editor's note — Sunburn will be taking a day off Thursday and will return Friday morning. 
First Shot
A panel of state revenue forecasters Wednesday agreed to disagree about the financial effect of a new bill mandating warnings on lottery tickets.
Forecasters from the Legislature butted heads with one from the Governor's Office, with chief legislative economist Amy Baker finally saying the state's Revenue Estimating Conference would "not reach consensus" on the bill's (HB 629) fiscal impact.
The working group's prognostications are used by lawmakers to write the state's annual budget.
Lottery officials, on Wednesday and at a similar meeting last week, predicted massive losses of revenue, saying players would be turned off by the warnings, and that vendors and others would pull out of the Lottery.
In Florida, lottery proceeds go into the state's Educational Enhancement Trust Fund, which helps pay for public education, including Bright Futures scholarships. The Lottery kicks in over $1 billion a year to education after roughly $6 billion yearly in sales.
The bill, which hasn't yet been delivered to Gov. Ron DeSantis, "contractually require(s) vendors to place one of the following warnings prominently on the front of all lottery tickets: 'WARNING: LOTTERY GAMES MAY BE ADDICTIVE' or 'PLAY RESPONSIBLY,' " as a staff analysis put it.
The Lottery has not yet responded to an inquiry on whether Secretary Jim Poppell has asked the Governor to veto the measure.
Baker, in particular, continued to be skeptical of Lottery officials, who warned of escalating multimillion-dollar losses every year because of the warning labels' "stigmatizing" and "alienating" effect.
One highlight of Wednesday's meeting: Baker had asked whether Lottery officials had "anything in writing" from the owners of trademarked games, such as Monopoly, that they will pull out of Florida if the warnings become law.
None of the three officials at the table — chief in-house lobbyist Jake Felder, accounting director Gina Ballard, and products director Shelly Gerteisen — directly answered.
A live-tweet thread from Wednesday's meeting by Senior Editor Jim Rosica is here. Last week's story is here.
Evening Reads
"Majority of Florida's Hispanic voters oppose Donald Trump's reelection, new poll says" via NBC 6
"Trump finally returns to his Doral resort, has most of it to himself. A peek inside." via Doug Hanks of the Miami Herald
"Marco Rubio responds to journalist who called it 'strange' to see him at Trump rally" via Aris Folley of The Hill
"Rubio wonders: Is Al-Jazeera a Qatari front?" via A.G. Gancarski of Florida Politics
"After Orlando Sentinel reporter is struck at Trump rally, Anthony Sabatini responds with 'MAGA'" via Steve Lemongello of the Orlando Sentinel
"If Ron DeSantis signs bill, questionable health insurance policies could expand in Florida" via Lloyd Dunkelberger of the Florida Phoenix
"New poll shows Floridians back amendment to raise minimum wage" via Ryan Nicol of Florida Politics
"Lottery warnings will mean fewer ticket sales, but economists can't agree on a number" via Arek Sarkissian of POLITICO Florida
"Boeing is moving space division headquarters to Florida" via The Associated Press
"A video showed a white Largo cop appearing to choke a black teen. Now he's out of a job." via Kathryn Varn of the Tampa Bay Times
Quote of the Day
"We said NO COLLUSION. And after 22 months, we were proven 100% correct. In other words, TOTAL EXONERATION. History will see that Dems accused @realDonaldTrump of being a Russian agent. They were wrong." — a tweet by U.S. Rep. Matt Gaetz.
Bill Day's Latest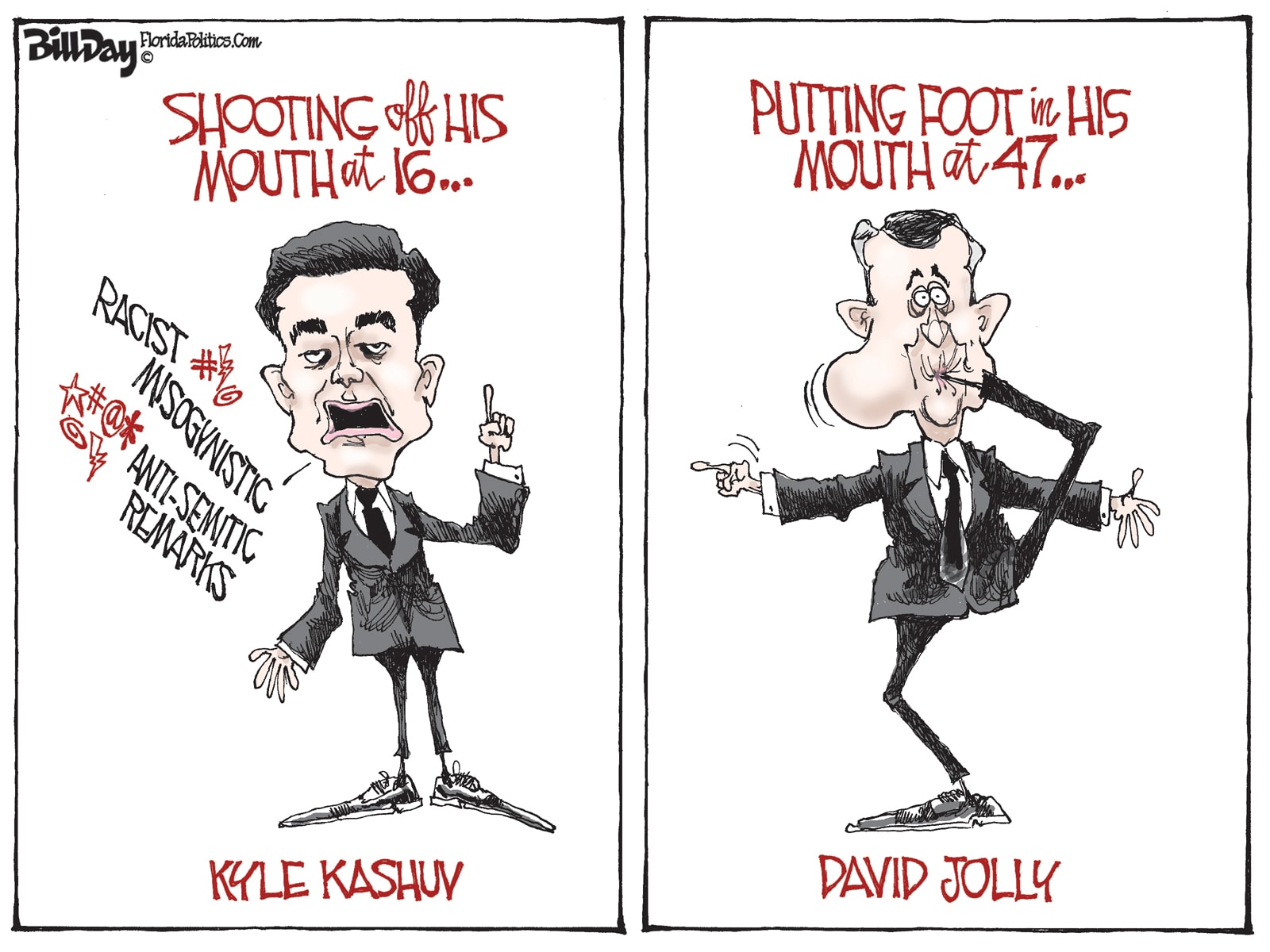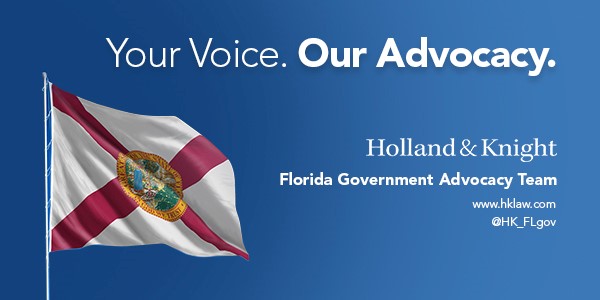 Breakthrough Insights
Wake Up Early?
Agriculture Commissioner Nikki Fried will visit Broward County to host one of three regional hemp rule-making workshops, set for South, Central and North Florida. It begins at 9 a.m., Broward College-South Campus, Performing Cultural Arts Theater, Building 68A, Room 151, 7200 Pines Blvd., Pembroke Pines. (Fried will also hold a media availability at 11 a.m.)
Single Stream Recyclers — a recycling facility that separates, bales and ships recyclable materials — is unveiling the state's first recycling robot. That's at 10 a.m., 3901 N. Orange Ave., Sarasota. (Media should arrive at 9:45 a.m. to receive safety gear and instructions.)
The Florida Supreme Court is scheduled to release its weekly opinions at 11 a.m.
The Triumph Gulf Coast Board of Directors, which administers money from a settlement with BP after the Deepwater Horizon disaster, will discuss issues such as a recommended change in compensation for the organization's executive director. That's at 1 p.m., Wakulla County School Board chamber, 69 Arran Road, Crawfordville.
The Medicaid Drug Utilization Review Board will meet at 1:30 p.m., Holiday Inn Tampa Westshore/Airport, 700 North Westshore Blvd., Tampa.
The Florida Rights Restoration Coalition, which led efforts to pass a November constitutional amendment to restore voting rights to felons, will hold an event that will include discussion about the implementation of the amendment. That's at 6 p.m., Circle of Brotherhood, 5120 N.W. 24th Ave., Miami.