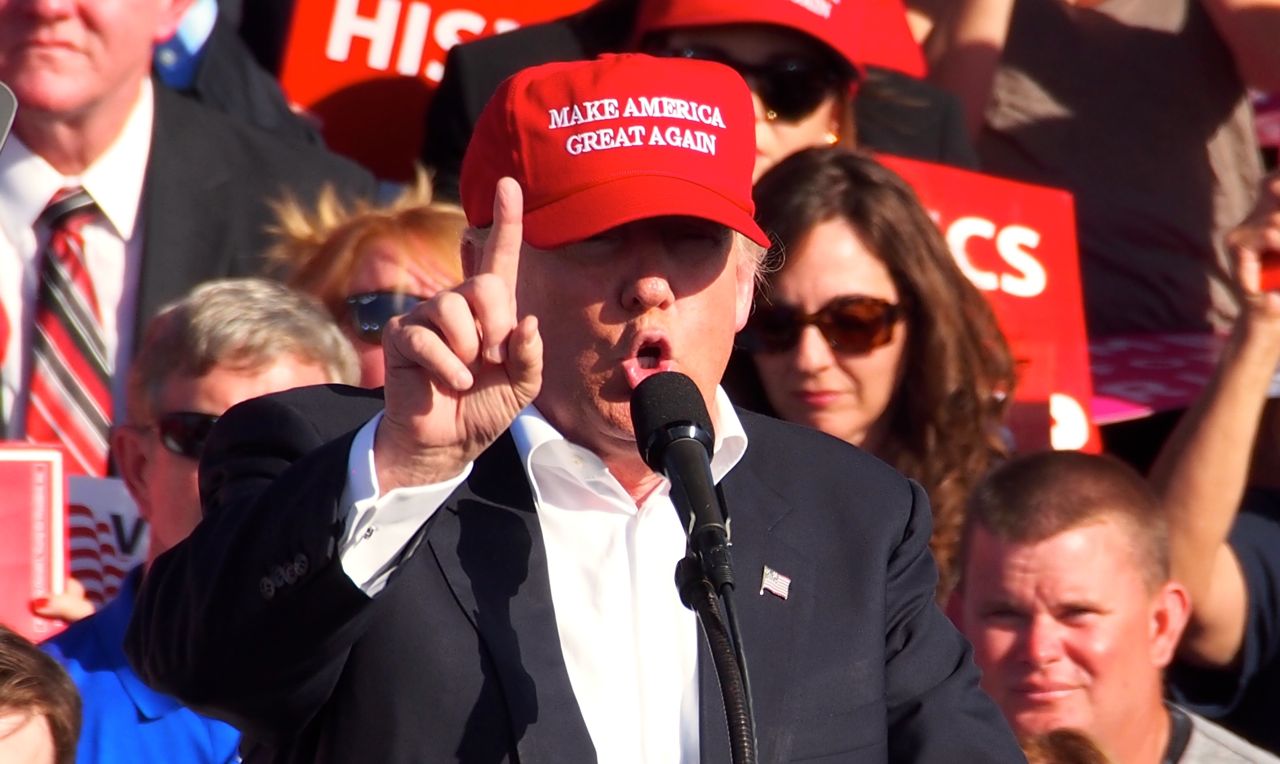 The I-4 corridor is a couple of urban core blue dots surrounded by red
In officially kicking off his 2020 reelection campaign in Orlando Tuesday, President Donald Trump is essentially returning to the place where he won the national 2016 election.
No, he lost big within the city of Orlando and lost Orange County by 136,000 votes.
But the Battle of I-4 has always been broader than its unofficial center in Orlando. The Central Florida region stretching within a county or two of Interstate 4 has been the battleground between parties for all of this century because, unlike other regions of Florida, it is evenly balanced in voter registrations between Democrats and Republicans.
The I-4 corridor is not so much a smear of purple as it is a couple of densely-blue dots of urban cores largely surrounded by seas of red.
Overall, there are nearly 5.8 million registered voters from Flagler to Manatee counties, and from Citrus to Indian River counties. And the difference between Democratic and Republican voter registration totals is less than 1 percent.
It's the battleground, won by Trump in 2016. That led to his win in Florida, which, while not making the difference in the 2016 national election, came close.
In 2016, Trump won Florida by 207,043 votes.
He won the I-4 corridor by 213,280 votes.
Trump's campaign kickoff rally is set for 8 p.m. Tuesday at the Amway Center in downtown Orlando. Republicans are planning a daylong tailgate party in the area around Amway. Democrats are planning their opposition rally a few blocks away outside the Stonewall Bar.
"He knows Florida is the key to winning 2020, and the Republicans know that while Orange County isn't red, there's a lot of conservative voters in the suburban areas surrounding Orlando, and it's the rallying cry for the I-4 corridor," said Orange County Democratic Chair Wes Hodge. "We've known since 2018, 2004, that the I-4 corridor is the key to unlocking Florida. While we may be a blue county, it definitely is the heart of the state that is the road to the White House."
In 2016, comparing voter registrations with his margins of victory of loss in each county of the I-4 corridor, Trump underperformed in Orange, Osceola and Seminole counties. But he beat the odds in all of the others: Brevard, Citrus, Flagler, Hernando, Hillsborough, Indian River, Lake, Manatee, Marion, Pasco, Pinellas, Polk, Sumter, and Volusia.
And Republicans see room to do even better.
"If you look at 2016 versus 2012: in 2012, [Mitt] Romney did better than Trump," Orange County Republican Chair Charles Hart noted. "We won the state in 2016. Obviously, if we can get Trump up to what Romney did in 2012, obviously Trump is going to win this state. Clearly.
"It's a safety zone," Hart added of the I-4 corridor.