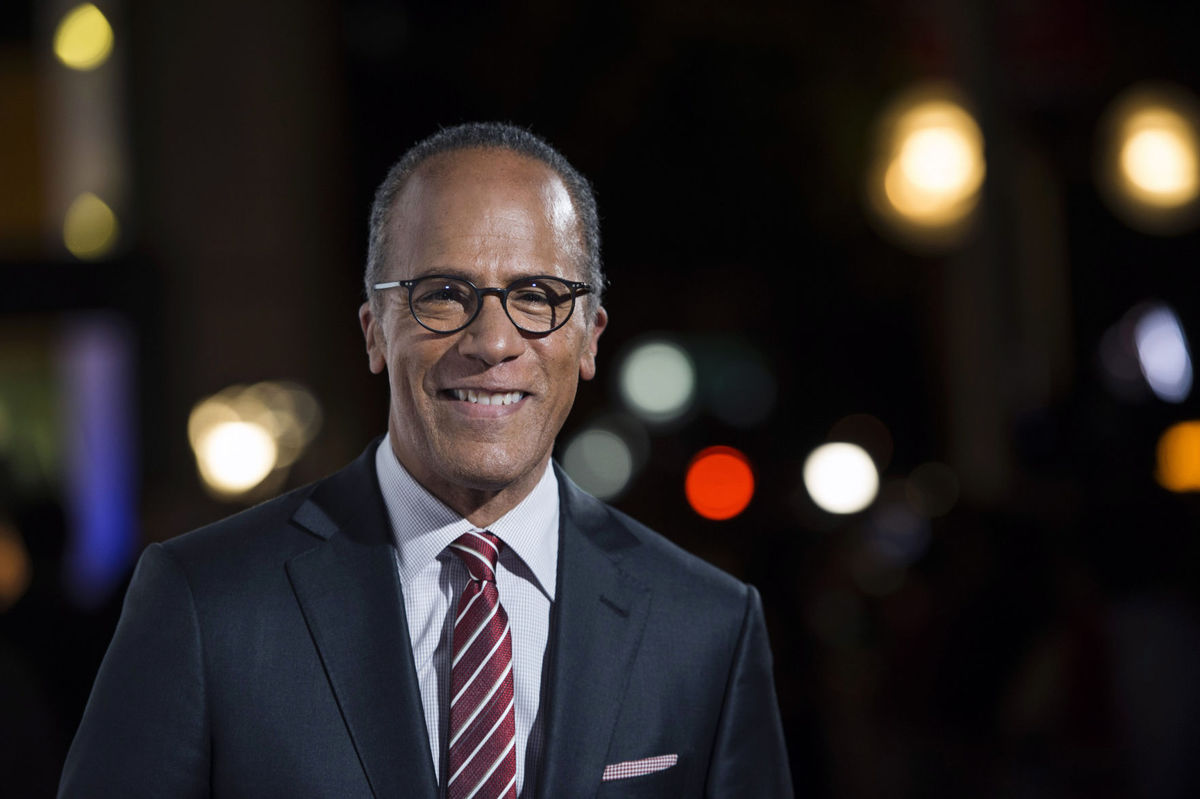 NBC networks will be broadcasting the debates, set to be spread over two nights.
Anchors from NBC, MSNBC and Telemundo will be broadcasting from Miami for a full week starting Monday as part of the networks' coverage of the first Democratic primary debate of the 2020 presidential cycle.
Those networks will be broadcasting the debates, set to be spread over two nights on June 26 and 27.
But outside the time constraints of the actual debate, anchors and reporters from the networks will descend on South Florida for a week of special coverage.
Starting Monday, Lester Holt will broadcast NBC Nightly News from Miami. Holt will serve as a moderator for the full two-hour debates each night.
Today co-host Savannah Guthrie, who will also serve as a moderator for the first hour of each debate, will be in Miami starting Tuesday to co-anchor Today from the Adrienne Arsht Center. That's the venue where the two-night debate will take place.
NBC News also announced a full team will be on the ground in Miami to provide analysis and updates surrounding the debates. Included in that group are Peter Alexander, Shaq Brewster, Garrett Haake, Vaughn Hillyard, Hallie Jackson, Mike Memoli, Andrea Mitchell, Jacob Soboroff and Ali Vitali.
MSNBC's Rachel Maddow and Chuck Todd, who will serve as co-moderators with Holt for the second hour each night, will also air their shows from Miami throughout the week.
The Rachel Maddow Show will be broadcast from Miami on Monday and Tuesday. MTP Daily, hosted by Todd, will air from Miami Tuesday through Thursday.
MSNBC's Morning Joe will also air with a live audience on Thursday and Friday mornings. Telemundo will also feature several blocks of programming to be broadcast live from Miami beginning on Wednesday.
The plethora of coverage kicks off a debate schedule for an election that several analysts expect to break records.
20 Democratic candidates out of the field of 24 were invited to participate in the debates. That field of 20 was split into two groups of 10. Each group will debate on a separate night from 9 p.m. until 11 p.m.