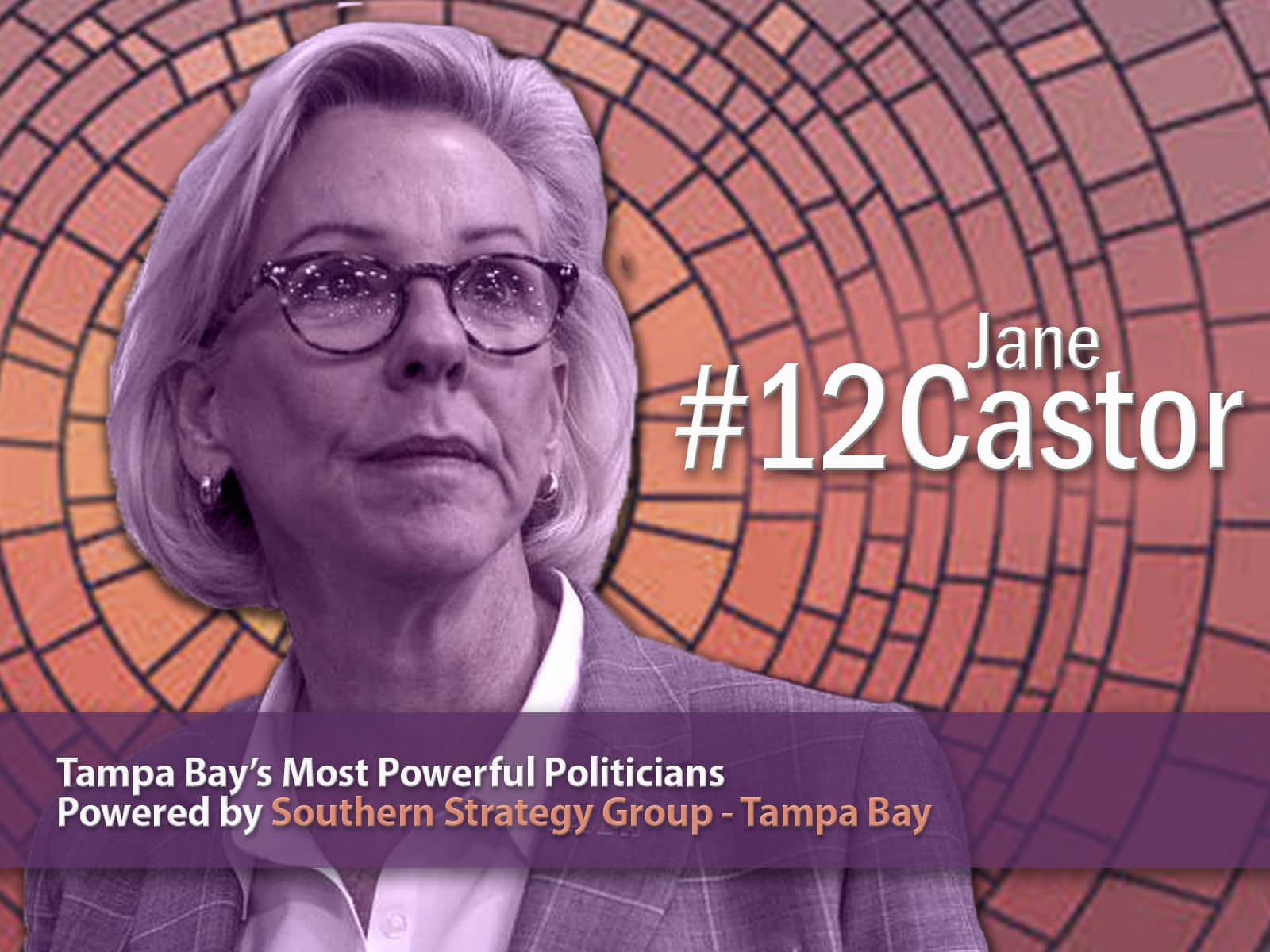 Castor has proven a determined leader.
Tampa Mayor Jane Castor is a rising star in Tampa Politics.
Her landslide victory over philanthropist David Straz earned national headlines as the city elected its first LGBTQ leader.
Within hours, Castor's name appeared in headlines across national media including on NPR, CNN, MSNBC and the New York Times, among others.
Castor claimed 73 percent of the vote in Tampa earlier this year despite being outspent by her wealthy opponent's self-funded campaign. The race was such a blowout Castor's victory was called before a single election day vote had even been counted.
"She did it by staying true to the values of Tampanains who want action, not rhetoric. People love her for her lighthearted disposition and they respect her because of her proven leadership and ability to get stuff done," said Christina Barker, who serves as vice president of Community Partnerships and Policy at Vinik Family Office. "Since the election, she has rolled out an A-list team and turned toward the work of tackling the city's most critical issues. Look for her in the top 3 of this list next year; Mayor Castor is just getting started."
Since then, Castor has proven to be a determined leader. She broke rank from her predecessor, Bob Buckhorn, by joining the Hillsborough Area Regional Transit Authority Board of Directors rather than appointing a City Council representative. The goal: to follow through with a campaign promise to usher in an era of robust transportation options and expanded transit.
She's also surrounding herself with top-shelf advisers. Former Tampa City Council member and Castor's former mayoral foe Harry Cohen is helping lead transition efforts alongside Tampa budget chief Sonya Little and former New York Mayor Michael Bloomberg staffer Carole Wallace Post.
"With a clear mandate to lead Mayor Castor hit the ground running!  Her passion for Tampa and the excitement surrounding her administration is infectious.  We know Tampa's in great hands and it's fun to watch the whole City excited about the future she'll usher in," said Southern Strategy Group lobbyist Seth McKeel.
Castor also tapped former Tampa Police Department public information officer Janelle McGregor to lead community and neighborhood empowerment, another of her campaign promises. She also assembled an all-star cast of professionals for advisory roles on transportation and construction services.
Castor also held onto Buckhorn's Communication's Director, Ashley Bauman, who served for years as the former Mayor's right-hand who helped boost the city's stature on the national stage.

While it's early days for Castor's administration, she's already been working to implement portions of her campaign priorities including a neighborhood arts initiative aimed at making Tampa more competitive with St. Pete in the local art scene. She's also creating her own Buckhorn-style legacy. Where he was known for dying the Hillsborough River green every year for St. Patrick's Day, Castor is launching her own annual event called Boom By the Bay, a series of waterfront fireworks display in downtown and on the west river.
"Although she is the first openly gay Mayor of a Southern American city, it's unfair to define Tampa's new Mayor solely on her sexuality.  Jane is experienced, compassionate and smart," said Republican political consultant Anthony Pedicini. "Her service to the people of her city is decades old. And, her rout of David Straz gave her political street cred unmatched in Tampa Bay.  She has a passion for the things her city needs — pipes, roads, drains — and she's rolling out plans to get these things done. Castor's political star is just beginning to rise and she should be on this list for years to come." 
This is Castor's debut on the most powerful list. It's her first year as an elected official.
Joe Henderson's take: Whoever followed Buckhorn as Tampa's Mayor would have huge shoes to fill, but Castor might be the best equipped to do that. She will dig deep into the details of policy and won't be afraid to make tough decisions.
Follow the entire list here, on Facebook, and on Twitter with #Top25InTB.