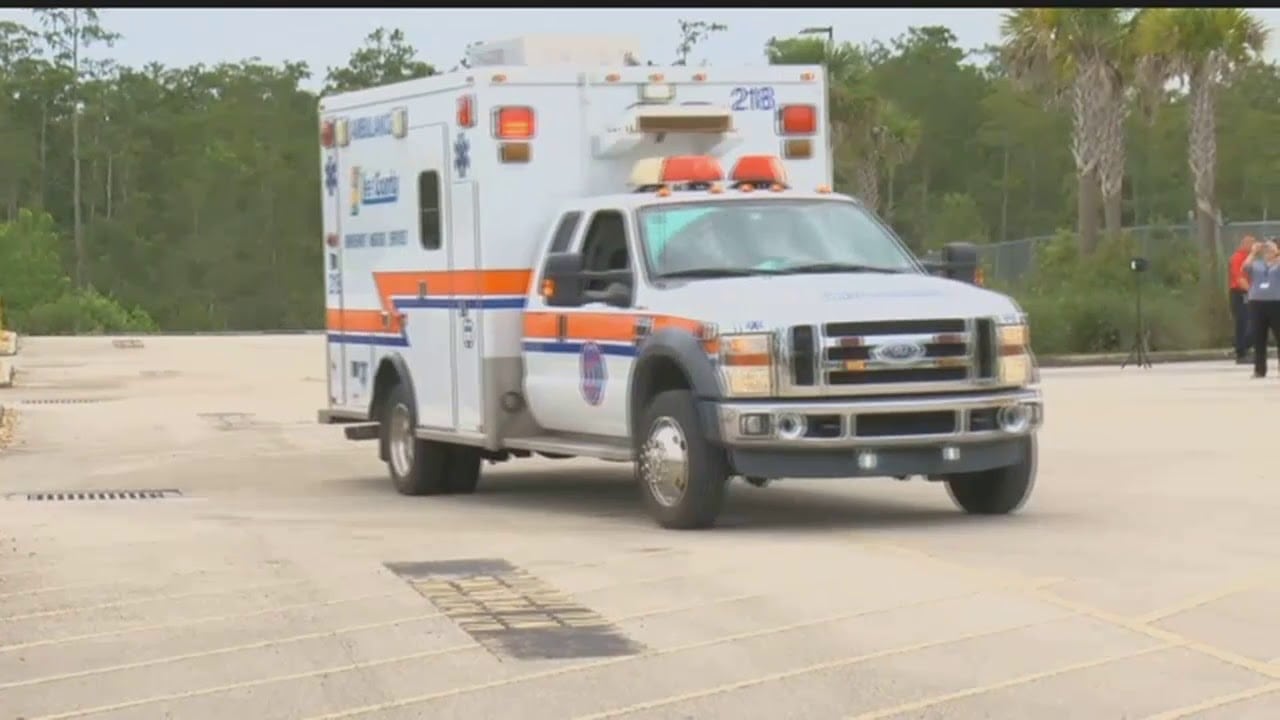 Governor nixed millions in spending for the region.
Southwest Florida celebrated a bounty of local expenditures in the budget this year, but Gov. Ron DeSantis dashed the hopes of some entities.
The new governor vetoed millions aimed at boosting the region's education, public safety, and park resources.
Colleges
On the higher education front, colleges from Sarasota to Fort Myers took multiple hits from the governor's pen.
Cuts included $500,000 originally intended for the Cross College Alliance in Sarasota.
State Rep. Margaret Good, a Sarasota Democrat, said that money would help further establish Sarasota as a "higher education destination."
Earmarked specifically for a Center for Creativity, Collaboration, and Competitiveness connected to Ringling College of Art and Design, the plan was to boost workforce and education assets.
But the initial funding for the center won't come this year, at least not from the state budget.
"I believe this Center would have been a game-changer for Southwest Florida and help put it on the map. As envisioned, the Center was to be a place to help businesses and their employees, teachers and their schools, and nonprofits and their staffs learn how to become creative again and the steps needed for them to collaborate with others effectively," said Larry Thompson, president of Ringling College.
"Creativity and collaboration are going to be the essential skills that will be necessary in the future for organizations and individuals to be competitive … especially given the rapid development of artificial intelligence," he said.
Another $500,000 blow was delivered to Florida Gulf Coast University, which anticipated funding for its Academic and Career Attainment programs.
The spending aimed to turn educational spending at a Florida college into a workforce engine as well.
State College of Florida, Manatee-Sarasota also took a $439,500 hit.
That money was set aside to boost Manatee Education Television. State Rep. Will Robinson, a Bradenton Republican, had sponsored that expenditure.
First Responders
Public safety also faced some losses.
Notably, DeSantis vetoed $1.25 million intended to upgrade communications technology for Lee County.
Officials there say they money was going to be used to upgrade hardware to meet Project 25 technology standards. That would have ensured better compatibility with new communications products entering the market.
Lee County Commissioners in July will discuss how to move forward with upgrades without the more than $1 million anticipated in the state budget.
Another $500,000 for Barrier Island Emergency Services Fire Services in Marco Island, sponsored by state Rep. Bob Rommel, a Naples Republican, went up in flames.
The Fort Myers Police had counted on $750,000 for a re-entry program for ex-inmates. State Rep. Dane Eagle, the House Republican leader, had secured that money, but DeSantis nixed it.
"Any project you have working hard for, it's disappointing to see it get vetoed," Eagle said. "But it's his [DeSantis'] prerogative, his duty, and his ability."
Further inland, $110,000 budgeted to get multiple emergency power generators in LaBelle got shut down by DeSantis. State Rep. Byron Donalds, a Naples Republican, had sponsored the projects.
Local Projects
Other miscellaneous items also failed to make the final budget.
Eagle had procured $500,000 for a public safety gun range in Cape Coral, which he said would have allowed police in the 200,000-resident community better training.
State Sen. Ben Albritton, a Wauchula Republican, sponsored a bill along with Eagle budgeting $650,000 for the Sirenia Vista Park in the Cape. Eagle noted that primarily had environmental ramifications, allowing the park to tap into city water and eliminate septic systems.
But neither of those projects passed muster with the governor.
"I think he [DeSantis] sees these projects as more suitable for locals to fund," Eagle said. "I disagree. I see statewide appeal with public safety and water quality. But I do respect him and I respect his decisions."
DeSantis also killed $600,000 set aside for implementing a master plan for the Marie Selby Botanical Gardens in Sarasota.
"We will continue our private fund development efforts as the public funding requested was a small piece of the overall goal," said Lynn Bates, Selby Gardens vice president for external relations.
"We will communicate with the Governor's office so that we can work closely with him and his staff.  Although we did not receive the funds from the State, we do not foresee that it will affect the timing of our Master Plan."
The Arcadia Boys & Girls Club lost out on a $500,000 budget item for a renovation there.
Perhaps surprising considering DeSantis' focus on the environment, the governor nixed $1.5 million set aside for seagrass mitigation at Port Manatee.
But lawmakers said there was plenty to celebrate. State Rep. Tommy Gregory, a Sarasota Republican and the sponsor for the Selby Gardens dollars, said the local delegation had selected a number of projects of value.
He made note that the region's top priority, $18 million in funding over six years for red tide research, was signed into law in a ceremony at Mote Marine Laboratory.
"As an area we did very well," he said. "You can't get everything."