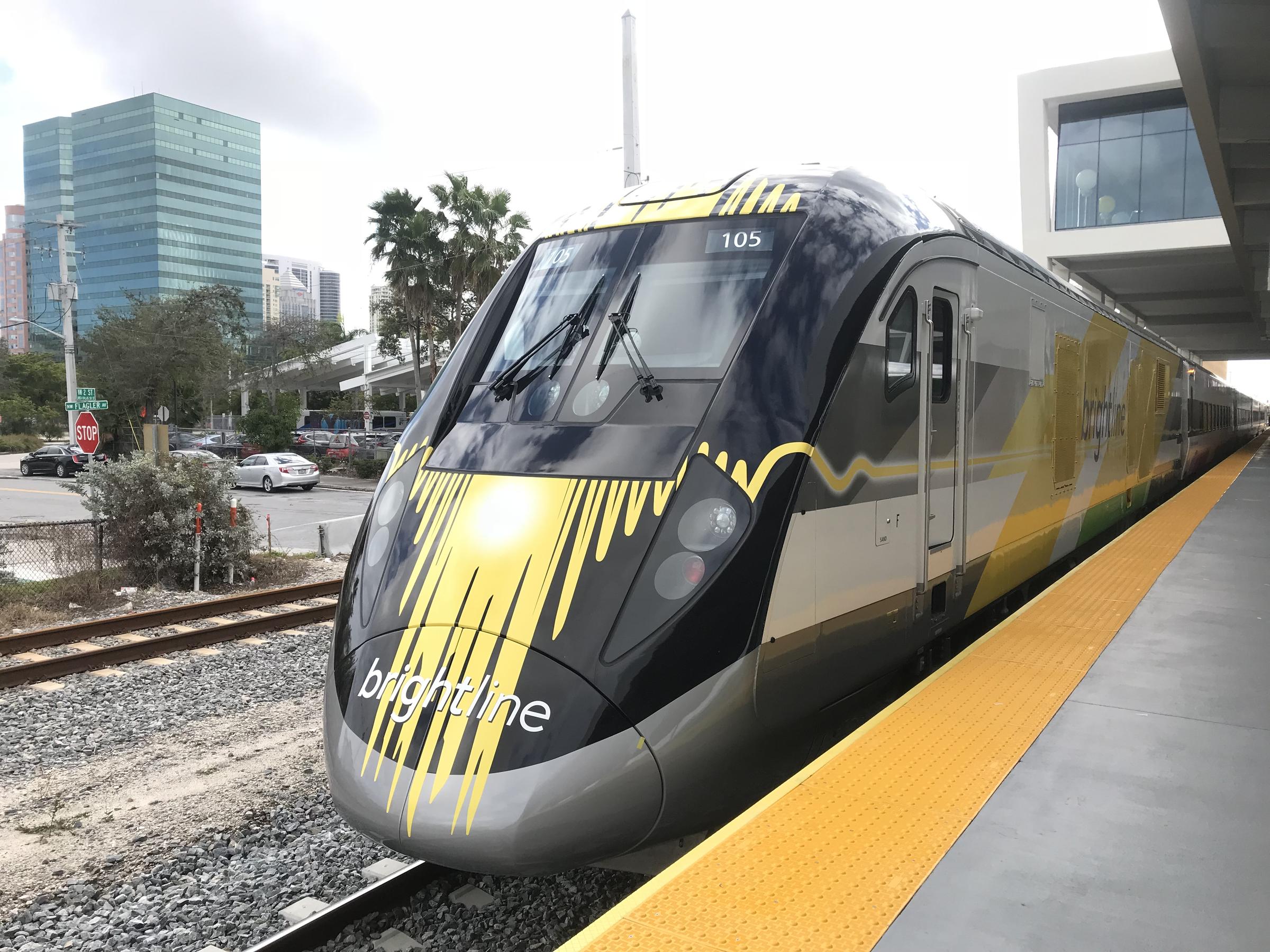 The company says it now has topped 1 million total passenger rides
Virgin Trains USA's private passenger trains carried 244,178 riders between Miami, Fort Lauderdale, and West Palm Beach during the first three months of 2019, the company is reporting.
That represents an increase of about 2.5 percent over the previous quarter, the last three months of 2018, and puts the company on track to meet longterm ridership projections, officials noted.
With the second-quarter of 2019 now complete but ridership and other performance indicators not yet fully reported, Virgin Train USA's railroad now has topped 1 million total passenger rides, the company added.
The ridership numbers so far are below the initial estimates made by the consulting firm Louis Berger, which had projected more than 1 million in the operation's first 12 months. However, the service was phased in during 2018, with the West Palm Beach to Fort Lauderdale line opening in mid-January and the Miami line not opening until late May, and the railroad not reaching its full schedule of 16 roundtrips a day until August.  Those factors were not anticipated by the Berger report.
According to an analysis released by credit ratings agency Fitch Ratings released last December, ridership was already ahead of analyst projections, when taking into account station opening delays, the company noted.
In its first quarter 2019 unaudited financial statement released last Friday, Virgin Trains USA reported first-quarter passenger fare revenue of $5.4 million, more than seven times as much as collected in the first quarter of 2018, when only the first leg was running, and not for the entire 90-day quarter.
Virgin Trains USA, formerly known as Brightline and before that as All Aboard Florida, reported an operating loss of $23.7 million for the first quarter of 2019.
However, the quarter also saw approval of the companies expansion plans and financing for the next phase, connecting the South Florida line to Orlando. Virgin Trains USA broke ground for that phase last month and hopes to have trains rolling between South Florida and Orlando in about three years. The company also sold $2.7 billion worth of bonds to finance the Orlando railroad phase and extinguish $600 million in bonds used for the South Florida phase.
The company also noted that it has seen growth in ridership and revenue in every quarter, including growth in business and commuter riders.
The company also noted that nearly half of its current riders are traveling the full length from West Palm Beach to Miami. That is being cited as a strong indicator supporting the company's business model, based on the idea that trains can be preferred transportation options for trips that are too short to fly and too long to drive.