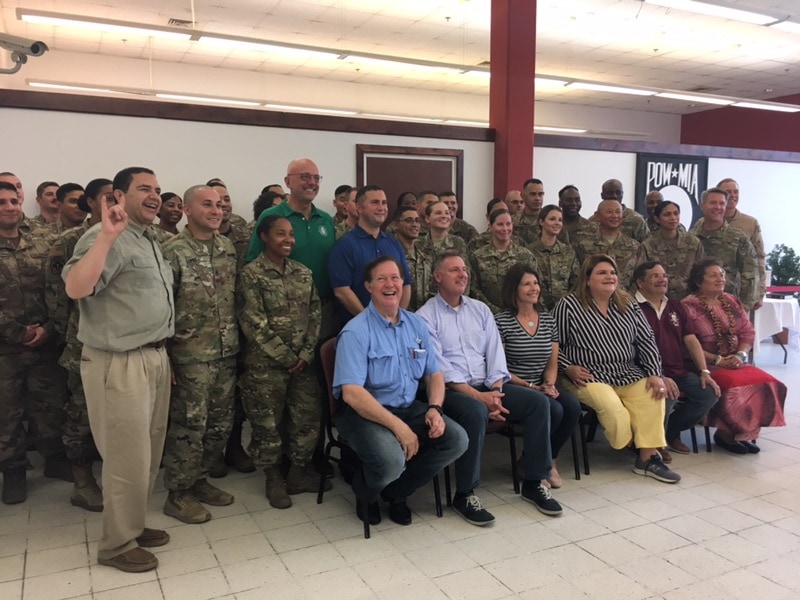 Gus Bilirakis, Ted Deutch and Darren Soto also recently visited Israel.
U.S. Reps. Gus Bilirakis, Ted Deutch and Darren Soto have concluded a series of stops in Cyprus, Greece and Qatar as part of a bipartisan congressional delegation.
Bilirakis, a Republican, recently joined with Democratic Reps. Deutch and Soto to visit Israel. The trio continued their overseas trip with a July 4 stop at al-Udeid Air Base in Qatar to visit U.S. troops.
The group met with Maj. Gen. B. Chance Saltzman regarding military operations in the region, and it also visited the Combined Air Operations Center.
The delegation also sat down with high-level Qatari officials on topics such as terrorism, human rights and the recent tension with Iran.
Bilirakis, Deutch and Soto were joined by Democratic U.S. Reps. Cheri Bustos of Illinois, Henry Cuellar of Texas, Scott Peters of California, and Kathleen Rice of New York; and Republican U.S. Reps. Jenniffer Gonzalez-Colon of Puerto Rico, Aumua Amata Coleman Radewagen of American Samoa, and Randy Weber of Texas.
In Cyprus, the congressmen sat down with officials from the Cyprus government to discuss energy issues as well as reports of Turkish naval aggression off the Cypriot coast.
"In recent years, the relationship between Cyprus and the United States has grown increasingly close," Deutch said of the stop.
"I was proud to lead a bipartisan delegation to Cyprus and meet with senior Cypriot leaders to express my support for improved bilateral ties and efforts to develop energy deposits in the Eastern Mediterranean."
The delegation focused on military issues once in Greece, sitting down with U.S. and Greek military officers to discuss geopolitical interests in the region.
"Greece is the birthplace of democracy," Deutch said. "I would like to congratulate the Greek people on their recent elections and Prime Minister [Kyriakos] Mitsotakis on his victory. I look forward to working with him to advance U.S.-Greece relations."