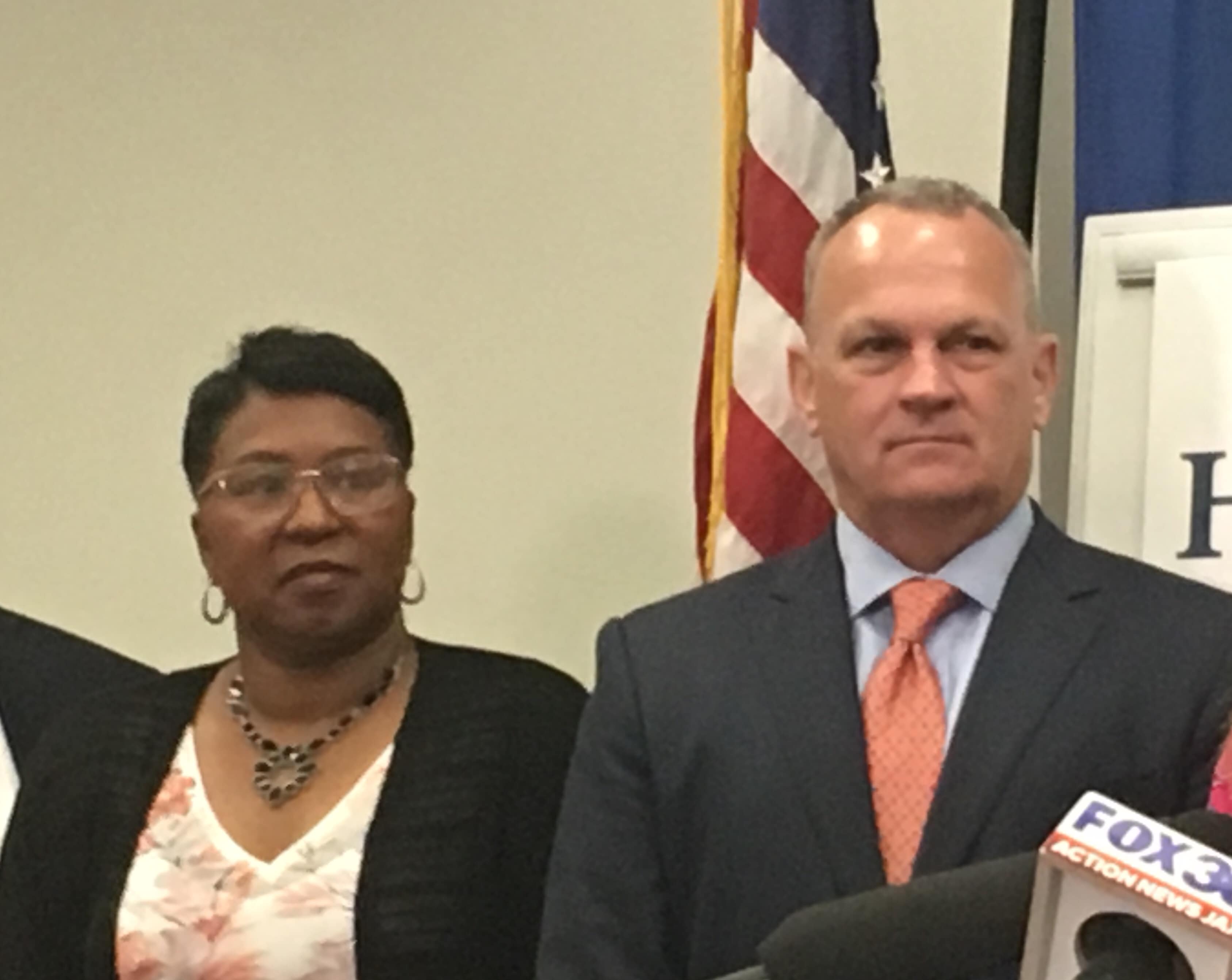 Superintendent Diana Greene rejected Corcoran's line of reasoning.
First Lady Casey DeSantis, Education Commissioner Richard Corcoran and Duval Schools Superintendent Diana Greene visited a Jacksonville public school Monday to spotlight mental health services.
The timing was interesting.
Right now, Duval County Schools are central to Jacksonville news, with the District and City Hall trying to hammer out the timing of a sales tax referendum.
The School Board wants a November 2019 vote. Two Jacksonville City Council committees will decide Tuesday whether to put the tax proposal on the ballot.
The half-cent sales tax would fund, in part, a 10-year, $1.9 billion capital program. Many counties have seen school boards approve taxes for capital needs, moving them to the ballot without incident.
With the scheduling of a vote (and if it will happen at all) still up in the air, Florida Politics asked Corcoran on Monday if he supported the referendum.
Corcoran is not sold on the performance of Duval County Schools in terms of certain turnaround schools. In that context, we asked Monday if Corcoran approved of the proposal.
The Commissioner does not seem to back the school tax as proposed.
"I've been on record: You can teach Plato under a tree," Corcoran said. "That's what I say all the time."
Regarding the capital tax question, Corcoran suggested the money would be better spent on operating expenses.
"Every single resource that any local entity has should be going into the classroom. Quality teachers," Corcoran said. "That's what's going to change the outcomes for these students."
Regarding the referendum, "it's not going to change" those outcomes, Corcoran predicted.
"You can put every single one of those kids in a 'Taj Mahal' and he's not going to suddenly go from a poor student to a great student," Corcoran said. "I've been very vocal in my opposition to two billion dollars to build new 'Taj Mahals.' That's not a solution."
Greene was unpersuaded by Corcoran's dismissal of the tax push.
"We're not looking at 'Taj Mahal' structures," Greene said, noting that Duval has the oldest facilities in the state, some dating back a century "that need massive repairs."
The Jacksonville City Council may move on this Tuesday, passing it out of both committees of reference and setting up a floor vote next week. But it won't be with the Education Commissioner's seal of approval.