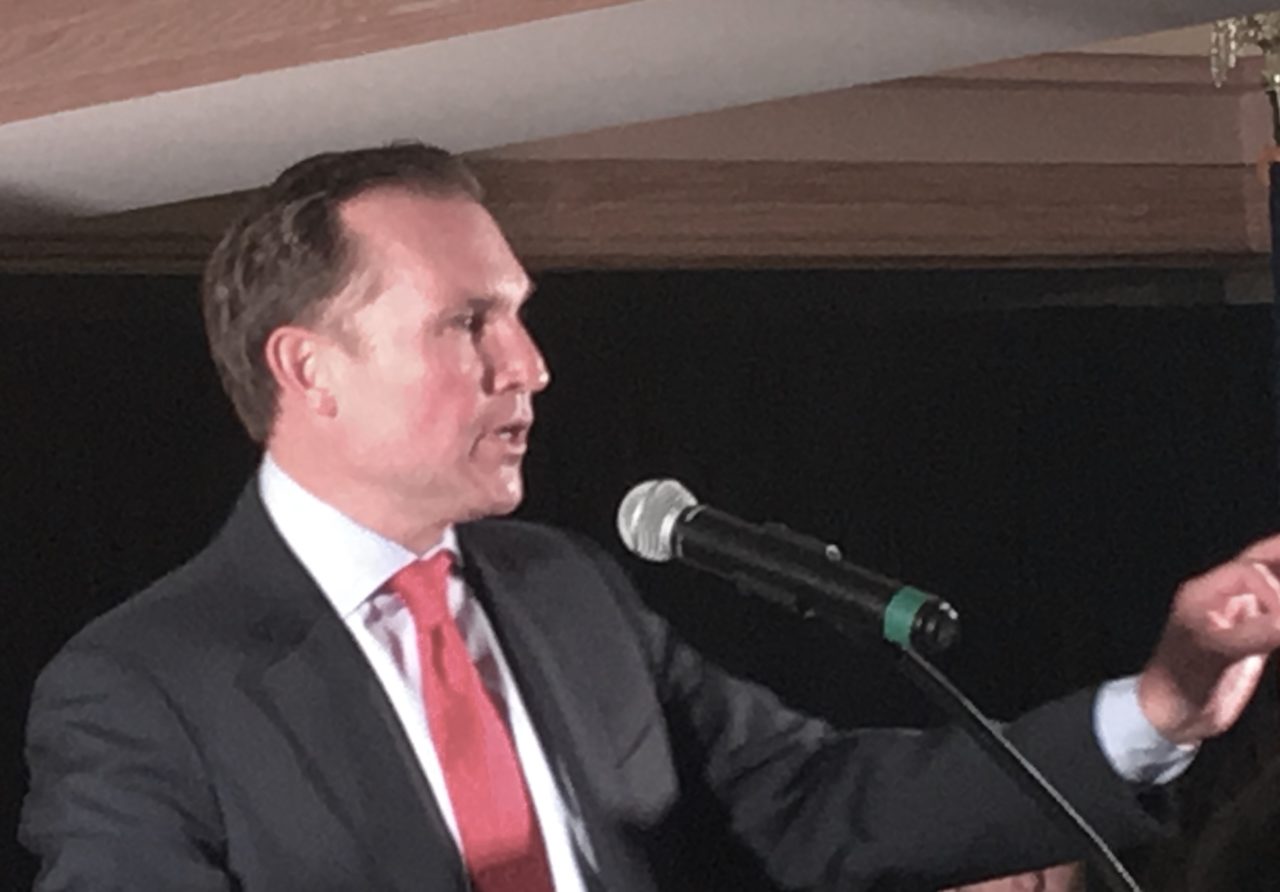 "This was not a case of bullying as some are alleging."
Jacksonville Mayor Lenny Curry is beginning his second term with a different tone than the most recent previous two-term Republican chief executives.
As compared to predecessors John Delaney and John Peyton, the Mayor is striking a combative tone with critics, and much of the drama is on Twitter.
The latest iteration of such was Wednesday night when Curry got "ratioed," which occurs when a tweet gets significantly more replies than retweets or likes. Getting ratioed usually indicates a considerable dislike for the tweet in question.
Curry engaged with a response favorable to a Florida Times-Union column critical of the second-term Republican.
https://twitter.com/lennycurry/status/1151663165677211648
Toni Woods responded:
Just commenting as a citizen of Jacksonville, my home.

— Toni Woods (@toniwwoods) July 18, 2019
The thread had soured for the Mayor, with accusations that he was threatening a private citizen by "snitch tagging" Woods' employers.
Florida Politics reached out to Curry for a response to the Twitter fusillade, and spokeswoman Nikki Kimbleton offered a statement.
"This was not a case of bullying as some are alleging. Twitter is very often used as a method of delivering important news and Mayor Curry was simply asking if this was a representation of her employer's opinion since she works in their media relations department,  or if these were her personal views. Once she stated this was her personal opinion, he was accepting of that response and moved on," Kimbleton asserted.
The Mayor was reelected with 57 percent of the vote in March, his well-funded campaign able to dispatch comparatively disorganized opposition.
Democrats were so convinced that he was unbeatable that it was left to two Republican dissidents and a serial independent candidate to present ballot opposition. Turnout was muted, with Curry's domination of paid media obliterating the glancing efforts of his opposition.
Having dispatched opposition at the ballot box, the Mayor has felt increasingly emboldened to say in a public forum exactly what he feels about critics.
Consider his spotlighting of School Board Chair Lori Hershey's lauding of Council members who transgressed against the Suite 400 consensus.
To my colleagues on Council.👇 https://t.co/oedycYrwjy

— Lenny Curry (@lennycurry) July 17, 2019
Curry has also been sharply critical of coverage from the local daily newspaper, the Florida Times-Union. He asserts it is agenda-driven.
It's a culture with them. Most Jax news organizations, journalists & those that lead them are objective & balanced. This one has an agenda. And that newsroom culture is the wild wild west . It's a free for all of agenda driven reporting & social media. It's why I've moved on.

— Lenny Curry (@lennycurry) July 15, 2019
Curry has been combative on Twitter since before he entered electoral politics, of course. Despite certain tweets getting "ratioed," there is no indication that he will go quiet as of yet (even as some chief lieutenants have).
His operation's take is that the social media whirl, performative and quotable though it may be, is meaningless when it comes to actual voters, who are not yoked to the world of blue checkmarks and 280-character limits
She Voted. And my pollster / strategic advisor told us how she would vote. And it happened. Lol. But these same twitter folks keep believing their own noise is widespread. #SheVoted.

— Lenny Curry (@lennycurry) July 16, 2019