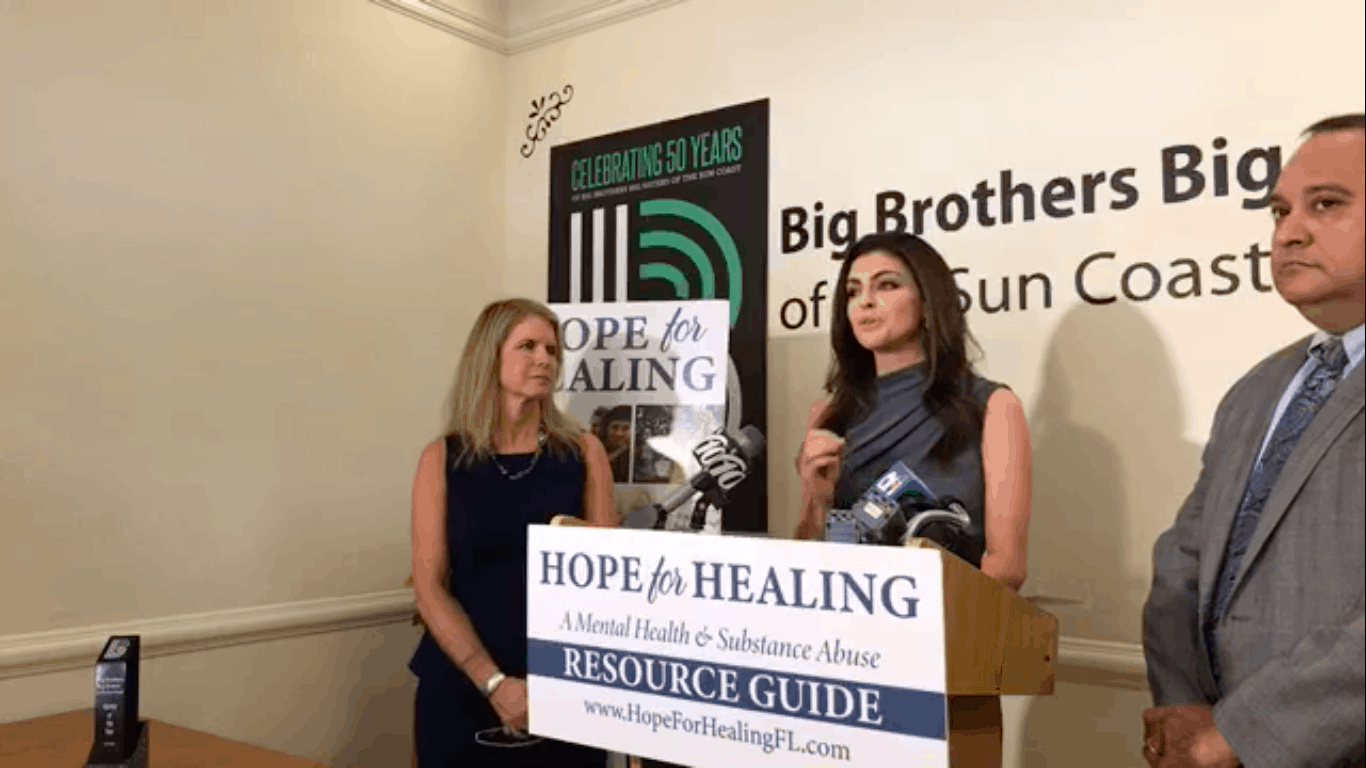 First Lady attends listening session in Venice.
First Lady Casey DeSantis said mental health and drug rehab programs must deliver results to encourage outside investment in solutions.
"The private sector is hungry and wants to do good things," she said. "They want to be able to fund things they know are going to make a difference."
Following a listening session in Venice held at Big Brothers Big Sisters of the Sun Coast, she promoted the Hope for Healing initiative.
The session including several members of Gov. Ron DeSantis' administration, including Agency for Health Care Administration Secretary Mary Mayhew and Department of Juvenile Justice Secretary Simone Marstiller.
State Rep. Ray Rodrigues, an Estero Republican, also drove up for the session.
"Each time I sit down for a roundtable like this, I learn more," he said.
All stressed that state government must operate in conjunction with nonprofits and private investors in seeking solutions.
"Government will never be a parent. Government will never be a church," said Mayhew. Often, community members who have direct contact in day-to-day life with those in need will make the most immediate difference.
Marstiller said it's crucial that law enforcement gets involved proactively to prevent youth from falling into addiction.
She noted 55 percent of children in Juvenile Justice residential commitment programs had diagnosed mental health issues. Some 33 percent have substance abuse problems.
"Many have both problems," Marstiller said.
"Prevention, in my mind, is key. The earlier we can give the kids the services they need, the earlier we can assess them. The earlier we can intervene."
The First Lady said a priority of the Governor since taking office is collaboration.
"He doesn't want everyone to work in silos," she said.
For example, Marstiller said, she wants those identified in Juvenile Justice to be directed to appropriate state agencies and community entities to treat problems.
Casey DeSantis also said it's important that state systems be easy to navigate, especially for those dealing with immediate emergency needs.
That means organizing databases of services not just by names of providers but by services provided.
"Sometimes it's complicated and convoluted," she said. "We are making it very easy."
That also means connecting individuals in need with human assistance. That way, knowledgeable individuals can help navigate the system, and perhaps can connect citizens with services they didn't realize they needed.