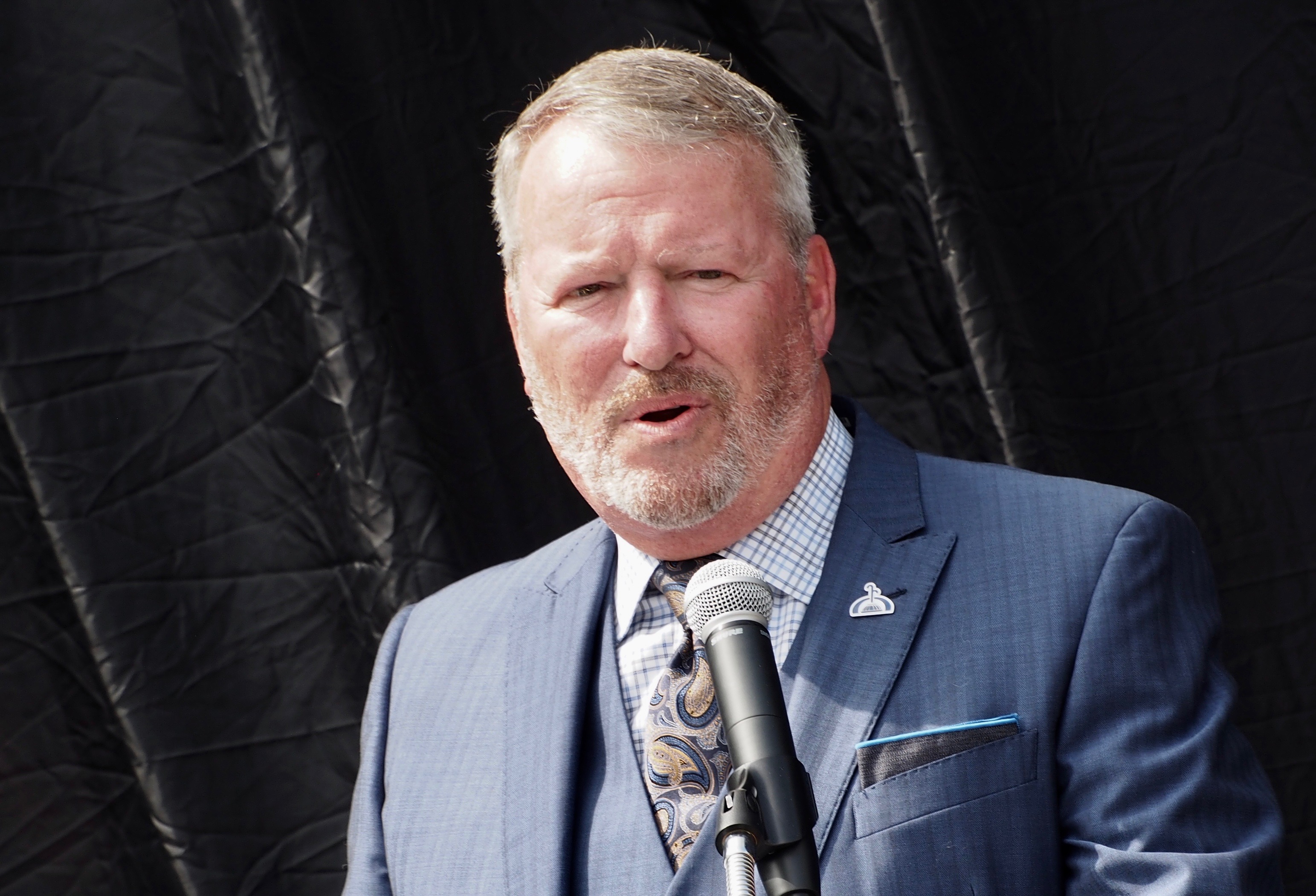 Dyer is also enjoying a strong approval rating.
Orlando Mayor Buddy Dyer is leading his four-way reelection campaign with majority support.
A St. Pete Polls survey released Monday shows the four-term Mayor with 52 percent support.
Dyer's closest challenger is Samuel Ings who collected just 11 percent support, followed by Shantele Bennet who averaged 10 percent support. Aretha Simons posted just 4 percent support. 
The poll results should come as little surprise. Dyer has dominated all of his mayoral races since 2003, winning each by 20 to 30 points.
Dyer is also an accomplished fundraiser who has little trouble attracting backing from elected officials, local and big businesses, unions and community groups. He's already pulled in several notable endorsements. 
It shows in his fundraising this election. Reports disclose he's raised more than $355,000 — with none of his challengers raising even anywhere near $50,000. 
Dyer's strong polling numbers are backed further by his popularity as an incumbent. The same St. Pete Polls survey showed Dyer enjoying a 62 percent approval rating with only 21 percent having an unfavorable opinion of his job performance. 
Dyer leads in every demographic based on age, gender, race and political affiliation. He's the most popular among Democrats with nearly 58 percent of respondents supporting him. Only 39 percent of Republicans polled support Dyer, which is still a substantial lead over his challengers. 
The poll showed 23 percent of voters were still undecided in the race. 
St. Pete Polls surveyed 325 Orlando registered voters July 20-22. The poll has a 5.6 percent margin of error. 
The Orlando general election is Nov. 5 with a runoff scheduled, if necessary, for Dec. 3.