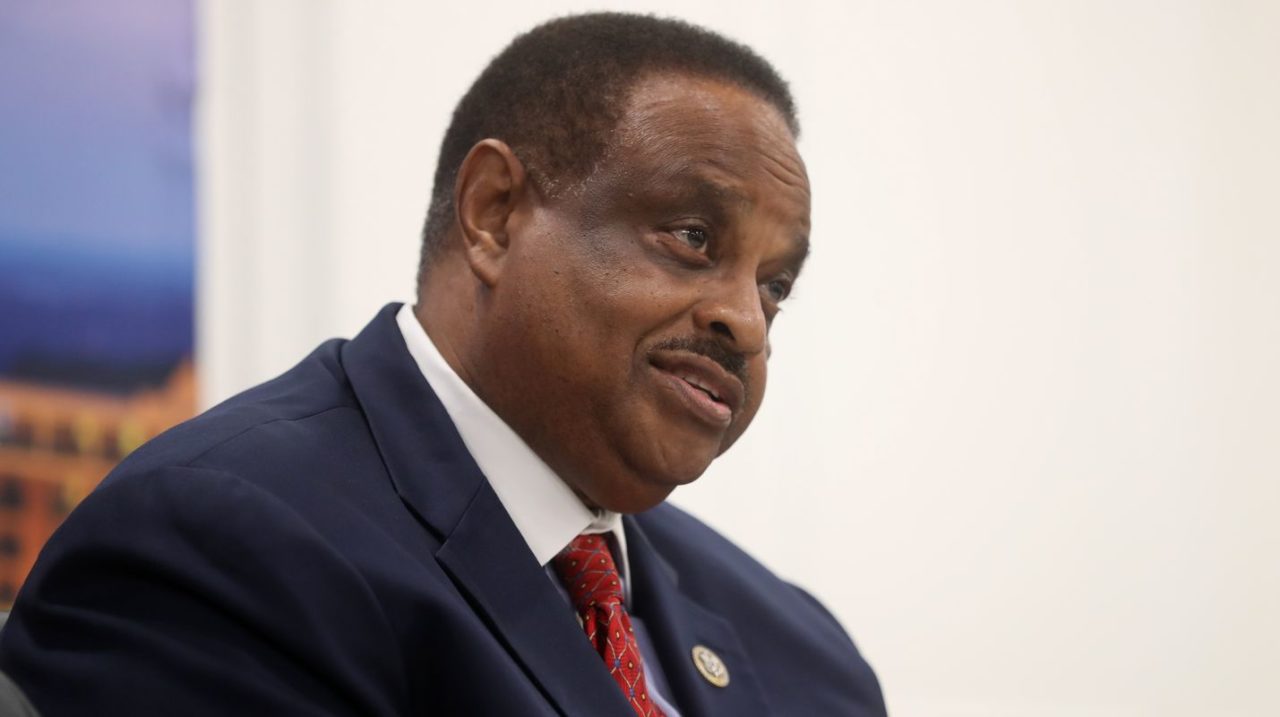 Social Security, homeownership, and student loan help here.
U.S. Rep. Al Lawson, a second-term Democrat representing North Florida's 5th Congressional District, filed several economic relief bills Tuesday.
Lawson proposes the following:
— A year of payment forgiveness for recent college graduates.
— A bill to establish a federal escrow account for first-time homebuyers.
— Increases in Social Security benefits.
"Too many Americans are hamstrung by student debt or denied the cornerstone of wealth-building through homeownership and lack retirement security," said Lawson, who serves on the U.S. House Committee on Financial Services.
"As the program is currently operating, the Social Security trust fund will be depleted by 2034 – leaving millions of disabled workers, retirees and children without a firm financial foundation. My Economic Affordability Plan remedies these fundamental flaws and allows citizens to achieve the American Dream," Lawson said.
The housing escrow account legislation, entitled "First Time Homebuyers Act," would allow married couples to save up to $20,000 with tax-deferred interest. With a 10-year window to contribute, one could save money until the next housing crisis, taking advantage of short sales and foreclosures to maximize value.
The "Student Loan Deferment Act" stalls payments and freezes interest for a full year after graduation, extending the term from the current six months.
The "Social Security for Future Generations Act" would extend student survivor benefits to the age of 22, for the first time since 1985. Upticks in cost of living allowances and benefits for widows are also in the package.
Additionally, the income cap for Social Security withholding would be fixed at $250,000, almost double the current level. There would also be a new special benefit for low-income workers who worked long enough to merit Social Security benefits.
Even if Lawson doesn't get this through the current Congress, odds are good he'll be around for at least two more years, as his re-election campaign is already moving forward.
Florida's 5th Congressional District, an east-west conformation running to the state capital via Interstate 10, is majority Democrat, with 261,067 of its 453,019 registrants so registered.
Lawson, a moderate Democrat, raised $111,493 in 2019's second quarter, with key Republican support, including lobbyist Brian Ballard. His campaign has over $106,000 on hand.
Despite his strong performance over the last two elections, the Tallahassee Democrat appears likely to face challenges in both the primary and the general elections.
Pharmacist Albert Chester of Jacksonville has just over $1,000 on hand after two quarters in the race. He has spent $5,000 of his own money, which is roughly $1,000 more than the contributions he has received.
The winner of the Democratic primary, whether it's Chester or the incumbent, looks likely to face an unorthodox Republican opponent.
Macclenny bookseller Matthew Lusk, a QAnon-believing Republican, is thus far the only Republican who filed in a district where more mainstream types don't seem to try.
Lusk has roughly $400 on hand.