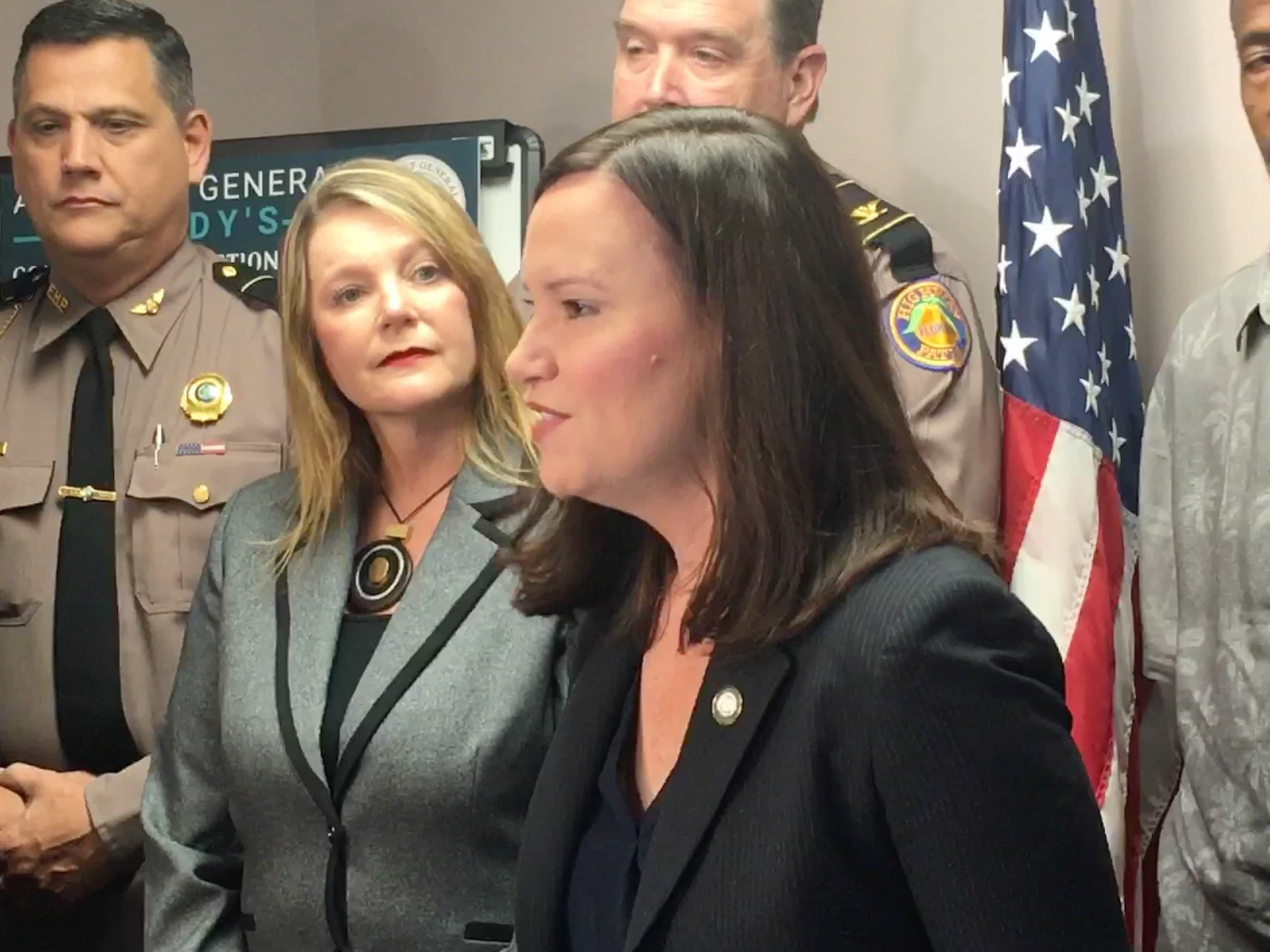 Justice served to a rogue auto dealer.
In Jacksonville Monday morning, Attorney General Ashley Moody celebrated the resolution of an "automotive fraud" case.
The former owners of Jacksonville's Riverside Chevrolet were hit with over a million dollars in fines for phony warranties and failing to pay off clients' liens.
The dealership is under new ownership and has been rebranded accordingly, and the good news allowed the AG to kick off a week focused on helping consumers steer clear of deceitful car dealers.
The #SteerClearOfFraudOAG initiative, launched in conjunction with the Department of Highway Safety and Motor Vehicles, is intended on ensuring events like the Riverside Chevrolet fraud don't happen again.
Moody said the departments are "shifting into high gear to protect Florida drivers from all types of automotive fraud."
"Today, we announced more than a million dollars in restitution for Florida drivers who were sold cars with outstanding liens, and all week long we will be reaching out directly to drivers via social media to let them know how to avoid automotive fraud and what to do if they fall victim to deceptive practices," Moody noted in Jacksonville.
Senior citizens and members of the military were caught up in the Jacksonville car dealer's scam, Moody told local media.
In a media release, FLHSMV Executive Director Terry Rhodes lauded Moody "for championing the rights of consumers and holding those who engage in deceptive practices accountable."
Indeed, Riverside Chevrolet and its former owner, Andrew Ferguson, will be held accountable. He will not be allowed back into the auto sales business.
Among the penalties: $1.215 million of restitution, and an additional $235,000 in fines.